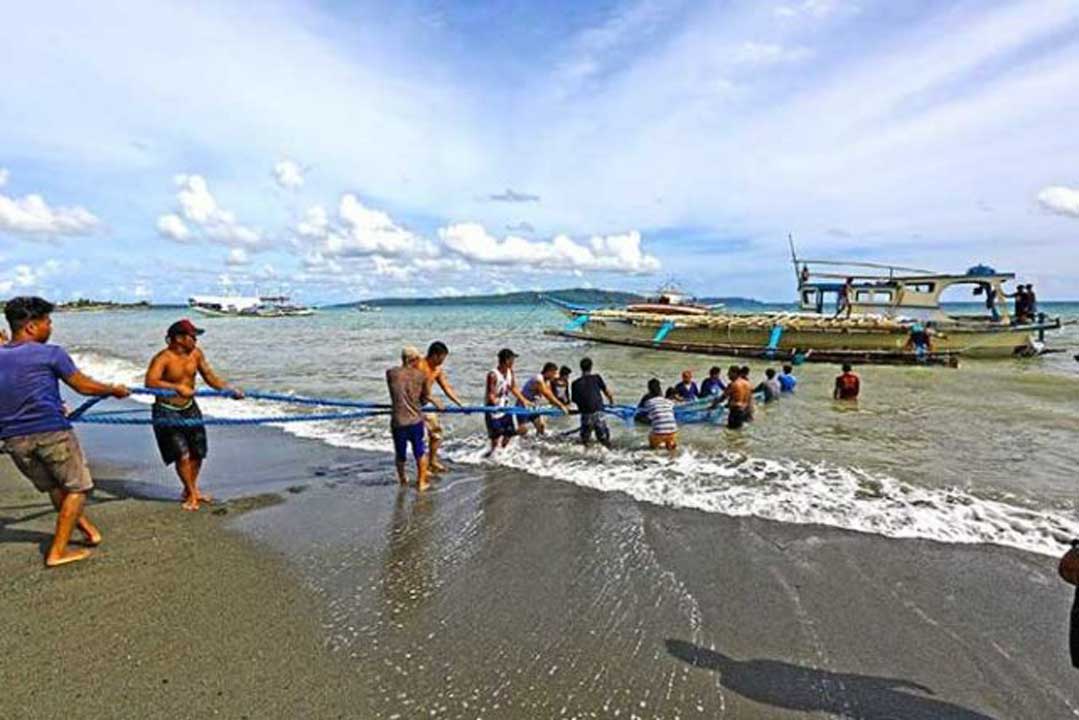 FISHERIES stakeholders said the Department of Agriculture (DA) needs to find a way to track the fishing fleet after a court ruling against a requirement that the commercial fishing industry install Vessel Monitoring Systems (VMS).
"We are alarmed that intrusion of commercial fishing vessels in municipal waters remains pervasive due to slow implementation of measures that are in the Philippine Fisheries Code, as amended by Republic Act (RA) No. 10654," according to Gloria E. Ramos, vice-president of Oceana, an ocean conservancy group.
The Malabon City Regional Trial Court (RTC) recently declared Fisheries Administrative Order (FAO) No. 266 unconstitutional. FAO No. 266 requires VMS installation. The VMS systems form part of the Bureau of Fisheries and Aquatic Resources (BFAR)'s Integrated Marine Environment Monitoring System.
"We waited for five years for the rules on vessel monitoring measures to apply to all commercial fishing vessels to be issued. We will not allow continuous neglect even as we know that our poor artisanal fisherfolk suffer because our fisheries resources are pillaged by the illegal intrusion of commercial fishing in municipal waters," she added.
"Kasama po ako sa National Fisheries and Aquatic Resources Management Council (NFARMC) at tinalakay namin… ang pagpapatupad ng vessel monitoring measures. Walang kwenta ang aming pag-uusap kung papabayaan lang ito at hindi ipapatupad (I was part of the NFARMC, where we discussed and passed the vessel monitoring measures. It seems like our discussions were pointless, because they were not rolled out)," according to Romeo Gupong, a fisherfolk leader and Fisheries Management Area 7 representative.
The fisheries stakeholders called on the upholding of preferences for fisherfolk in municipal waters.
"The vessel monitoring system is an important tool to ensure that commercial fishing operators do not enter municipal waters," Mr. Gupong said.
Only 257 commercial fishing vessels registered under the jurisdiction of Malabon and Navotas are covered by the order of the Malabon Regional Trial Court, according to Oceana, citing data from the BFAR.
"This is only 5% of the total 3,0775,156 commercial fishing vessels nationwide that should have vessel monitoring systems as required in the Fisheries Code, as amended, and as ordered in FAO No. 266," Oceana said.
"We join the fisherfolk groups in calling on Agriculture Secretary William D. Dar and BFAR Director Eduardo B. Gongona to comply with their duty to implement the law, protect our municipal water and our municipal fisherfolk," Ms. Ramos said.
"Mahabang panahon nating pinaglaban ang RA No. 10654 pero ginagawa pa rin nila ang lahat ng paraan para tayo maisahan. Labanan natin ito at huwag nating hayaang mapunta sa wala ang pangangalagang ginawa natin sa municipal waters. (We have been fighting for RA 10654 for a long time, but they have done everything to put one over us. We must continue to fight to ensure that our stewardship of municipal waters does not go to waste)," according to Pablo R. Rosales, chairman of PANGISDA, a fisherfolk organization. — Luisa Maria Jacinta C. Jocson