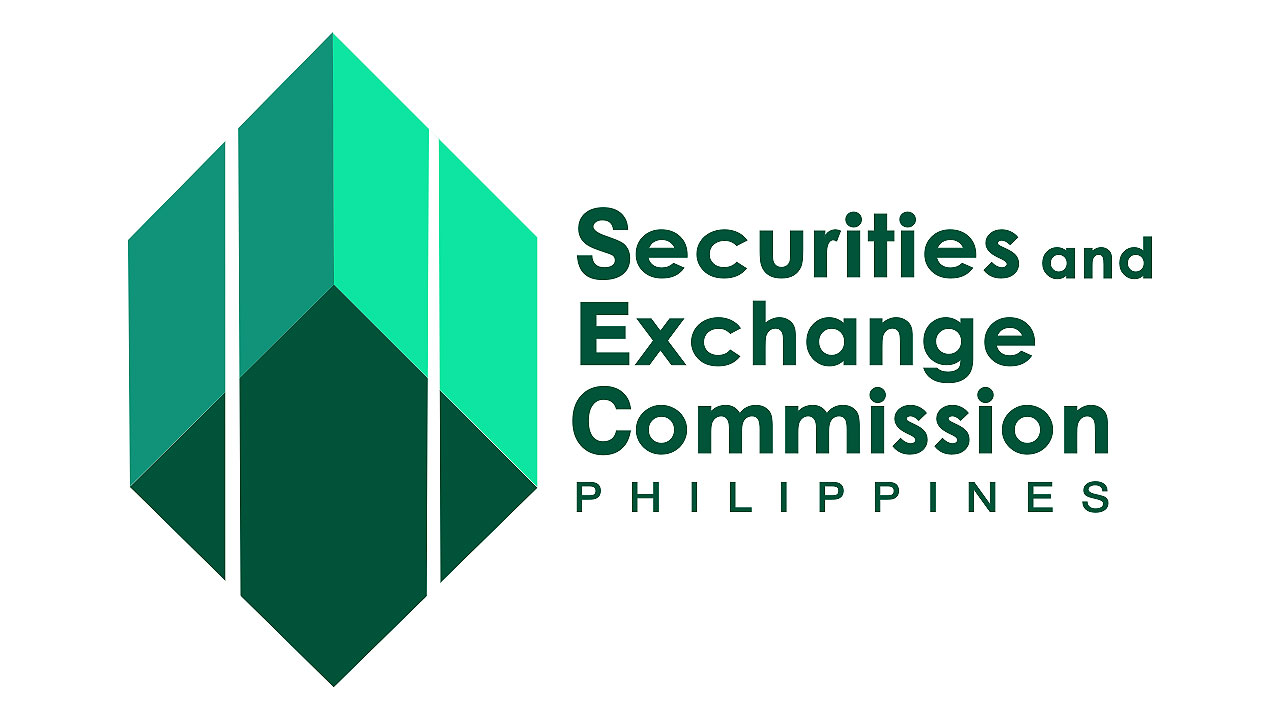 THE Securities and Exchange Commission (SEC) revoked the certificates of registration of three entities led by a certain Princess Joana Jo Alfajid Campos, the regulator said in an issuance published online.
The certificates of incorporation and registrations of Royal O' Consultancy Services OPC, Royal O' International Import and Export OPC, and Oromagnet International E-games as one-person corporations (OPC) have been canceled due to their unauthorized investment programs.
The SEC's Enforcement and Investor Protection Department said it received various inquiries about the investment programs offered by the entities led by Ms. Campos, some of which promise returns of 200% to 300% in less than a year.
"The schemes which were being offered by Princess Joana Jo Alfajid Campos (called as "Mommy Doc" by Royal O's members) started through Oro Magnet International E-games OPC's alleged 'trading platform' named as Royal O' Financial Consultancy Services, a DTI-registered entity," the regulator said.
Other entities, such as Plasmatech Medical Supplies Trading and Royal O Dry Goods Trading, were also found to be under Ms. Campos. The two are registered with the Department of Trade and Industry (DTI) with a national scope and a barangay scope in Bacolod City, respectively.
Under the Securities Regulation Code, entities are required to obtain a secondary license to issue investment contracts to the public. None of the Campos-led firms have this license.
Royal O' Consultancy, Royal O' International, and Oromagnet International's articles of incorporation also specifically state that the one-person corporations "shall not solicit, accept or take investments/placements from the public, neither shall it issue investment contracts."
In February this year, the SEC issued an advisory against Royal O' Financial Consultancy Services for soliciting investments from the public without the proper license. The SEC also issued a cease-and-desist order against the entities affiliated with Ms. Campos in August.
The SEC has issued at least 100 advisories this year against entities offering unlicensed investment programs. On Monday, the SEC launched this year's Investor Protection Week to help aid the public in identifying investment scams and making smart investments.
The regulator introduced seven member-organizations of its "SEC campaign network," which include Good Governance Advocates and Practitioners of the Philippines, the Fund Managers Association of the Philippines, Investment House Association of the Philippines, the Philippine Dealing and Exchange Corp., Philippine Finance Association, Philippine Medical Association, and the Junior Financial Executives of the Polytechnic University of the Philippines.
It also launched the "SEC Check App" where the public can access the regulator's notices and other issuances. The app may also be used to report suspicious investment schemes and check the legitimacy or legality of an investment offer.
The SEC's Philifintech Innovation Office, which focuses on the use of financial technologies in the country, will also be launched this week. — Keren Concepcion G. Valmonte