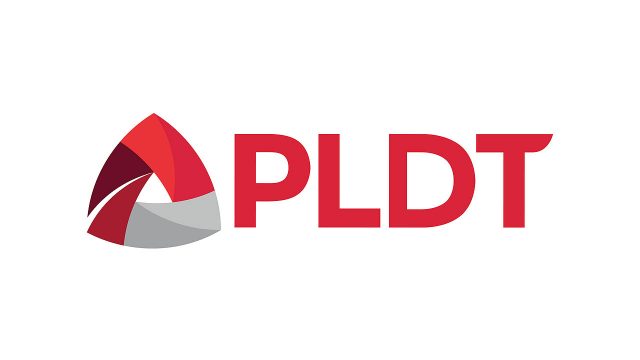 INVESTORS chose to pocket gains last week, pulling back PLDT, Inc.'s share price despite its announcement last week on building the country's "biggest" data center for global technology organizations.
A total of 809,105 PLDT shares worth P1.32 billion were traded from Oct. 18 to 22, data from the Philippine Stock Exchange showed.
The share price on the telecommunications company closed at P1,606 apiece, down 3.02% from Oct. 15's closing of P1,656. For the year, the stock has gone up by 17.8%.
In a Viber message, Timson Securities, Inc. Trader Darren Blaine T. Pangan said that market players reacted to PLDT's plans of building a data center to attract technology giants and cloud service providers to the country, leading to its share price inching up following the announcement.
"[P]rofit takers [later] came into the picture as market participants may have chosen to assess how the project unfolds amid the ongoing uncertainty that the current pandemic situation brings," Mr. Pangan added.
On the other hand, Mercantile Securities Corp. Analyst Jeff Radley C. See pointed to developments in digital payments firm PayMaya Philippines, Inc., a subsidiary of PLDT's digital arm Voyager Innovations, Inc.
"Investors were keen on PayMaya…, which recently secured a digital bank license. The demand for connectivity continues to increase due to companies shifting to a work-from-home setup," Mr. See said in an e-mail.
"The overall market is currently trading at the resistance level. Investors are profit taking for now to secure their profit as they await the [third quarter] earnings," Mr. See added.
In an e-mailed statement last Tuesday, PLDT announced that it would build the "first and biggest" data center in the country tailored to support the needs of global technology giants and cloud service providers that are expanding in the region. The data center is said to be telco neutral.
PLDT Enterprise in June said the Philippines is now regarded as an emerging data center market, as major data center hubs in Southeast Asia, especially Singapore and Hong Kong, face challenges. Singapore has issued a moratorium to freeze data center construction in the country due to sustainability concerns and landmass shortage.
The telecommunications company still holds the title for the largest data center in the Philippines. PLDT subsidiary ePLDT VITRO currently maintains 10 data centers across the Philippines and caters to enterprise needs such as colocation, cloud hosting, disaster recovery, managed servers, security, and network services.
Meanwhile, the Bangko Sentral ng Pilipinas (BSP) last month gave the sixth and final digital banking license to Maya Bank, which will be operated by PayMaya. Online banks are expected to help the BSP reach its goal of bringing 70% of Filipinos into the formal banking system and have 50% of transactions done online by 2023.
Also granted digital banking licenses were Tonik Digital Bank, Inc. (Philippines), UNObank, Aboitiz-led Union Digital Bank, and GOtyme, which is owned by the Gokongwei group and Singapore financial technology (fintech) firm Tyme.
"Market sentiment can be described as optimistic this week, as investors looked forward to more mobility restrictions being eased during the last quarter of the year. However, this is tempered by the overall cautious sentiment amid ongoing inflation concerns across the globe," Timson Securities' Mr. Pangan said.
Mr. Pangan placed PLDT's "nearest major support" at P1,600 per share and the closest resistance level at P1,726 per share.
For Mercantile Securities' Mr. See: "PLDT might move in a range for now between P1,590 and P1,755."
"Support will be at P1,597.50 and P1,560.26, while resistance is at P1,640, P1,660 and P1,680," he said.
Hastings Holdings, Inc., a unit of PLDT Beneficial Trust Fund subsidiary MediaQuest Holdings, Inc., has a stake in BusinessWorld through the Philippine Star Group, which it controls. — Bernadette Therese M. Gadon