Rates of Treasury bills, bonds seen mixed on inflation fears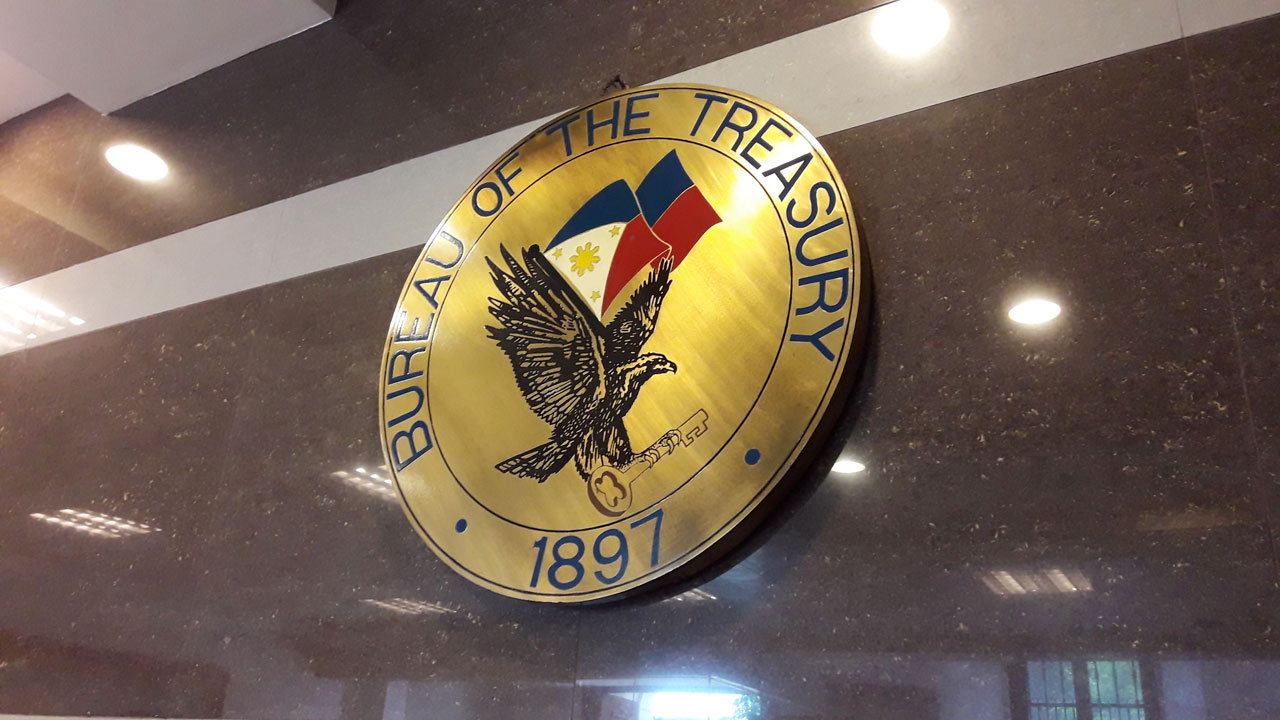 RATES of government securities on offer this week may end mixed as demand for shorter tenors is expected to remain strong while that for longer-dated debt stays weak due to lingering inflation concerns, which could cause global monetary authorities to unwind pandemic-driven easy policies more aggressively.
The Bureau of the Treasury (BTr) will offer P15 billion in Treasury bills (T-bills) on Monday or P5 billion each in 91-, 182- and 364-day securities.
On Tuesday, it will auction off P35 billion in reissued seven-year Treasury bonds (T-bonds) with a remaining life of six years and three months.
A trader said in a Viber message that T-bills on offer this week are seen to attract strong demand, which could cause rates to move sideways with a downward bias.
Meanwhile, the reissued bonds could fetch an average rate between 5.55% and 5.7%, the trader said.
"Inflation is still the big elephant in the room and central banks global will look to fight it through possibly faster monetary tightening," the trader added.
Rizal Commercial Banking Corp. Chief Economist Michael L. Ricafort said via Viber that T-bill rates could ease this week while T-bond yields are expected to rise in line with the increase seen in the secondary market, which was caused by hawkish comments from US Federal Reserve officials and higher oil prices.
Central banks around the world have been tightening their monetary policies to temper inflation despite lingering risks to economic growth.
US inflation surged to 8.5% year on year in March, the biggest gain in four decades but still in line with market expectations, amid record high fuel costs. This could bolster the case for a more aggressive 50-basis-point (bp) hike from the Federal Reserve on its May 3-4 meeting, Reuters reported.
A Reuters poll last week showed analysts expect the Fed to raise rates by 50 bps each for its May and June review to respond to runaway inflation. These analysts also expect a 40% probability of recession by 2023.
Minutes of the Fed's March meeting showed they plan to raise rates several times this year and trim their asset holdings.
Meanwhile, Brent futures were down 86 cents or 0.8% at $107.92 a barrel, while US crude shed $1.10 or 1.1% to $103.15 a barrel.
Mr. Ricafort added that an expected increase in tax collections this month due to the deadline for filing income tax returns and the government's recent issuance of P28.9-billion in Samurai bonds would reduce its need to borrow.
The government last week issued its first sustainability bonds in the Samurai bond market via a four-tranche offering of five-, seven-, 10, and 20-year tenors.
At the secondary market on Friday, the 91-, 182-, 364-day T-bills were quoted at 1.2659%, 1.5051%, and 1.7997%, respectively, based on the PHP Bloomberg Valuation Reference Rates published on the Philippine Dealing System's website.
Meanwhile, the seven-year bond fetched at a rate of 5.6537%.
The BTr raised P19 billion from the T-bills it auctioned off last week, higher than its P15-billion program, as it accepted more non-competitive bids for the 91- and 182-day tenors. Tenders reached P71.25 billion, almost five times as much as the initial offer and higher than the P54.59 billion in bids seen at the previous auction.
Broken down, the BTr raised P7 billion from the 91-day debt papers, higher than the planned P5 billion, as it accepted P4 billion in non-competitive bids versus the P2-billion program. Total tenders reached P32.734 billion and the average rate of the three-month debt dropped by 13 bps to 1.25% from 1.38%.
The government also raised P7 billion via the 182-day securities, higher than the P5-billion program, as it accepted P4 billion in non-competitive tenders or double the P2-billion plan. Bids for the tenor reached P27.5 billion and its average yield declined by 22.6 bps to 1.555% from the 1.781% fetched at the previous auction.
Lastly, the BTr made a full P5-billion award of the 364-day T-bills as tenders reached P11.02 billion. The average rate of the one-year papers went down by 2.6 bps to 1.857% from 1.883% previously.
Meanwhile, the last time the government offered the seven-year T-bonds to be auctioned off on Tuesday was on March 22. The BTr raised just P15.69 billion at that auction, less than half the programmed P35 billion, even as total tenders reached P40.59 billion. The debt papers were awarded at an average rate of 5.601%.
The BTr wants to raise P200 billion from the domestic market in April, or P60 billion through T-bills and P140 billion via T-bonds.
The government borrows from local and external sources to help fund a budget deficit capped at 7.7% of gross domestic product this year. — Tobias Jared Tomas with Reuters