Peso strengthens vs dollar on Russia-Ukraine peace talks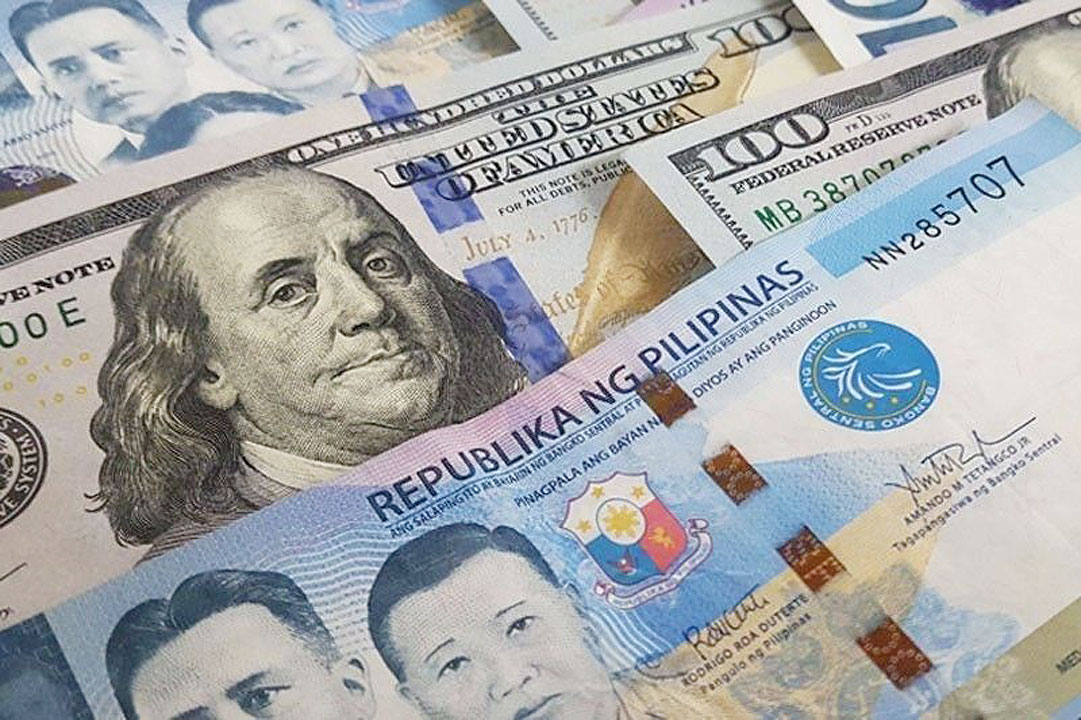 THE PESO appreciated versus the greenback on Wednesday as oil prices declined and the local stock market rebounded.
The local unit closed at P52.01 per dollar on Wednesday, stronger by 6.5 centavos from its P52.075 finish on Tuesday, based on data from the Bankers Association of the Philippines.
The peso opened Wednesday's session at P52.02 per dollar. Its weakest showing was at P52.04, while its intraday best was at P51.92 versus the greenback.
Dollars exchanged increased to $1.119 billion on Wednesday from $1.047 billion on Tuesday.
The peso strengthened as global oil prices continued to decline due to optimism about the progress of ongoing peace talks between Russia and Ukraine, a trader said in an e-mail.
Reuters reported that fuel prices closed 2% lower on Tuesday amid progress in negotiations between Russia and Ukraine.
However, oil prices have rebounded by Wednesday due to concerns regarding new sanctions imposed by Western economies to Russia while their peace talks are ongoing.
Some Russian units suffering heavy losses in Ukraine had been forced to return home and to neighboring Belarus, British military intelligence said a day after Russia promised to scale down military operations around Kyiv and another city.
Ukrainian President Volodymyr Zelensky reacted with skepticism to the offer made by Russia during negotiations in Istanbul aimed at de-escalating a conflict now in its fifth week.
His forces have halted the invasion on most fronts, and some analysts noted that Russia's promise to reduce fighting mostly covered areas where it has been losing ground, even as civilians remained trapped in besieged cities in the south and east.
Heavy losses and the withdrawal of some troops was impacting Russian operations, said Britain's defense ministry.
Russia is likely to continue to compensate for its reduced ground maneuver capability through mass artillery and missile strikes, the ministry added.
Russia has failed to capture any major city in its month-long invasion, while Ukrainian forces have made advances, recapturing territory from Russian troops on the outskirts of Kyiv, in the northeast and in the south.
Meanwhile, Rizal Commercial Banking Corp. Chief Economist Michael L. Ricafort said in a Viber message that the peso strengthened following the gains in the local stock market.
"The Philippine Stock Exchange index rose to a new three-week high or since March 8, 2022, as global market risk appetite improved recently with the easing of global oil prices to among one-week lows," he said.
The benchmark index rose by 51.93 points or 0.73% to close at 7,167.02 on Wednesday. The broader all shares index also increased by 24.22 points or 0.64% to 3,794.75.
For Thursday, both Mr. Ricafort and the trader gave a forecast range of P51.90 to P52.10 per dollar. — L.W.T. Noble with Reuters