Vanilla in the Philippines?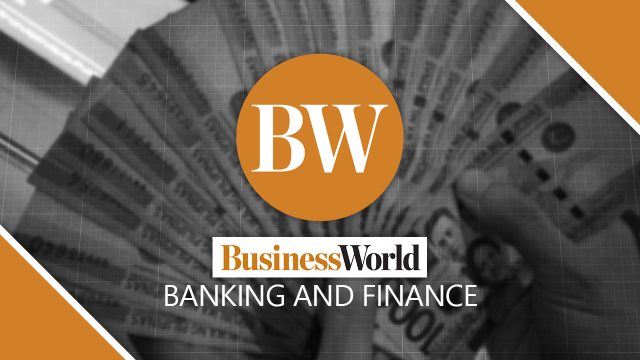 VANILLA is the 2nd most expensive spice next to saffron. And yes, it grows in the Philippines! Vanilla is a tropical plant that grows best in warm climate between 21-32 Celsius. High humidity is key and its humid in the Philippines.
Demand for vanilla is as flavoring in food preparations: ice creams, dairy products, bread, desserts, beverages. Recently, also perfumes and personal care products. And it has healing properties, too. Top producers are Madagascar and Indonesia. According to Zion Market Research, the vanilla global market was $510 million in 2018 and is expected to grow to $735 million by 2026, thanks to growing demand for frozen dessert and bakery products. While there are about 100 species of vanilla, there are only three cultivated, of which Vanilla Planifolia is the most popular with highest vanillin content and with economic importance.
I first saw a vanilla plant, an orchid vine, some 10 years ago during a trip to Bali. Thereafter, I met Ester Manuel who gave me some vanilla cuttings that are now growing "wild" in my Antipolo garden. This inspired me to attend Edilee Omoyons' Vanilla webinar in Feb 2021 and to start a new vanilla industry. Sadly, Edilee, owner of Milea Bee Farm, passed away last year.
Vanilla production is in its infancy stage in the Philippines. Dr. Reynaldo Lantin, a retired professor and former dean of the UPLB College of Engineering and Agro Industrial Technology, envisions the Philippines to be the second-largest producer of the best natural quality vanilla in the world. Being a newcomer, the Philippines can "leapfrog" by starting right with the correct foundation and scientific approach.
Dr. Rey said vanilla, endemic to Mexico, was first brought to the Philippines through Indonesia and results of scientific studies were published in UPLB in the 50s. In the 1990s, an 18-hectare vanilla plantation was operated in Negros by the Dr. Ramon Valmayor in partnership with Dr. Rafael Creencia, who worked as an international vanilla consultant in Indonesia and is recognized as the authority of vanilla in the Philippines. Unfortunately, the farm is no longer operational as it was subjected to land reform.
To date, we are almost 100 enthusiasts started by Dr. Rey. The newly organized Vanilla Growers Association of the Philippines (VGAP), still to apply for SEC registration, is spearheaded by a Core Planning Group led by Basil Bolinao and is developing the 2022-2026 Philippine Vanilla Industry Roadmap. VGAP has a set of senior advisers composed of consultants, practitioners and scientists among whom are Drs. Paeng Creencia, Rey Lantin, Ted Tepora, Mark Belendres and Jan Seraspi of Dream Vanilla Philippines.
VGAP is proposing to the Department of Agriculture to classify Vanilla as a High Value Crop. Basil Bolinao, an agripreneur and an accomplished business development and marketing executive, is the President of the Association. Basil is currently leading the development of the Vanilla Road Map 2022-2026 with strong support from DA Undersecretary Evelyn Lavina. Other DA officers assisting are: Jovy Diaz and Maria Rabi Mendez.  As well as Region 4A Director Arnel de Mesa, Riza Gruzeo, Agricultural Training Institute Director Ana Mula, Nemelyn Panganiban, BPI Director George Culaste, NaSIC's Ruel Gesmundo, Diego Roxas, with members Toto Barcelona, Maila Toreja and Jay Cabutihan, among others. 
With Basil, the other association officers are:
• Executive Vice-President Andrew Diaz, an agripreneur
• Director for Luzon: Frat Amarra, an engineer
• Director for Visayas: Cristopher Fadriga (won gold medal for his Bacolod Cacao in Paris)
• Director for Mindanao: Josephine "Joji" Gamboa Lim, the "mother" of natural farming
• Director for Marketing: Roberto Martin, a software engineer   
• Director for Finance: Pablito Villegas, international consultant, owner of Villegas Organiks Farm
The group has done the strength weakness opportunities and threats (SWOT) analysis:
STRENGTH
• Favorable climate
• Government (DA) us supportive to develop vanilla as high value crop
• Private sector initiative with scientists, academe, farmers, agripreneurs
WEAKNESS
• High start-up cost (four years) gestation before vanilla pods production
• Still Need to have protocols/standards on planting, curing  (NSICBPI, DoST)
OPPORTUNITIES
• Infant industry, start with right foundation
• Commands high price
• Good demand
• Relatively easy propagation of  planting materials
THREATS
• Competition with low-priced synthetic vanilla   
• Volatile price fluctuations in the world market
• Natural calamities/climate change
Vanilla holds a lot of promise but still has a long way to go. With God's help and both private and public sector working together, we can make it happen. "FAST GROW AN INCLUSIVE VANILLA INDUSTRY!"
*****
(The views expressed herein do not necessarily reflect the opinion of these institutions.)
Ms. Flor G. Tarriela was the first chairwoman of the Philippine National Bank. She was the first and only independent director/ chairwoman in the commercial banking industry. She is a former Undersecretary of Finance and the first Filipina vice-president of Citibank N.A. She is a trustee of FINEX and an Institute of Corporate Directors fellow.  A gardener and an environmentalist, she established Flor's Garden in Antipolo, an ATI Accredited National Extension Service Provider and a DoT Accredited Agri Tourism Site.