Home
Banking & Finance
Banks eased credit rules for households, tightened standards for businesses in Q4...
Banks eased credit rules for households, tightened standards for businesses in Q4 – BSP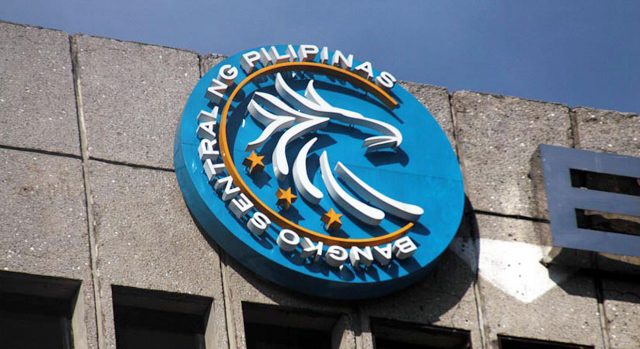 Banks generally maintained their credit standards in the last three months of 2021, but adjusted them to ease the rules for households while implementing a slight tightening for businesses, according to a survey carried out by the Bangko Sentral ng Pilipinas (BSP).
The fourth quarter Senior Bank Loan Officers' Survey released late Thursday indicated that most banks' credit standards were maintained, apart from those adjustments. The extent to which standards were tightened for enterprises was milder than seen in previous quarters, the BSP said.
"Respondent banks specified that the observed tightening of overall credit standards (for enterprises) was largely driven by the deterioration in the profitability of bank's portfolio and borrowers' profile as well as a reduced tolerance for risk, among other factors," the BSP said.
Banks imposed stricter collateral requirements on businesses and adjusted other terms on their loan agreements. They also made increased use of interest rate floors. Some easing was also noted via narrower loan margins and longer maturities.
The net easing for consumer borrowings applied to housing, credit card, and personal loans.
"Respondents linked the general easing of credit standards for household loans with a more favorable economic outlook and an improvement in borrower profiles," the BSP said.
This easing was implemented via longer loan maturities and reduced use of interest rate floors. However, some tightening was seen via expanded loan margins, reduced credit lines as well as stricter collateral requirements and loan terms.
Compared to previous quarters, fewer banks expect a net tightening of credit standards for businesses in the first quarter of 2022. These banks cited the less favorable economic outlook and a deterioration in borrower profiles, the BSP said.
On the other hand, banks expect more relaxed credit standards for retail borrowers in the first three months on optimism over the economy's prospects and an expected improvement household borrowing profiles.
Banks are anticipating higher loan demand from both businesses and households, citing positive views on the economy as vaccination efforts make further progress.
Higher loan demand from businesses is expected amid increased inventory and accounts receivable financing needs, while households are expected to borrow more due to increased consumption and more attractive financing terms.
Fifty banks participated in the survey out of the 64 that received the questions, representing a response rate of 78.1%. The study was conducted between Nov. 29 and Jan. 11.
The BSP estimates that bank lending rose for the fourth consecutive month in November, rising 4% year-on-year. The industry's non-performing loan ratio eased to 4.35% during the month, the indicator's lowest level since the 4.21% logged in March. — Luz Wendy T. Noble