Peso to appreciate against the dollar on lower daily coronavirus cases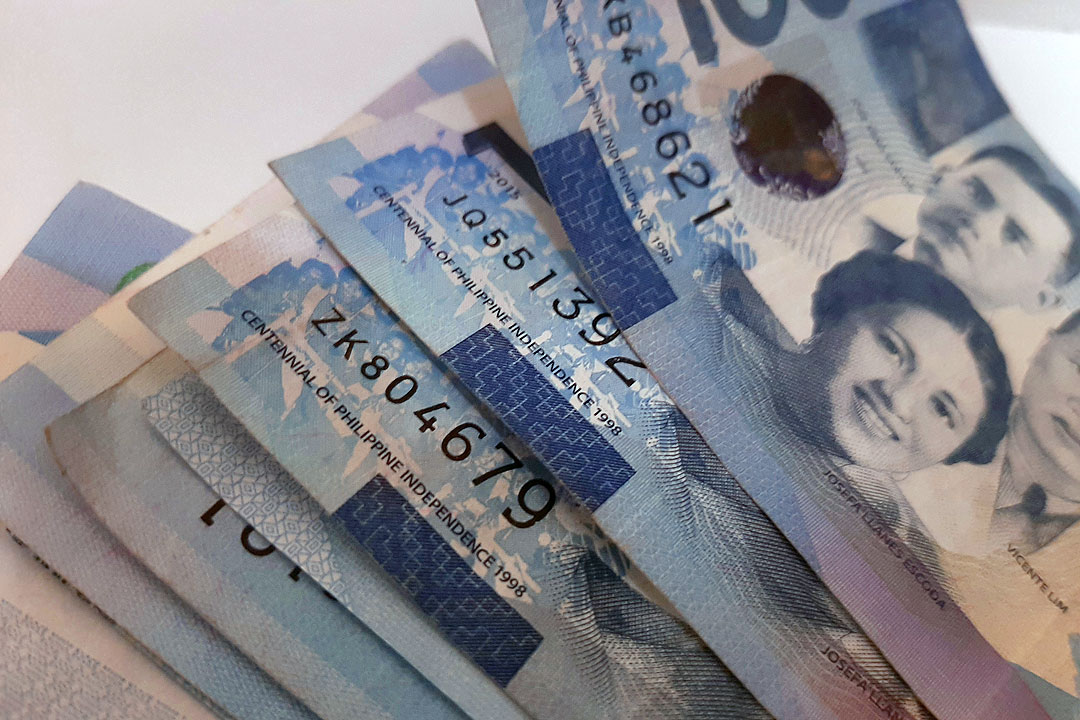 THE PESO will likely strengthen this week on the back of lower active coronavirus cases and ahead of the release of the latest budget balance data.
The local unit closed at P50.711 per dollar on Friday, shedding 10.6 centavos from its P50.605 finish on Thursday, based on data published on the Bankers Association of the Philippines' website.
The peso was also weaker by 13.1 centavos from its close of P50.58 per dollar a week earlier.
The local unit depreciated versus the greenback on Friday amid a continued increase in global oil prices, Rizal Commercial Banking Corp. Chief Economist Michael L. Ricafort said in a Viber message.
Reuters reported on Friday that oil prices settled at a three-year high on expectations of supply constraints in the coming months amid demand spurred by easing travel restrictions.
Brent crude futures rose 86 cents or 1% at $84.86 a barrel on Friday. Meanwhile, US West Texas Intermediate crude futures rose 97 cents or 1.2% to $82.28 per barrel.
Hawkish signal from the minutes of the previous policy review of the US Federal Reserve also affected peso-dollar trading last week, UnionBank of the Philippines, Inc. Chief Economist Ruben Carlo O. Asuncion said.
The Fed signaled on Wednesday it could start reducing its crisis-era support for the US economy by the middle of next month, with a growing number of its policy makers worried that high inflation could persist longer than previously thought, Reuters reported.
Eased restrictions in Metro Manila also supported the peso, Mr. Asuncion said.
Restrictions in National Capital Region were eased to Alert Level 3 from Alert Level 4 from Oct. 16 to 31, with more businesses allowed to operate.
The market will continue to wait for more leads from the Fed on its plan to taper its bond purchases, Mr. Asuncion said.
Seasonal remittance inflows could also provide support for the peso, he added.
Cash remittances rose 5.1% to $2.609 billion in August from $2.483 billion a year ago, data released by the Bangko Sentral ng Pilipinas on Friday showed. This brought inflows for the first eight months of the year to $20.38 billion, up 5.7% from the $19.285 billion logged in the same period of 2020.
Meanwhile, Mr. Ricafort said the market will continue to monitor the country's coronavirus infections to see if new cases stay low.
Active cases rose 7,772 to 85,048 on Saturday, based on data from the Department of Health.
The release of latest budget balance data scheduled on Oct. 22 will also be a driver for the market this week, he added.
The government's budget deficit was at a four-month low of P120.9 billion in August.
For this week, Mr. Asuncion gave a forecast range of P50.30 to P50.80 per dollar, while Mr. Ricafort expects the local unit to move within P50.40 to P50.90. — L.W.T. Noble with Reuters