BPI looking to launch new apps, boost sustainable financing efforts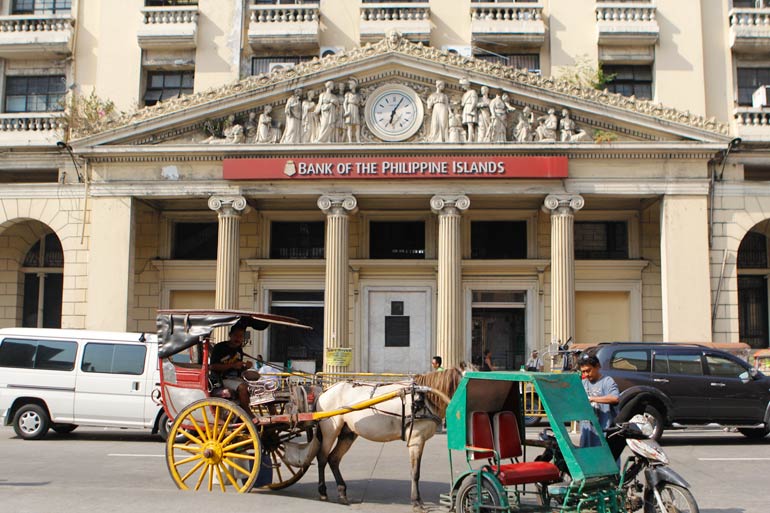 BANK OF THE Philippine Islands (BPI) will launch new apps as it continues to digitize and will likewise sustain its pivot towards sustainable financing, aiming to exit coal financing by as early as 2033.
BPI President and Chief Executive Officer Jose Teodoro K. Limcaoco said the bank is currently developing apps to complement branch transactions amid a shift in consumer behavior due to the pandemic, even as he said the worst is likely over for the lender, assuming the Delta variant's impact will be manageable.
Mr. Limcaoco noted that BPI's branch transactions have dropped by around 30-70% as many clients have become more comfortable going online for their banking needs.
"We are redesigning our branches to transform them from being places for chores, such as withdrawals or deposits, to more avenues of the more high-value interactions that will satisfy our customers' more complex financial needs, such as investments, planning, and the like," Mr. Limcaoco said in a Monday briefing to celebrate the bank's 170th anniversary.
BPI is set to launch two apps this year: a platform for micro-, small-, and medium-sized enterprises (MSME) and one where clients can redeem loyalty rewards, he said.
The MSME app will let small businesses perform digital banking services as well as nonbank solutions to help in their operations as they transition to online selling. Mr. Limcaoco said app users will be able to collect and receive payments through Viber.
Mr. Limcaoco said he is optimistic that BPI already overcame the worst as borrowers have adjusted to the crisis, although he acknowledged that the upcoming Metro Manila lockdown is a "setback."
"We are looking at manageable NPL (nonperforming loan) levels. This is all presupposed on the assumption that we can control the Delta spread. Sure, the ECQ (enhanced community quarantine) is a setback, but God willing, hopefully the setback is not so bad," he said.
Meanwhile, the bank's top official also reiterated its target to become a "more sustainable and inclusive bank."
"We are reducing our coal financing in our portfolio by half by 2026, and to zero [loans to the sector] by 2037, if not earlier," Mr. Limcaoco said, noting they hope to exit lending to the sector by as early as 2033.
Moving towards sustainability also means BPI will likewise integrate environmental, social and government governance principles in its lending practices, he said, noting they added a particular consideration for economic growth due to its impact on borrowers and the country.
BPI's net income jumped 28.8% to P6.8 billion in the second quarter from P5.375 billion a year earlier as it set aside lower provisions for bad loans, which helped offset the decline in its earnings from its core businesses.
The bank's shares climbed by P2.50 or 3.11% to close at P83 apiece on Monday. — L.W.T. Noble