Peso retreats as Wall Street climbs on data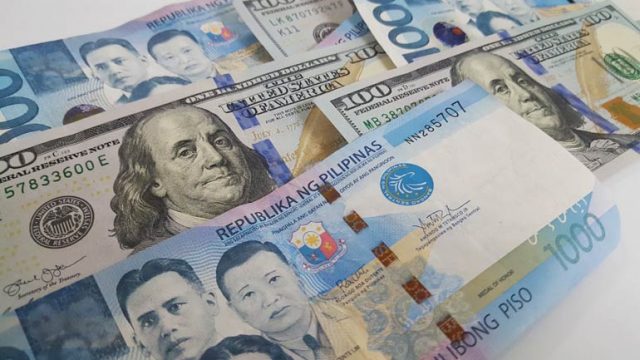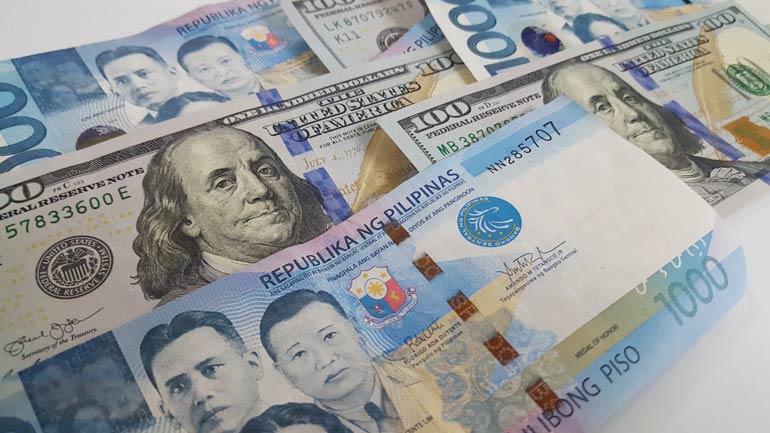 THE PESO weakened anew versus the greenback on Wednesday due to gains in the US stock market following data showing quicker inflation in the world's largest economy.
The local unit closed at P50.30 against the greenback on Wednesday, retreating by 30 centavos from its P50-per-dollar finish on Tuesday, data from Bankers Association of the Philippines showed.
The peso started Wednesday's session at P50.05 per dollar, which was also its intraday best. Its weakest showing was at P50.33 versus the greenback.
Dollars traded increased to $1.173 billion on Wednesday from $801.5 million on Tuesday.
The peso weakened due to preference for the greenback after the gains notched at the US stock market, Rizal Commercial Banking Corp. Chief Economist Michael L. Ricafort said.
Meanwhile, a trader said the peso depreciated due to cautious sentiment following the release of data showing stronger-than-expected US inflation.
The S&P 500 and Nasdaq ended lower on Tuesday after hitting record highs earlier in the session, with investors digesting a jump in consumer prices in June and earnings from JPMorgan and Goldman Sachs that kicked off the quarterly reporting season, Reuters reported.
The Dow Jones Industrial Average fell 0.31% to end at 34,888.79 points, while the S&P 500 lost 0.35% to 4,369.21. The Nasdaq Composite dropped 0.38% to 14,677.65.
Data indicated US consumer prices rose by the most in 13 years last month, while so-called core consumer prices surged 4.5% year over year, the largest rise since November 1991.
Economists viewed the price surge, driven by travel-rated services and used automobiles, as mostly temporary, aligning with Federal Reserve Chair Jerome Powell's long-standing views.
For Thursday, Mr. Ricafort expects the local unit to move within the P50.10 to P50.40 levels, while the trader gave a forecast range of P50.20 to P50.40 per dollar. — LWTN with Reuters