Home
Arts & Leisure
Disney CEO reaches out to striking Hollywood creatives with 'deep respect'
Disney CEO reaches out to striking Hollywood creatives with 'deep respect'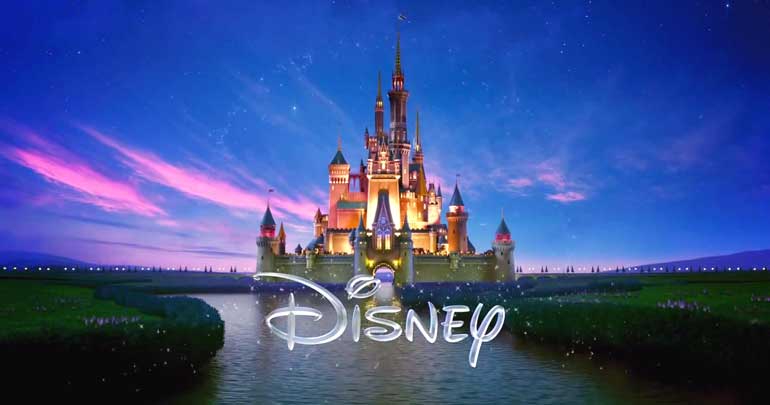 This as Hollywood writers show unity and anger on picket lines as strike reaches 100th day
LOS ANGELES — Walt Disney Chief Executive Officer (CEO) Bob Iger on Wednesday said he was committed to finding a solution to the Hollywood writer and actor strikes, citing his "deep respect" for creative professionals, as he signaled a turn from comments that inflamed tensions last month.
Mr. Iger last month told striking actors that their demands were "not realistic."
The Hollywood writers' strike entered its 100th day on Wednesday with contract talks stalled and people on the picket lines protesting what they say is a disregard for their demands. The actors' strike started less than a month ago.
The growth of artificial intelligence (AI) has been a key issue for union members, who fear that it could replace their creative input.
"Nothing is more important to this company than its relationships with the creative," Mr. Iger said on a call discussing Disney's quarterly results on Wednesday.
"I have deep respect and appreciation for all those who are vital to the extraordinary creative engine that drives this company and our industry," he said.
Mr. Iger, who returned to Disney as CEO last year, did not say how he would help bring the strikes to an end.
In July, Mr. Iger angered members of both unions by saying that the demands of the SAG-AFTRA actors union for a labor contract with higher pay and limits on use of artificial intelligence were "not realistic."
Emmy-winning Breaking Bad actor Bryan Cranston about a week later took aim at Mr. Iger in remarks to striking actors, saying: "We don't expect you to understand who we are, but we ask you to hear us. And beyond that, to listen to us when we tell you, we will not be having our jobs taken away and given to robots."
Under Mr. Iger, Disney has created a task force to study artificial intelligence and how it can be applied across the company, Reuters reported on Tuesday.
100 DAYS
The Hollywood writers' strike marked 100 days on Wednesday with contract talks stalled and people on the picket lines protesting what they describe as a disregard for their demands.
The strike began on May 2 after negotiations between the Writers Guild of America (WGA) and the major studios reached an impasse over compensation, minimum staffing of writers' rooms, and residual payments in the streaming era, among other issues.
Writers also sought to regulate the use of artificial intelligence, which they fear could replace their creative input.
Entertainment industry executives have been trying to navigate the crosscurrents of declining television revenues, a movie box office that has yet to return to pre-COVID levels, and streaming businesses that are largely struggling to turn a profit. "We are in some uncharted waters," Warner Bros Discovery Chief Executive David Zaslav told investors last week, as the company warned that uncertainty over labor unrest in Hollywood could impact the timing of the company's film slate and its ability to produce and deliver content.
Actors represented by the Screen Actors Guild (SAG) went on strike on July 14 also over pay and artificial intelligence, effectively halting production of scripted television shows and films and impacting businesses throughout the entertainment world's orbit. It is the first time both unions have gone on strike since 1960.
A meeting last week to discuss resuming talks between the WGA and the Alliance of Motion Picture and Television Producers (AMPTP), the group representing the major studios in negotiations, resulted in no firm date for returning to the bargaining table.
The WGA sent a message to its 11,500 members later that same day, complaining about details leaking from the confidential session, but asserting the guild's negotiating committee "remains willing to engage with the companies and resume negotiations in good faith."
The WGA did not respond to requests for comment for this story, and the AMPTP declined comment.
'BLOWN AWAY' BY SOLIDARITY
Out on the picket lines this week, resolve mixed with anger.
"We are in it until we get the deal we need and deserve, but we can't help but be discouraged by the attitude that we're getting from the AMPTP," said Dawn Prestwich, whose credits include the TV drama Chicago Hope. "The indifference, and in some ways, it's sort of outright cruelty."
Ms. Prestwich said studio executives are supposed to be writers' creative partners, as they have in the past.
"This business is changing now," she said. "It doesn't feel like a human business now."
The three-month-long strike has occasionally taken on the rhetoric of class warfare, with writers assailing the media executives' compensation. Walt Disney Chief Executive Bob Iger, fresh off a contract extension that gave him the opportunity to receive an annual incentive bonus of five times his base salary, was criticized for calling the union demands "just not realistic."
"Look, I think we can take them at their word. I think they wanted to wait us out, they wanted to starve us out and I think they wanted us to be broken," writer Celia Finkelstein said out on the picket line.
As with past writers' strikes, this job action responds to Hollywood capitalizing on a new form of distribution — and writers seek to participate in the newfound revenue.
The first strike, in 1960, revolved around writers and actors seeking residual payments for showing old movies on television. Two decades later, writers walked off the job in 1985 to demand a share of revenue from the booming home video market.
The 100-day strike in 2007-08 focused, in part, on extending guild protections to "new media," including movies and TV downloads as well as content delivered via ad-supported internet services.
"I did a 100 days in '07 and this is decidedly different," said writer Ian Deitchman on the picket line.
"I am so blown away by the solidarity that I feel out here and the strength. I hope that the companies are starting to realize that the longer they make us walk in the heat, the angrier we get and the stronger we get, not the weaker."
This time around, a central issue is residual payments for streaming services, though demands for curbs on emerging AI technology have also gained importance. Reuters reported that Disney has created a task force to study artificial intelligence and how it can be applied across the entertainment conglomerate, signaling its importance.
"When technologies create new revenue streams, workers want a share of that revenue. Period," said Steven J. Ross, a professor of history at the University of Southern California. "When it comes to artificial intelligence, it is an existential crisis. They have the potential of losing their jobs forever." — Reuters