Farm output may have expanded in 2nd quarter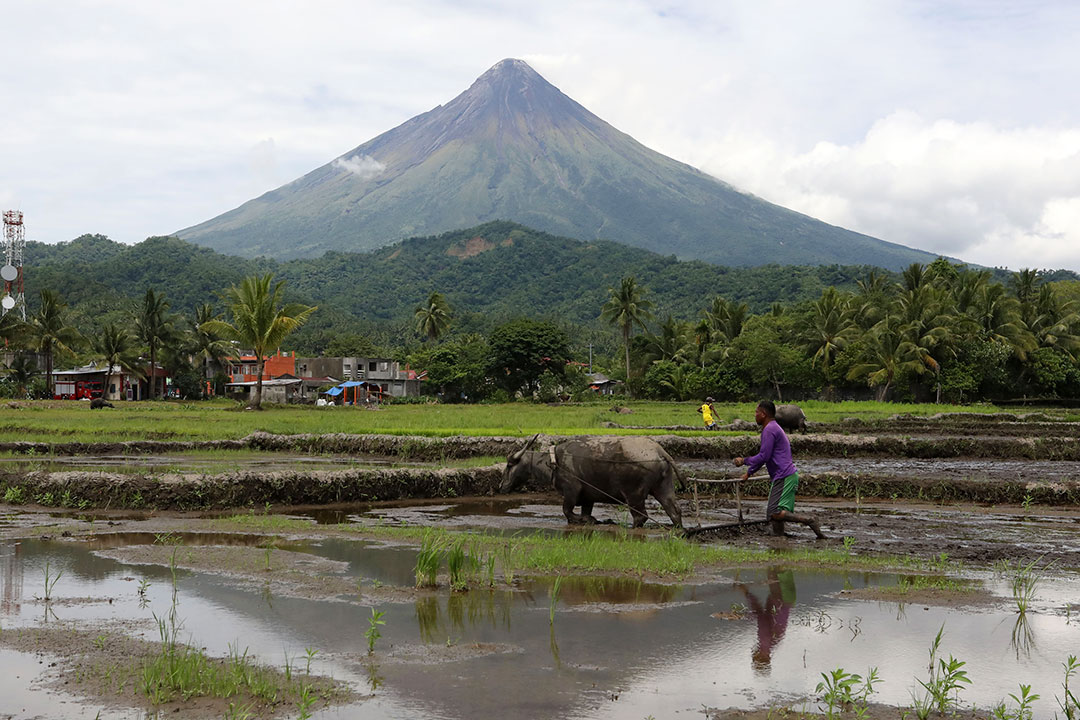 THE PHILIPPINES' overall agricultural output likely saw an improvement in the second quarter due to favorable weather conditions and low base effects.
"I would think there was some improvement this year due to better (sunnier) weather in the second quarter," Raul Q. Montemayor, national manager of Federation of Free Farmers, said in a Facebook Messenger chat.
He noted that agricultural output is coming from a "low base" as it shrank by 0.6% in the second quarter of 2022.
In the first quarter, the value of production in the agriculture and fisheries sector expanded by 2.1%. Agriculture contributes about a 10th of the country's gross domestic product (GDP) and a fourth of jobs.
The Philippine Statistics Authority (PSA) is set to release second-quarter farm output data on Aug. 9, a day before the GDP data.
The Department of Agriculture set a 2.3%-2.5% agricultural output growth target for this year.
"The (gross value added) in real terms has been declining constantly since 2018. If ever there is an improvement this year, we would still end up lower in real terms compared with 2018," he said.
In 2022, the gross value added (GVA) of the agriculture, forestry and fishing sector stood at P1.78 trillion or 8.9% of the GDP — the lowest contribution over the last five years. In 2018, agriculture accounted for 9.7% of GDP.
"Declining GVA in real terms (constant 2018 prices) means a decline in output. The hog and poultry sectors are still recovering from the (African swine fever), so any recovery will come up as an increase in output (compared with low base levels)," Mr. Montemayor said.
He noted that crops and fisheries output is also declining or stagnating.
"It may be due to the continuous entry of imports which depress farmgate prices and discourage farmers/fishers from expanding their production. Or the support being given is not enough, or the wrong one, or is not properly delivered," Mr. Montemayor said.
Elias Jose M. Inciong, president of the United Broiler Raisers Association, said production volume may have been higher in the second quarter.
"There might be a decline in terms of value as farmgate prices were unusually low for a second quarter," he said in a Viber message.
He noted that in April, the farmgate price of chicken on a liveweight basis reached P89 per kilogram which is below the production cost.
Alfred Ng, vice-president of the National Federation of Hog Farmers, Inc., said there was higher production in the second quarter amid hog repopulation efforts in areas which were stricken by the African swine fever.
Mr. Ng said there is currently a surplus in pork supply as reflected by the decline in liveweight prices.
"From P200 per kilogram during the first quarter, it had gone down to P150 backyard and P160-P170 commercial which some farmers claim they are losing money as feeds remain high and gas prices are up again," he said.
Asis G. Perez, former director of the Bureau of Fisheries and Aquatic Resources and co-convenor of advocacy group Tugon Kabuhayan, said fisheries production likely saw improved numbers since there were no weather disturbances except for one typhoon in the second quarter.
"I anticipate good numbers since we noticed the price of fish has gone down, which is an indication that there is a lot of supply," he said in mixed Filipino and English via Viber message.
Mr. Perez noted demand for fish appeared lower in the second quarter, which may have dampened prices. This month, he said fish prices have gone up again.
Meanwhile, Ateneo de Manila University economics professor Leonardo A. Lanzona said agricultural output may have declined in the second quarter due to unusually heavy rains in May and June.
"It is difficult to predict agricultural production in the second quarter. It may take a rocket scientist to accurately forecast the performance of the agricultural given its vulnerability to climate change changes," he said in an e-mail.
Mr. Lanzona noted that the El Niño weather pattern does not bode well for agricultural production for the rest of the year.
In July, the Philippine Atmospheric, Geophysical and Astronomical Services Administration (PAGASA) declared the onset of El Niño. PAGASA earlier projected a high probability of more than 56% chance of moderate to strong occurrence of El Niño in the last quarter of the year.
"A much bigger issue is the lack of government action to counter the impact of climate change," Mr. Lanzona said, adding the government should push for crop diversification.
"This is obviously a challenging task. However, when the disaster does come — a flood, another pandemic, or even some terrible geopolitical conflict — then the investment in resilience will pay off," he said. — Sheldeen Joy Talavera