Debt service bill balloons in April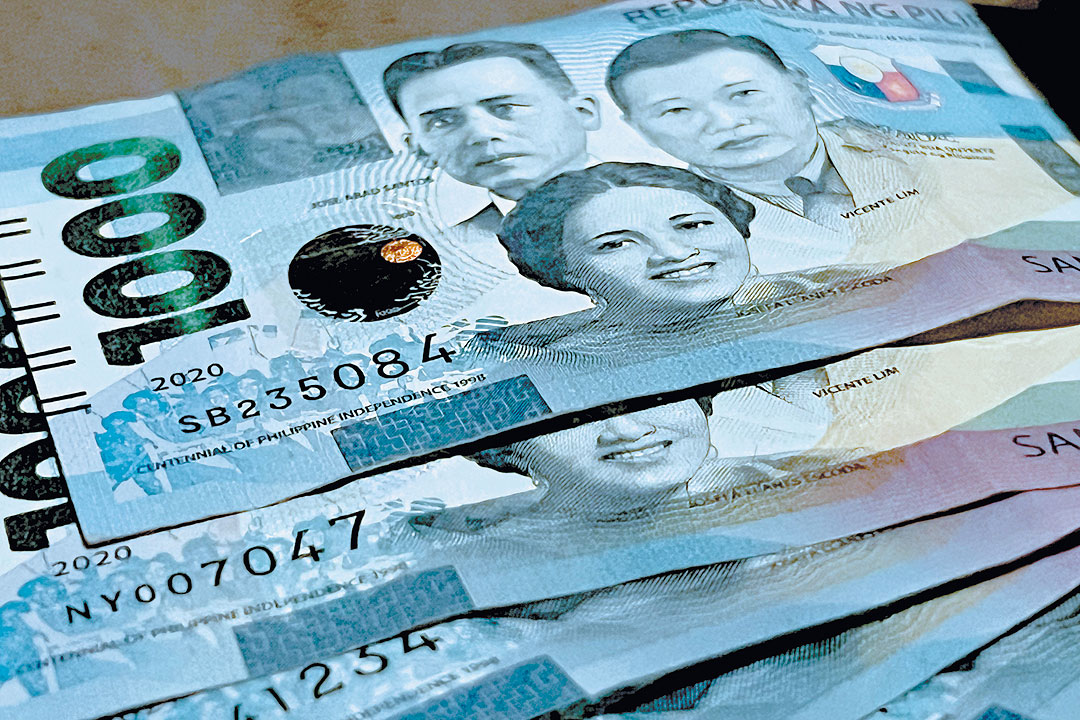 THE GOVERNMENT'S debt service bill ballooned to P204.763 billion in April, the Bureau of the Treasury (BTr) said.
Data from the BTr showed that the April debt service bill surged by 376.5% from P42.975 billion in the same month a year ago.
Month on month, debt payments rose by 44% from P142.171 billion in March.
Of the total debt service bill in April, more than three-fourths or 77.41% went to amortization. The rest went to interest payments.
Principal payments during the month skyrocketed (2,694%) to P158.51 billion from P5.672 billion in the same month in 2022.
Domestic debt payments jumped to P153.959 billion in April. There were no payments made for domestic debt during the same period a year ago.
Amortization on foreign obligations stood at P4.551 billion, lower by 19.8% from the P5.672 billion.
Meanwhile, interest payments rose by 24% to P46.253 billion from P37.303 billion in April 2022.
Broken down, interest on local debt slipped by 7% to P27.75 billion in April from P29.856 billion a year ago.
Domestic interest payments consisted of P22.815 billion in fixed-rate Treasury bonds, P3.575 billion in retail Treasury bonds, and P901 million in Treasury bills.
Interest paid on foreign debt more than doubled to P18.503 billion from P7.447 billion a year ago.
FOUR-MONTH BILL
In the first four months of the year, the debt service bill reached P770.479 billion, surging by 116% from the P356.625 billion in 2022.
The debt service bill consisted mainly of principal payments, accounting for 75.57% of the total.
Amortization payments in the January-to-April period more than tripled (242.5%) to P582.249 billion from P169.993 billion.
Payments made for domestic debt reached P530.784 billion, while payments for foreign obligations reached P51.465 billion during the period.
Meanwhile, total interest payments during the four-month period inched up by 0.86% to P188.23 billion from P186.632 billion a year ago.
This consisted of P77.074 billion in fixed-rate Treasury bonds, P40.228 billion in retail Treasury bonds, and P4.403 billion in Treasury bills. 
Rizal Commercial Banking Corp. Chief Economist Michael L. Ricafort said higher debt repayments during the period were due to maturing government securities.
"The sharp increase in the National Government servicing may be largely due to large maturities of government securities during the month compared to a year ago," he said in a Viber message.
Mr. Ricafort said that the increase in debt servicing was also due to higher interest rates and the peso depreciation.
The Bangko Sentral ng Pilipinas raised borrowing costs by 425 basis points (bps) from May 2022 to March 2023, bringing its policy rate to 6.25%.
In April, the peso returned to the P55-per-dollar level. The local unit closed at P55.38 on April 28, weakening by P1.02 or 1.84% from its P54.36 finish on March 31.
"For the coming months, an easing inflation trend would lead to eventual decline in borrowing costs," Mr. Ricafort added.
This year, the government's debt service program is set at P1.6 trillion. This is 23.3% higher than the P1.298-trillion program in the previous year.
In 2022, debt service payments reached P1.293 trillion, up by 7.4% year on year. — Luisa Maria Jacinta C. Jocson