Cash remittances hit record high in 2021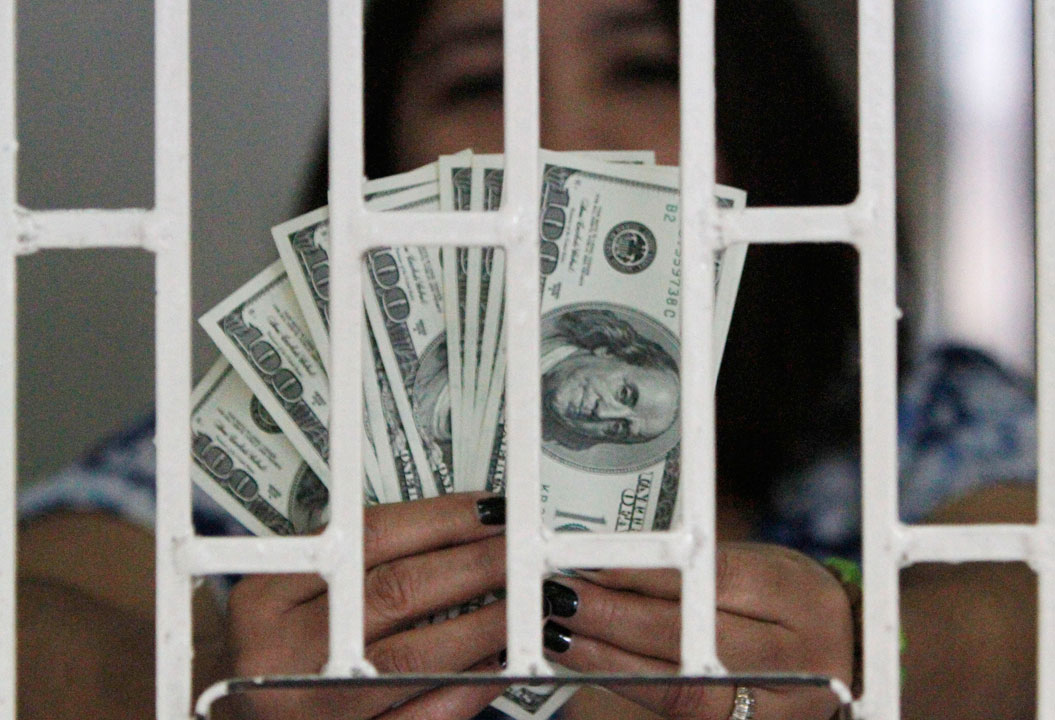 CASH REMITTANCES sent home by overseas Filipino workers (OFWs) hit a new high in 2021, reflecting the improvement in the global economy amid the coronavirus disease 2019 (COVID-19) pandemic.
Data released by the Bangko Sentral ng Pilipinas (BSP) on Tuesday showed cash remittances coursed through banks rose by 5.1% to $31.418 billion in 2021 from $29.903 billion in 2020.
Last year's remittance growth is a turnaround from the 0.8% drop in 2020 but still slower than the 6% expansion estimated by the central bank.
Cash remittance inflows in 2021 exceeded the previous record of $30.133 billion in 2019 before the pandemic.
Remittances from the Filipinos in the Americas (7.1%), Europe (5.5%), Asia (4.5%), and the Middle East (0.7%) increased in 2021, even as the pandemic continued to affect economies, the BSP said.
The United States (40%) was the biggest source of remittances in 2021, followed by Singapore, Saudi Arabia, Japan, the UK, the United Arab Emirates, Canada, Taiwan, Qatar, and South Korea. These countries altogether account for more than three-fourths (78.9%) of cash remittances during the year.
For December alone, remittances jumped 3.3% year on year to $2.987 million, marking the 11th straight month of annual growth. This is the biggest monthly inflow in 12 months or since the $2.89 billion in the same month of 2020.
Remittances usually surge in December as OFWs send more money back home during the holidays.
"Remittance inflows bounced back despite the impact of the pandemic because OFWs were able to secure posts in essential sectors such as health, construction, and shared services," Asian Institute of Management (AIM) economist John Paolo R. Rivera said in a Viber message.
The recovery in remittances also showed how countries have improved their pandemic management, Security Bank Corp. Chief Economist Robert Dan J. Roces said.
Meanwhile, personal remittances that include inflows in kind grew 2.9% to $3.298 billion in 2021 from $3.205 billion in the year prior. This brought the full-year figure 5.1% higher to a record $34.884 billion.
"The growth in personal remittances reflected a pickup in OFW deployment, strong demand for OFWs amid the reopening of host economies to foreign workers, and the continued shift to digital support that facilitated inward transfer of remittances," the BSP said.
Personal remittances in 2021 were equivalent to 8.9% of the country's gross domestic product and 8.5% of the gross national income, it added.
AIM's Mr. Rivera is hopeful that Filipino workers will be in demand again as the global economy reopens.
Germany, Canada, and Guam are among economies that have signaled a need for migrant workers in healthcare, services, and skill-specific industries.
"As the economy opens, both altruistic and investment motives will trigger remittances to increase until a new normal is reached," Mr. Rivera said.
Security Bank's Mr. Roces expects remittances to continue fueling the growth of household consumption.
"We have to expect some growth slowdown globally as mentioned by the International Monetary Fund, so that is factored-in, and there is that risk of an escalation of the Russia-Ukraine [spat], as well as the possibility of new variants emerging," he said.
The BSP expects cash remittances to grow by 4% this year.  — Luz Wendy T. Noble