'Hot money' continued to exit in 2021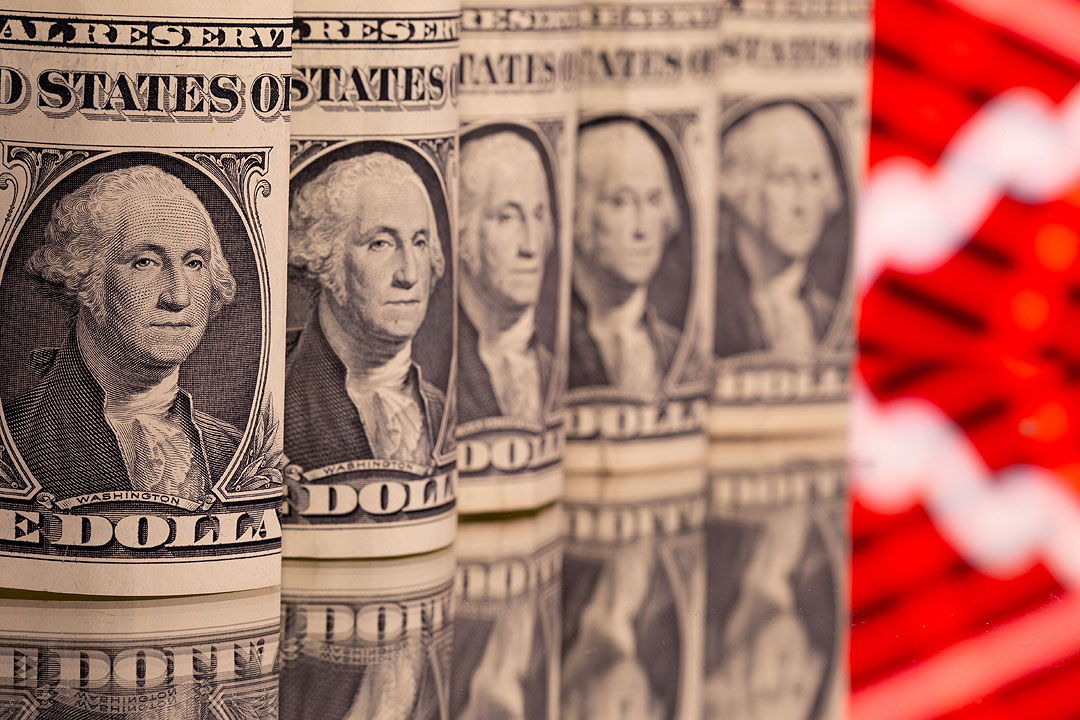 By Luz Wendy T. Noble, Reporter
MORE FOREIGN FUNDS left than entered the Philippines in 2021, marking the third straight year of net outflows, as the country gradually recovered from the pandemic.
Foreign portfolio investments (FPIs) — also called "hot money" due to the ease by which these funds enter and leave an economy — saw a net outflow of $574.46 million last year, significantly smaller than the $4.24-billion net outflow in 2020.
This was the smallest since the $195.4-million net outflow in 2017. It also missed the Bangko Sentral ng Pilipinas' (BSP) $1.5-billion net inflow projection for the full year.
"Outflows were slimmer because 2021 was really a better year compared to 2020 with continuous vaccination and more relaxed restrictions," Asian Institute of Management (AIM) economist John Paolo R. Rivera said in a Viber message.
The government eased lockdown restrictions during the fourth quarter, allowing more businesses to reopen. The economy expanded by 5.6% in 2021 after the record 9.6% contraction in 2020 that was caused by stringent lockdowns.
The Philippines also made progress in vaccinating its population against the coronavirus disease 2019 (COVID-19), although it remained a laggard in the region.
In December alone, hot money posted a $4.38-million net outflow, much lower than the $523.86 million outflows seen in the prior year. However, it was a reversal from the $109.56-million net inflow in November.
"Net outflow may be due to the looming threat of the Omicron in December while other countries were already ending their surge," Mr. Rivera said.
While restrictions were loosened during the holidays, Metro Manila and other areas were once again placed under a stricter Alert Level 3 starting January due to an Omicron-driven surge in cases.
Rizal Commercial Banking Corp. (RCBC) Chief Economist Michael L. Ricafort said the more hawkish tone from the US Federal Reserve also prompted foreign investors to become more cautious.
In December, the Fed said it would quicken the tapering of its bond-buying program and will push for at least three interest rate increases in 2022.
Gross inflows in December reached $1.331 billion, rising by 22.8% from the $1.084 billion in the same month a year ago and up by 3.7% from November.
For the full year, gross inflows increased by 16.6% to $13.62 billion, from the $11.678 billion in 2020.
Gross outflows in December stood at $1.336 billion, down by 16.9% from the $1.607 billion last year but higher by 13.8% than the $1.174 billion in November. This brought full-year outflows to $14.194 billion, falling by 10.9% from the $15.918 billion in 2020.
Five investor countries accounted for 79.5% of short-term foreign investments in December, namely the United Kingdom, United States, Singapore, Luxembourg and Switzerland.
These bulk or 97% of these investments were mainly put into securities of utilities, food, beverage and tobacco, holding firms, property, and banks. The remaining 3% were invested in government securities.
AIM's Mr. Rivera is hopeful that hot money will yield a net inflow this year on the back of sustained recovery and the higher-than-expected growth last year.
For RCBC's Mr. Ricafort, there may still be lingering concerns caused by emerging COVID-19 variants. He said investors will also be factoring in the Fed's more hawkish signals.
Last week, the Fed Chairman Jerome H. Powell said the US central bank was likely to begin hiking interest rates in March to tame runaway inflation.
The BSP expects hot money to yield a $5.7-billion net inflow in 2022.