Slower growth likely due to Omicron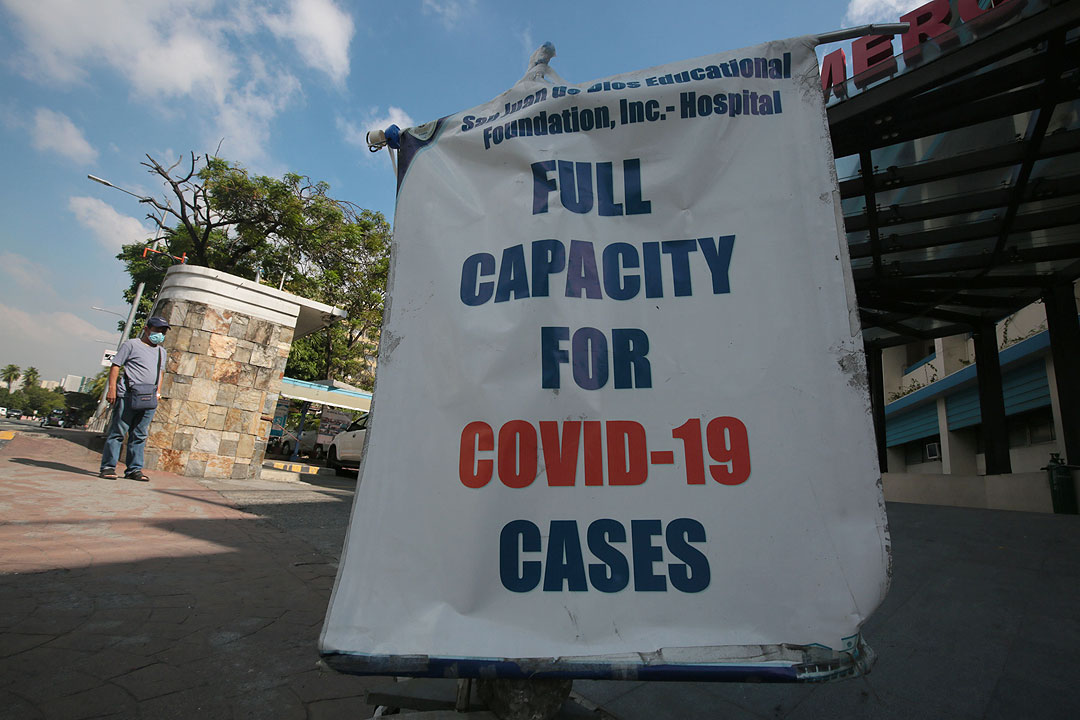 THE PHILIPPINE gross domestic product (GDP) is likely to grow slower than previously expected this year as economic activity is impacted by the Omicron-driven surge in coronavirus disease 2019 (COVID-19) infections, Moody's Analytics said.
Moody's Analytics in a note on Thursday said it now expects the Philippine economy to grow by 5.6% this year, well below the government's 7-9% target
This is also lower than the 6.4% growth forecast given in October 2021.
"Domestic demand would be hurt first by any return to movement restrictions, and Google Mobility data indicate that this is beginning to be felt in the Philippines and in Thailand, where declines in mobility for retail and recreational purposes have fallen the most sharply in mid-January," Moody's Analytics Chief Asia-Pacific Economist Steven Cochrane said in a note.
Within the Asia-Pacific region, the Philippines and Australia are seeing the steep surges caused by the highly transmissible Omicron variant, he added.
Metro Manila and nearby areas are currently under a stricter Alert Level 3 as the number of COVID-19 cases remain elevated. The Department of Health (DoH) reported 31,173 new COVID-19 infections on Thursday, bringing the active cases to 275,364.
Economic managers earlier said the economy is estimated lose P3 billion a week in productivity contributions due to lower operational capacity for businesses under Alert Level 3.
"Risks of further domestic movement restrictions that could hobble near-term growth are focused in Indonesia and the Philippines, where public health services are less expansive and vaccination rates remain relatively low," Mr. Cochrane said.
Latest data from the DoH showed more than 56 million have completed their vaccine doses. Separately, data from the Johns Hopkins University showed 51.82% of the Philippine population is fully vaccinated.
The government now looks to fully vaccinate 77 million people against the virus by the end of March.
Stricter restrictions have also affected Philippine exports, Mr. Cochrane said. The country, alongside New Zealand, Vietnam, and Japan are outliers in the region where "exports have been a stable source of growth," he added.
Moody's Analytics' base case assumption is that Omicron waves will likely be "strong but short-lived."
"Should its pace rapidly accelerate and pressure on hospital capacity become unbearable, policy makers could be less reticent to lock down portions of the population and the economy," Mr. Cochrane said.
POLITICAL UNCERTAINTY
Philippine economic growth would likely lag behind Asia this year amid its low vaccination rate against COVID-19, with further uncertainty seen from the national elections, Manulife Investment Management said.
"It is going to remain the worst performer in the region in terms of where its GDP (gross domestic product) is relative to trend or in terms of its output gap. Growth is likely to stay muted with low vaccination rates," Manulife Investment Asia Head of Strategy Sue Trinh said at an online briefing on Thursday.
"As far as the political uncertainty is concerned, that's just an added headwind this year as we brace for the national elections in May."
The Philippines is set to hold national elections on May 9.
"There is this common perception that ahead of elections, we get fiscal sweeteners to effectively encourage votes," Ms. Trinh said.
She expressed doubt whether this will be repeated in this year's election since the campaign appears to be shifting online as the pandemic continues.
"We remain very cautious on that front," she added.
Also, Ms. Trinh said the Bangko Sentral ng Pilipinas (BSP) must remain accommodative to support the economy.
The Philippine central bank has said that it would maintain its accommodative policy to support recovery, with BSP Governor Benjamin E. Diokno saying that rate hikes are unlikely within the first half of 2022.
He said the BSP typically assesses four to six quarters of steady economic growth and unemployment of around 5% before considering raising rates.
GDP expanded year on year for two quarters straight last year, including the 7.1% growth in the third quarter. Fourth-quarter GDP will be released on Jan. 27.
Assessing Philippine macroeconomic indicators compared with 2013, Manulife said the Philippine short-term external debt to foreign exchange reserve ratio has improved.
But indicators like the headline consumer price index, current account balance, and the overall external debt to foreign exchange reserve ratio worsened. — Luz Wendy T. Noble and Jenina P. Ibañez