Pardon of Philippines' oldest political prisoner sought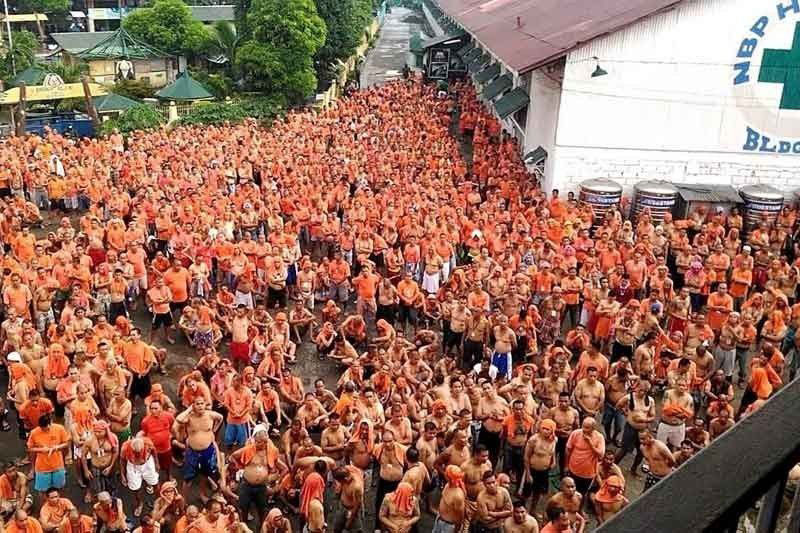 A CONGRESSMAN on Thursday urged the Justice department to speed up the pardon of the Philippines' oldest political prisoner given his declining health.
Gerardo dela Peña, 84, has been imprisoned at the New Bilibid Prison (NBP) for more than a decade for what groups describe as trumped-up charges against him.
"The sibling [of Mr. Dela Peña] has written to the BPP (Board of Pardons and Parole) three times but they are still being asked of several requirements," Deputy Minority Leader and Party-list Rep. France L. Castro said during plenary debates on the budget of the Department of Justice (DoJ).
"His case is already under the Board of Pardon and Parole," Davao de Oro Rep. Ruwel Peter Gonzaga, who sponsored the DoJ budget, told congressmen. "So, it won't be long until Tatay dela Peña will be released from the NBP."
The senior prisoner will be a beneficiary of a presidential pardon, he added.
"Hopefully, for humanitarian reasons, [the DoJ] will expedite the release of Tatay Gerardo," Ms. Castro said.
Mr. Dela Peña was convicted of murder for the shooting of his nephew in 2001. The prosecution said he was a member of the New People's Army (NPA), the armed wing of the Maoist movement.
The NPA admitted responsibility for the killing but Mr. Dela Peña maintained that he had been "wrongfully convicted" and was not a member of the NPA.
The High Court affirmed his conviction in 2019.
Mr. Dela Peña is a founding member of the Samahan ng mga Ex-Detainees Laban sa Detensyon at Aresto (SELDA).
The Bureau of Corrections Director-General Gregorio Pio P. Catapang, Jr. said in December the agency was working to free 3,000 elderly inmates.
The New Bilibid Prison has is almost five times congested with 30,701 prisoners, Mr. Gonzaga said. The country's seven prisons and penal farms have 51,561 prisoners.
"There is an assurance from the DoJ that the older [prisoners] will be prioritized in the [pardoning] process," Mr. Gonzaga said.
There are 824 political prisoners in the country, according to human rights group Karapatan. — Beatriz Marie D. Cruz