Senate urged to give coast guard up to P600-M intel budget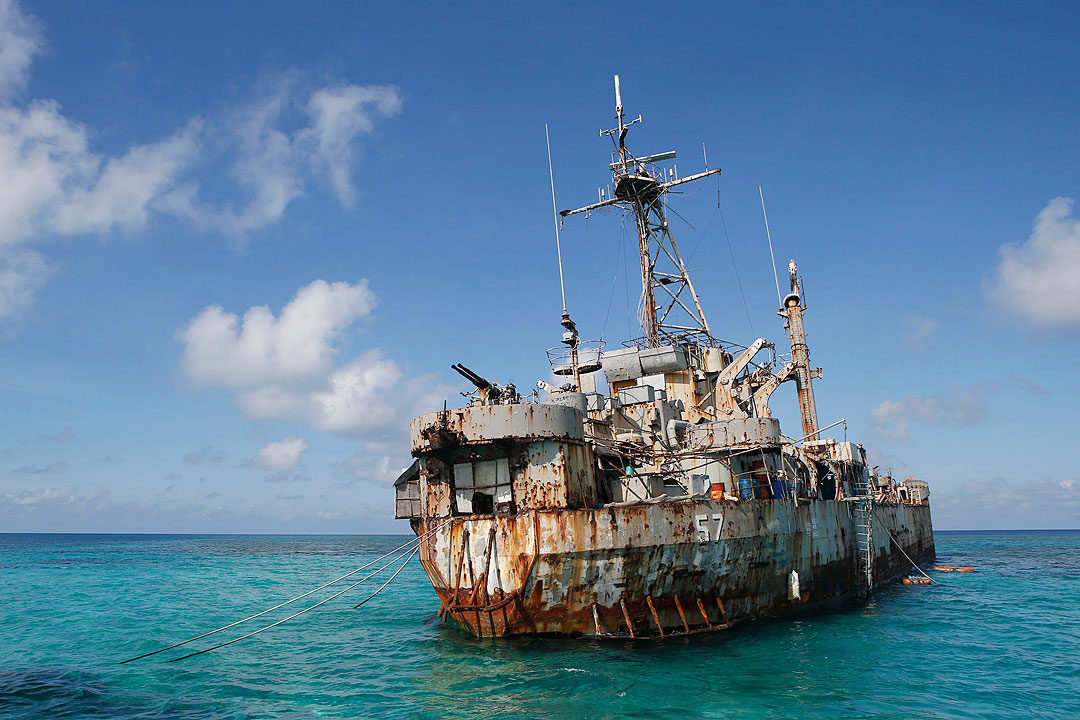 By John Victor D. Ordoñez, Reporter
THE PHILIPPINE Coast Guard (PCG) should get as much as P600 million in intelligence funds amid rising tensions with China, an opposition senator said on Thursday.
"In the Senate budget process, we should be looking into allocating an amount that is closer to what they had propounded before, which was around P200 million to P600 million for intelligence funds," Senator Ana Theresia N. Hontiveros-Baraquel said in a Viber message.
Senators should consult with the agency to determine a "respectable" amount to help it deter China's aggression in the South China Sea, she added.
Ms. Hontiveros-Baraquel in a privilege speech on Wednesday night urged her colleagues to "stand firmly behind our Philippine Coast Guard."
"In the budget process, I encourage all of us to support the increase of the PCG's funds," she said. "If we could further strengthen the men and women of our Coast Guard, arm them with advanced equipment such as radar stations, automatic identification systems hardware and others, we can more effectively hold China accountable for her hostile, aggressive and illegal actions in the West Philippine Sea," she added.
The lawmaker said the coast guard's P10-million proposed intelligence budget for 2024 — the same amount since 2009 — is measly and hinders the agency from effectively keeping watch over the disputed waterway.
On Monday, Ms. Hontiveros filed a resolution calling for an inquiry, in aid of legislation, into the coast guard's capacity to safeguard outposts in the South China Sea through additional marine radar stations and automatic tracking systems for increased surveillance.
Meanwhile, Senator Francis N. Tolentino told a news briefing on Thursday India was supporting the Philippines' "diplomatic efforts" in dealing with the dispute with China.
On Tuesday, the Philippine military and coast guard completed a resupply mission for BRP Sierra Madre, despite the Chinese Coast Guard's attempts to "block, harass and interfere" with the activity.
A video released by the Philippine Coast Guard showed its Chinese counterpart trying to block its two vessels escorting the two boats chartered by the Philippine military for the resupply mission.
At a press briefing on Wednesday, PCG spokesman Jay Tarriela accused Chinese Ambassador to the Philippines Huang Xilian of lying about its coast guard allowing Manila's resupply mission at Second Thomas Shoal on Aug. 22 on humanitarian grounds.
He said Chinese ships had tried to block the Philippine boats carrying fresh supplies for Filipino marines.
Mr. Huang on Tuesday said "there has never been a problem" with the Philippines delivering humanitarian supplies to its troops to BRP Sierra Madre, a World War II-era ship that the Philippines intentionally grounded there in 1999 to assert its claim.
Second Thomas Shoal is about 200 kilometers from the Philippine island of Palawan and more than 1,000 kilometers from China's nearest major landmass, Hainan Island.
"Given the immense importance of the PCG's missions and the challenges the agency faces, it is unacceptable that the PCG is receiving intelligence funds far less than those being received by civilian agencies with no direct relation to national security and protection of Philippine territory," Ms. Hontiveros-Baraquel said.