Philippines to hold first three-way sea exercises with US and Japan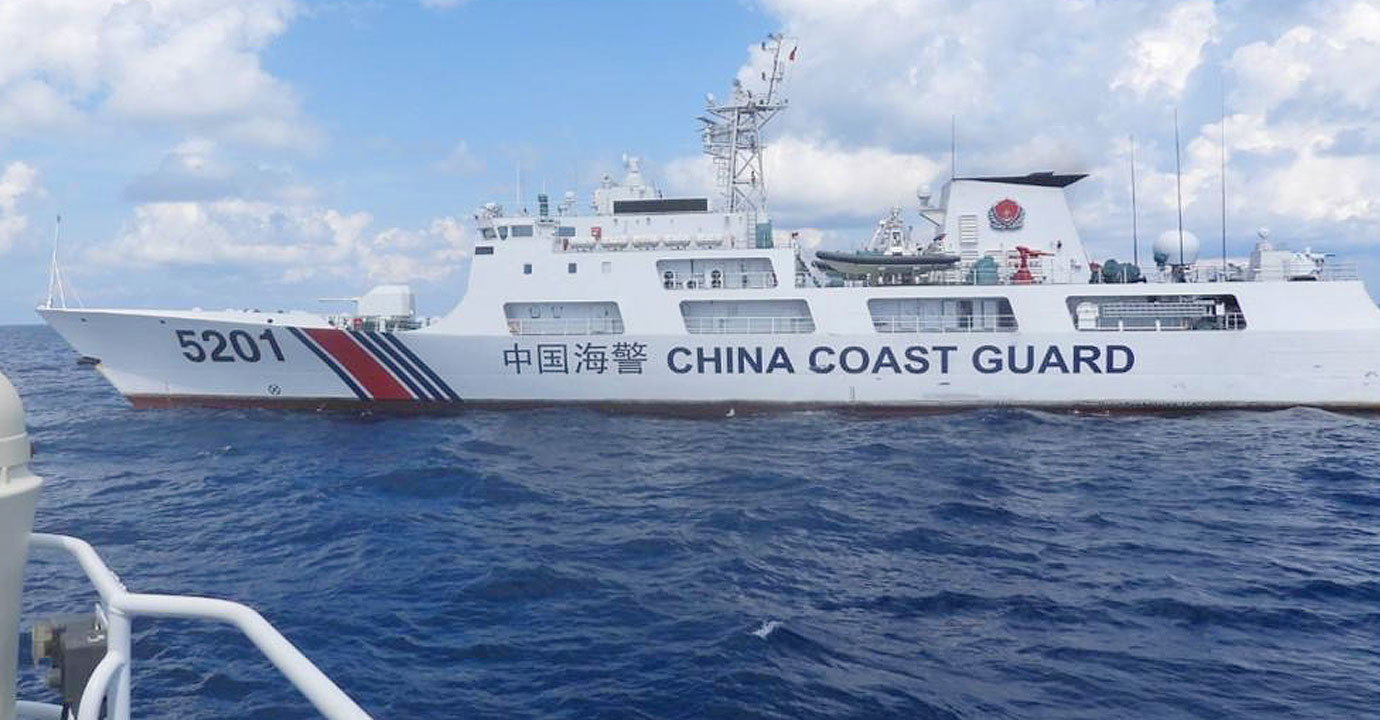 By Kyle Aristophere T. Atienza, Reporter
THE PHILIPPINES will hold its first-ever three-way maritime exercises with the United States and Japan off the waters of Mariveles, Bataan this week.
During the drills on June 1 to 7, the Philippine Coast Guard will deploy BRP Melchora Aquino, BRP Gabriela Silang, BRP Boracay and a 44-meter multi-role response vessel, it said in a statement.
The US Coast Guard will deploy a  418-foot Legend-class cutter, while Japan's Coast Guard will send an Akitsushima-class patrol vessel, it added.
The Philippine Coast Guard (PCG) said the trilateral maritime exercise seeks to strengthen interoperability through communication exercises, maneuvering drills, photo exercises, maritime law enforcement training, search-and-rescue and passing exercises.
Participating coast guard personnel will demonstrate a scenario involving a suspected vessel involved in piracy, it said.
The joint law enforcement team from the three coast guards will carry out a boarding inspection followed by a search-and-rescue operation.
"The US Coast Guard and Japan Coast Guard have been assisting us in our human resource development program, particularly in law enforcement training," Philippine Coast Guard Vice Admiral Rolando Punzalan Jr. said in the statement. "This is a good opportunity to thank and show them what our personnel learned from their programs."
He said the weeklong exercise would also involve a sporting event to strengthen the three coast guards' camaraderie, a special interest exchange for women in maritime law enforcement and an expert exchange for the Philippine Coast Guard personnel's professional development.
PCG spokesman Armand Balilo said the trilateral exercises have nothing to do with China's aggression in Philippine-claimed territories in the South China Sea.
"This is search and rescue and law enforcement. It has nothing to do with the West Philippine Sea," he told reporters, referring to areas of the sea within the Philippines' exclusive economic zone.
Japanese news outlet Japan Times reported earlier this year a tripartite security agreement between the Philippines, US and Japan had been agreed in principle during President Ferdinand R. Marcos, Jr.'s visit to Tokyo in February.
The Philippine leader said it is "part of an ongoing process that we are undertaking to make more solid partnerships and alliances that we are beginning to put together in our area."
The US and Japan have backed the Philippines in its sea dispute with China, whose increased assertiveness in the South China Sea has worsened tensions.
The US and Philippines were also looking forward to a three-way security partnership with Australia.
A four-way security dialogue among the US, Japan, Australia and India and the so-called Group of Seven (G7) supported Mr. Marcos "on his position to adhere to the international rules-based order and maintain peace and stability in the region," the Presidential Communications Office said in a statement on May 26, citing a May 20 letter of Japanese Ambassador to the Philippines Kazuhiko Koshikawa.
The leaders underscored their commitment to strengthen coordination with regional partners, including the Association of Southeast Asian Nations (ASEAN), to maintain a free and open Indo-Pacific region, the palace said.
G7 countries include Canada, France, Germany, Italy, Japan, the United Kingdom and US.
Mr. Koshikawa said the G7 leaders have stressed that China's expansive claims in the South China Sea have no legal basis, opposing its "militarization in the region."
"Significantly, the leaders reiterated the legally binding arbitral tribunal award rendered on July 12, 2016 as a significant milestone as a basis for peaceful [resolution] of disputes between the parties," according to his letter.
"Furthermore, they affirmed the importance of peace and stability across the Taiwan Strait, and agreed to foster resilience to economic coercion."
During the four-way meeting, Japan's Foreign Ministry said Prime Minister Fumio Kishida had expressed serious concerns about attempts to change the status quo by force or coercion in the Indo-Pacific, including the East and South China Seas, the presidential palace said.