Home
The Nation
Senator asks DTI to help BPO workers keep up with AI evolution 
Senator asks DTI to help BPO workers keep up with AI evolution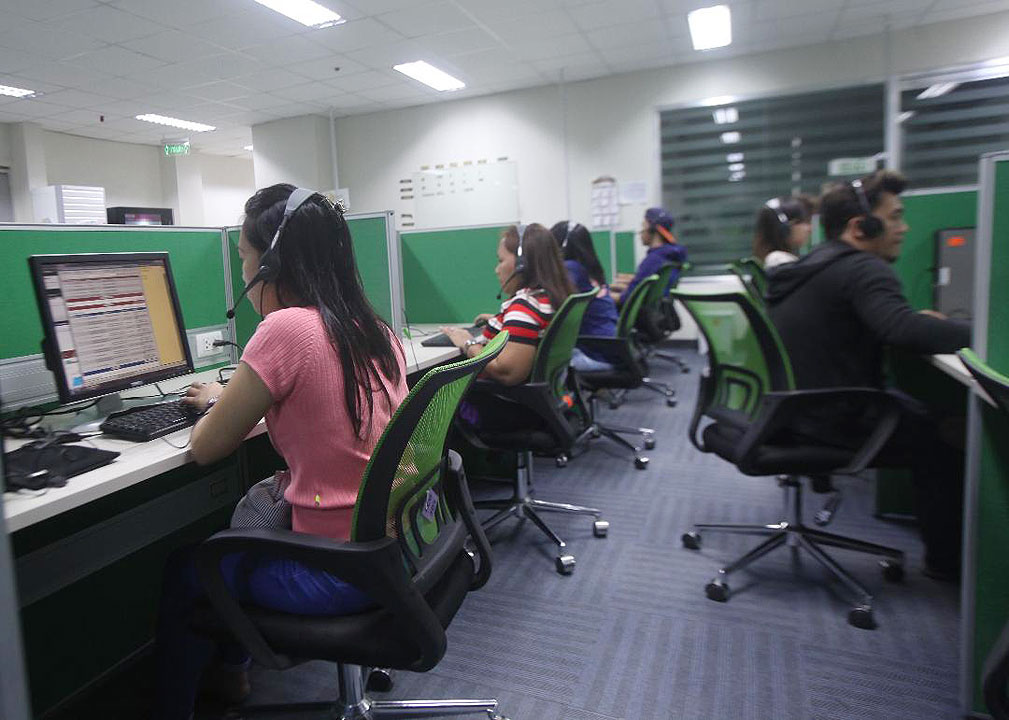 A SENATOR has asked the Department of Trade and Industry (DTI) to take measures that will help business process outsourcing (BPO) workers keep pace with rapid advancements in artificial intelligence (AI), which threaten the role of human resources in the industry.    
"If this industry gets into trouble, then dollars become scarce, they become more expensive, and the peso devalues," Senator Ana Theresia "Risa" N. Hontiveros-Baraquel said in a statement on Tuesday.   
"A pathway to entry into the middle class will also disappear," she added.   
The senator cited US-based technology research firm Gartner, which said that call centers could save up to $80 billion (P4.36 trillion) if humans are replaced by AI by 2026.  
"This will have a big impact on our BPO industry, on our economy, so the agency should be ready for this possibility right now," she said, noting that the sector is one of the biggest income sources of the country, generating about $30 billion (P1.63 trillion) annually.  
She called on Trade and Industry Secretary Alfredo "Fred" E. Pascual to work closely with academic institutions and BPO companies to provide "a continuing education pathway for workers."  
"In that way, workers will always know what sets of skills will enable them to work alongside these intelligent machines, instead of being replaced by them." 
The senator also said that the Trade department "should constantly highlight the particular care and attention that Filipino workers offer, a kind of service and human connection that no chatbot can ever provide."   
GODIGITAL PILIPINAS
Meanwhile, President Ferdinand R. Marcos, Jr. 's advisors from the private sector launched a pro-digitalization campaign that aims to ensure that the benefits of technological advancements will be inclusive.  
On Tuesday, the Private Sector Advisory Council's (PSAC) group that focuses on digital infrastructure convened the GoDigital Pilipinas movement, which has "the vision of empowering Filipino citizens through technology, for a connected and inclusive society." 
"The campaign heeds the call of the government to address the risk of a digital divide by promoting digital literacy and building a sustainable digital ecosystem, ensuring that in a world of rapid digitalization, no Filipino is left behind," the PSAC said in a press release.  
It said the movement was officially launched Jan. 30, following the National Economic and Development Authority (NEDA) forum on the country's development plan for 2023 to 2028. 
Mr. Marcos backed the movement during the NEDA forum, saying it advocates "digitalization initiatives and nationwide digital upskilling of marginalized Filipinos in collaboration with the TESDA and the Inter-Agency Council on Philippine Digital Workforce."  
TESDA refers to the Technical Education and Skills Development Authority.  
The President has also vowed to digitalize the bureaucracy to make state services efficient and avoid corruption.  
"PSAC Digital Infrastructure is ready to support the nation's development blueprint and digitalization agenda through the GoDigital Pilipinas (GDP) movement," PSAC Digital Infrastructure Sector Lead and Union Bank of the Philippines Chief Technology Operations and Chief Transformation Officer Henry Aguda said in the press release.  
In a Jan. 12 meeting with Mr. Marcos, the PSAC Digital Infrastructure group cited a 2022 study conducted by the Asian Development Bank and LinkedIn that found that on average, employers required eight out of the last 10 candidates hired in the past year to possess basic digital literacy and skills, and four of the last 10 hires to possess advanced digital literacy and skills.   
"Among ASEAN countries, however, the Philippines lags behind in terms of basic information and communications technology (ICT) skills," PSAC said.  
"Through contextualized mentoring and training under the GoDigital movement, every Filipino can receive the basic digital skills education they deserve. With the insight of PSAC Digital Infrastructure and its partners, that education will assuredly be relevant and current to meet the demands of the economy." — Alyssa Nicole O. Tan and Kyle Aristophere T. Atienza