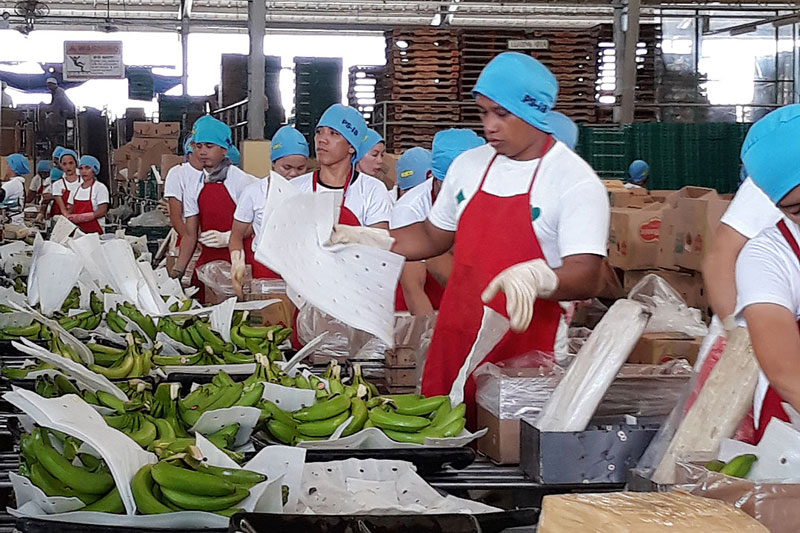 THE MINIMUM daily wage rate in five regions — Cordillera, Cagayan Valley, Central Luzon, Eastern Visayas, and Davao — increased starting this week, the second tranche of adjustments based on wage orders approved last year.  
In the Cordillera Administrative Region, the minimum wage is P400 effective Jan. 1 for all sectors and provinces, including Baguio City.   
This is based on Wage Order 21, approved on May 23 last year, which initially equalized the rate for the entire Cordillera to P380 per day starting June 14.   
Cordillera is composed of Abra, Apayao, Benguet, Ifugao, Kalinga and Mountain Province.  
Cagayan Valley's rates, based on Wage Order 2-21 are now P400 for agriculture sector workers and P420 for non-agriculture, including service and retail establishments employing up to 10 workers.   
Cagayan Valley or Region 2 is composed of Batanes, Cagayan, Isabela, Nueva Vizcaya, and Quirino.  
In Central Luzon, the minimum wage for retail and service sector workers, regardless of the establishment's manpower size, is P344. Other non-agriculture sector workers, regardless of manpower size, is P409.   
For the agriculture sector, the minimum rate for plantation workers is P394, and P382 for non-plantation employees.   
The Central Luzon or Region 3 wage board approved these rates in Wage Order No. RBIII-23 on May 30 last year.   
Region 3 covers Aurora, Bataan, Bulacan, Nueva Ecija, Pampanga, Tarlac and Zambales.  
In Eastern Visayas or Region 8, the following new rates took effect Jan. 2: P375 for non-agriculture sectors, including retail and service with more than 10 workers; and P345 for retail and service establishments with up to 10 workers, agriculture sector, and cottage and handicraft industries.   
These adjustments are based on the Eastern Visayas regional board's Wage Order VIII-22 approved on June 6 last year.    
The region is composed of Biliran, Eastern Samar, Northern Samar, Samar, Leyte, and Southern Leyte.  
For Davao or Region 11, rates are: P443 for industrial, commercial, retail and service companies with more than 10 workers; P428 for retail and service establishments with up to 10 workers; and P438 for the agriculture sector.   
Establishments with up to 10 workers are due to increase their employees' minimum daily wage to P443 by April 1, based on Wage Order XI-21 approved on May 31, 2022.   
Region 11 includes Davao Oriental, Davao Occidental, Davao de Oro, Davao del Norte, and Davao del Sur, which geographically includes the independent city of Davao.  
Minimum wage rates in the Philippines are set by region through tripartite boards composed of representatives from the workers sector, employers sector, and government.   
Every wage order approved by a Regional Tripartite Wages and Productivity Board is subject to a final concurrence by the secretary of the Department of Labor and Employment.  
The Philippines is divided into 17 regions. — MSJ