Home
The Nation
BCDA, PHL Army renew cooperation for New Clark City security 
BCDA, PHL Army renew cooperation for New Clark City security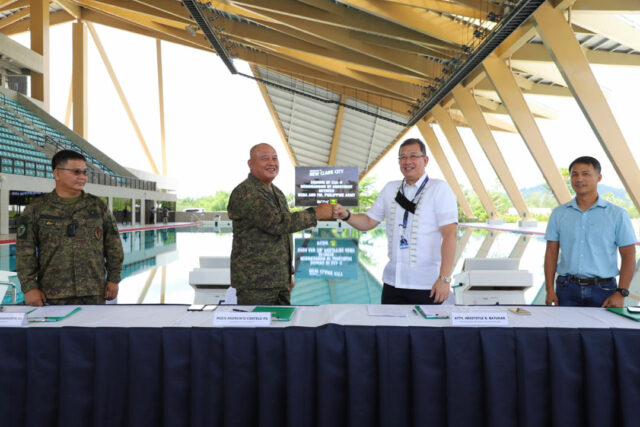 THE Bases Conversion and Development Authority (BCDA) and the Philippine Army-7th Infantry Division have renewed their partnership for the security of the New Clark City in Tarlac province.   
BCDA Chief Executive Officer Aristotle B. Batuhan and 7th Infantry Commanding General Andrew D. Costelo signed a memorandum of agreement on May 4 for the continued deployment of paramilitary troops to ensure security within the 9,450-hectare community that is under development.  
"The move paves the way for the unhampered development of the government's big-ticket projects and private investments in New Clark City, facilitating the inclusive growth of its communities and a business climate primed for continuous commercial activities," the BCDA said in a statement on Monday.   
"The New Clark City development requires a devoted, dedicated and exclusive group of personnel to be present in the property during the entire duration of the construction and development … BCDA believes that the presence of the AFP (Armed Forces of the Philippines) in the entire area of New Clark City will assure the deterrence of any potential and possible threats to its development," according to the agreement. — Revin Mikhael D. Ochave