Metro under Alert Level 1 on March 1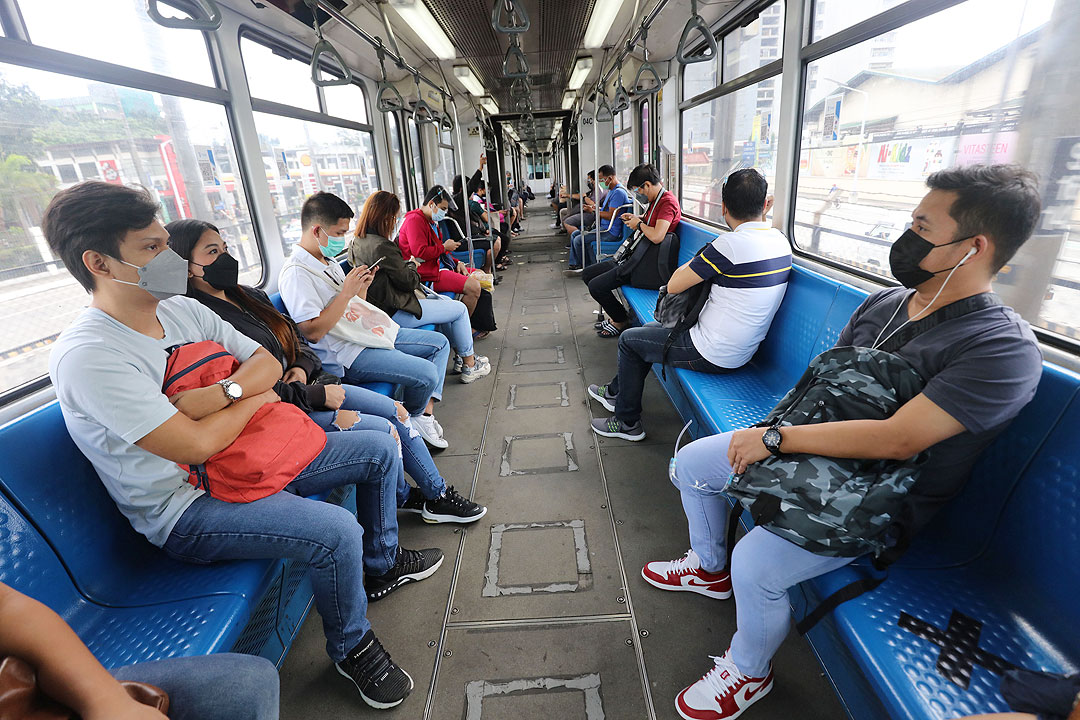 THE LOCKDOWN in Manila, the capital and nearby cities will be lowered to the most relaxed level starting March 1, as health authorities reported fewer than 2,000 coronavirus infections for the ninth day on Sunday.
An inter-agency task force also approved a plan to lower the alert to Level 1 in Metro Manila and 38 other areas, presidential spokesman Karlo Alexei B. Nograles said in a statement on Sunday.
Abra, Apayao, Baguio City and Kalinga, Dagupan City, Ilocos Norte, Ilocos Sur, La Union and Pangasinan, Batanes, Cagayan, Santiago City, Isabela and Quirino in northern Philippines will be also be placed under Alert Level 1 from March 1 to 15.
Angeles City, Aurora, Bataan, Bulacan, Olongapo City, Pampanga and Tarlac in Central Luzon and, Cavite and Laguna in Calabarzon, Marinduque, Puerto Princesa City and Romblon in Mimaropa, and Naga City and Catanduanes in the Bicol region will also be placed under the lowest virus alert.
Aklan, Bacolod City, Capiz, Guimaras, Siquijor and Biliran in central Philippine will likewise be under Level 1, Mr. Nograles said.
Also placed under the same alert level were Zamboanga City, Cagayan de Oro City, Camiguin, and Davao City in Mindanao.
Mr. Nograles said 18 areas in Luzon, 17 areas in the Visayas, and more than 30 areas in Mindanao would be placed under Alert Level 2 from March 1 to 15.
The Department of Health (DoH) posted 1,038 infections on Sunday, bringing the total to 3.66 million.
The death toll hit 56,401 after 51 more patients died, while recoveries rose by 1,999 to 3.55 million, it said in a bulletin. It added that 5% of 25,313 samples from Feb. 25 tested positive for coronavirus disease 2019 (COVID-19).
Of 52,961 active cases, 556 did not show symptoms, 47,910 were mild, 2,780 were moderate, 1,417 were severe and 298 were critical.
DoH said 98% of new cases occurred on Feb. 14 to 27. The top regions with cases in the past two weeks were Metro Manila with 227, Western Visayas with 129 and Calabarzon with 104 infections. It added that 18% of new deaths occurred in February and 4% in January.
Nine duplicates were removed from the tally, three of which were recoveries and one was tagged as a death, while 44 recoveries were relisted as deaths. One laboratory failed to submit data on Feb. 25.
It was still unclear whether the coronavirus has become endemic in the Philippines, Philippine College of Physicians President Maricar Limpin told ABS-CBN Teleradyo.
"We do not know because we still have to see," she said, noting that under an endemic phase, deaths should be falling.
"In other countries, we see that the moment they relax restrictions, the number of cases increase," she said in Filipino. "We've seen that many still die from COVID-19 in other countries."
Ms. Limpin said the government should carefully ease restrictions. "It's better for us to be careful to ensure that the economy can reopen continuously."
Authorities earlier said the government was preparing for a transition to an endemic phase.
Meanwhile, OCTA Research Group fellow Fredegusto P. David separately told TeleRadyo daily infections in the Philippines could fall to fewer than 1,000 this week.
He said daily deaths remained high. "It's not as low as what we would hope considering that we still report a little over 1,000 new cases per day."
The Philippines has experienced four waves of COVID-19 since 2020. It reported the highest single-day tally on Jan. 15 at 30,004. — Kyle Aristophere T. Atienza