Philippines at low risk from COVID-19, says health chief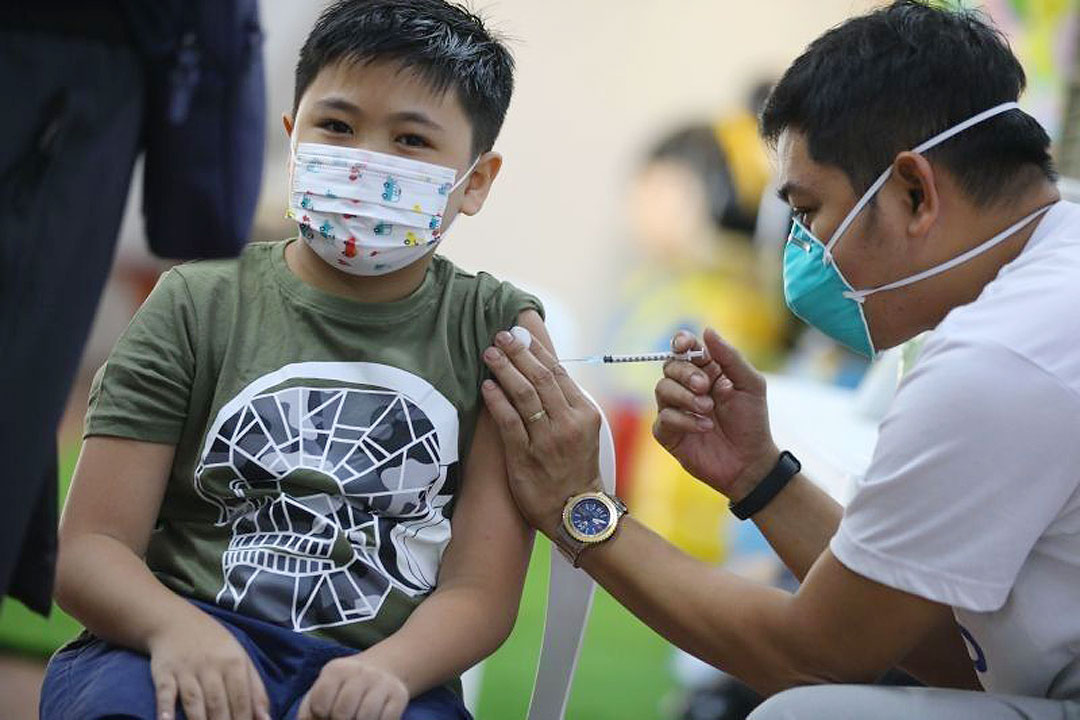 THE PHILIPPINES is now at low risk from the coronavirus, health authorities said on Tuesday, after the heavily mutated Omicron variant triggered a surge in infections last month.
Metro Manila and 12 other regions are also now at low risk, Health Secretary Francisco T. Duque III told a taped Cabinet meeting on Monday night. The Davao region, Cordillera Administrative Region, Western Visayas and Soccsksargen were at moderate risk, he added.
The healthcare use rates in the Philippines and most regions were low, he said. The intensive care unit rate in the Davao region was moderate.
Metro Manila and other areas will remain under Alert Level 2 until the end of February.
Mr. Duque separately told CNN Philippines the capital region would likely be under Alert Level 1 in the first week of March depending on businesses' compliance with the government's safety seal certification program.
"The safety seal program will have to be assessed this coming Thursday and see how the establishments, both public and private sector, are complying with it," he said.
The Department of Health (DoH) posted 2,010 new coronavirus infections on Tuesday — the lowest daily tally this year — bringing the total to 3.64 million. 
The death toll reached 55,146 after 52 more patients died, while recoveries rose by 6,293 to 3.51 million, it said in a bulletin.
The agency said 10.4% of 20,084 samples on Feb. 13 tested positive for coronavirus disease 2019 (COVID-19), still above the 5% threshold set by the World Health Organization (WHO).
Of 72,305 active cases, 1,498 did not show symptoms, 66,093 were mild, 2,961 were moderate, 1,441 were severe and 312 were critical.
DoH said 78% of new cases occurred on Feb. 2 to 15. The top regions with cases in the past two weeks were Metro Manila with 238, Calabarzon with 183 and Western Visayas with 159 infections. It added that 56% of new deaths occurred in February and 44% in January. 
It said 12 duplicates had been removed from the tally, nine of which were recoveries, while 34 recoveries were relisted as deaths. Five laboratories failed to submit data on Feb. 13.
"Average daily cases this week is 56% lower than cases last week," Health Undersecretary Maria Rosario S. Vergeire told a televised news briefing. Infections in many regions were declining.
The capital region is expected to control the transmission of coronavirus disease 2019 (COVID-19) by March 1, OCTA Research Group fellow Fredegusto P. David told another televised news briefing.
He said the positivity rate in the metro was 6.8%, closer to the 5% WHO threshold.
The government is scrambling to vaccinate more people as it reopens the national economy.
The country had fully vaccinated 61.63 million people as of Feb 14., while 61.23 million have received their first dose, Cabinet Secretary Karlo Alexei B. Nograles said. The government has injected 9.16 million booster shots.
He said the government's pandemic response would be turned over to President Rodrigo R. Duterte's successor. — K.A.T. Atienza