PHL has enough calamity response laws — solons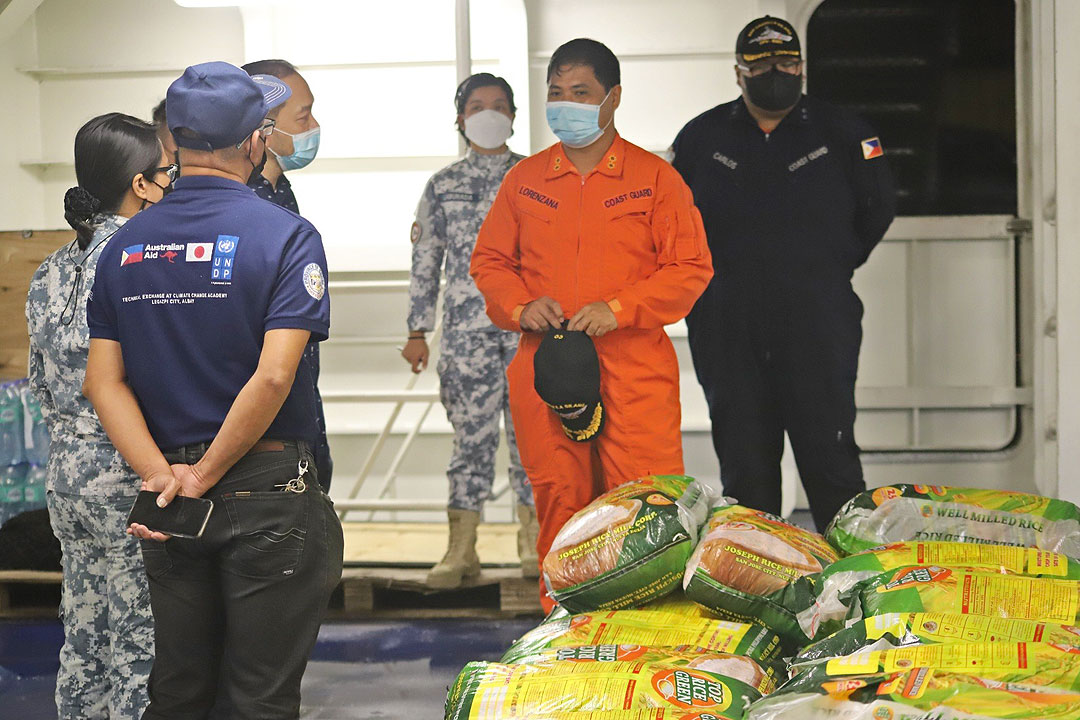 EXISTING Philippine laws are sufficient for the implementation of quick response measures during disaster situations, solons asserted on Tuesday after President Rodrigo R. Duterte said "stupid laws passed by Congress" restricted him from immediately declaring a state of calamity. 
"That law should be changed. And it behooves upon this Congress, if they want to, or the next President, may I advise: try to repeal the law," Mr. Duterte said in a taped public address and meeting with Cabinet members aired late Monday.
Under Republic Act 10121, or the Philippine Disaster Risk Reduction and Management Act of 2010, a state of calamity may be declared by the President upon the recommendation of the national council — or NDRRMC — based on a damage and needs assessment.
In 2011, then President Benigno S.C. Aquino, Jr. declared a national state of calamity on Dec. 20 in the aftermath of typhoon Sendong (international name: Washi), which affected Central Visayas and four regions in Mindanao. The late president made a similar national declaration in Nov. 2013 after super typhoon Yolanda (international name: Haiyan) battered mainly the central part of the Philippines, with Eastern Visayas suffering the biggest damage and death toll.
"(T)he declaration of a State of National Calamity will hasten the rescue, recovery, relief, and rehabilitation efforts of the government and the private sector, including any international humanitarian assistance," reads part of the proclamation for typhoon Yolanda.
Mr. Duterte on Dec. 22 declared six regions — Western Visayas, Central Visayas, Eastern Visayas, Mimaropa (Mindoro, Marinduque, Romblon, Palawan), Northern Mindanao and Caraga — under a state of calamity.
Senate President Vicente C. Sotto III said the President does not even have to declare a state of calamity to prompt emergency operations.
"They should refer to RA 8185," he told BusinessWorld, referring to an amendment to the Local Government Code that gives local councils the authority to proclaim a localized state of calamity and tap emergency funds.
"Why wait for the President when you are empowered to do so?," said Mr. Sotto  who was one of the primary authors of the law.
Senator Francis N. Tolentino, who chairs the Senate local government committee, said the passage of a proposed law creating a new department on disaster management led by a Cabinet-level secretary, which will replace the NDRRMC, will further improve response measures by streamlining the bureaucracy.
It "will facilitate and speed up relief, recovery, and rehabilitation efforts as it will simplify the command structure and eliminate existing overlapping bureaucratic functions!" said Mr. Tolentino, who filed the proposal in 2019 under Senate Bill 211.
A counterpart measure in the House of Representatives was approved on final reading last Sept. 20 under House Bill No. 59589. The bill has been transmitted to the Senate and is currently pending at the committee on national defense.
Senator Emmanuel "Manny" D. Pacquiao, a presidential aspirant in the May 2022 elections, said establishing a new department is not enough and Congress should create a "super-agency" that will handle both disaster management and "long-term strategies on how to deal with climate change."
Bayan Muna Party-list Rep. Rep Eufemia C. Cullamat, for her part, said the problem is not in legislation but the Duterte administration's implementation.
"President Duterte should stop making excuses for his incompetent administration and just admit that they were unprepared as usual in dealing with calamities," she said in a Viber message to reporters.
She disagreed with the President's proposal to remove the assessment criteria for a state of calamity declaration.
"What President Duterte is suggesting is a perfect recipe for corrupt and despotic government officials to take advantage of."
IMPACT UPDATE
As of Dec. 28, reported deaths from typhoon Odette stood at 397, up from 389 the previous day, based on the NDRRMC's running count.
There were also 83 persons reported missing and 1,147 injured, while over 500,000 are displaced with more than 50% of them staying in evacuation centers.
Agricultural damage, meanwhile, has risen to P6 billion, according to the Department of Agriculture (DA).
This covers 288,677 hectares of land and an estimated production loss of 118,426 metric tons (MT), affecting over 68,991 farmers and fisherfolk.
"Looking at the losses by commodity, the fisheries sector has been hit hardest, followed by rice and coconut," Agriculture Secretary William D. Dar said in a taped meeting with the Cabinet aired on Tuesday.
At the time of the briefing, losses in the fisheries sector amounted to P1.8 billion, followed by rice and coconut at P1.7 billion and P1.5 billion, respectively. Rice losses had since increased to P1.9 billion, based on the DA's latest report.
"If you look at the total production loss of rice this year to date, we have lost almost 700,000 MT, and this is 3.4% of the 20.3 million MT target this year," Mr. Dar said.
Agricultural damage was reported in the six regions under a state of calamity, along with Calabarzon (Cavite, Laguna, Batangas, Rizal, Quezon), Bicol, Zamboanga Peninsula, Northern Mindanao, Davao, and Soccsksargen (South Cotabato, Cotabato, Sultan Kudarat, Sarangani, General Santos City).
Prior to the typhoon, the DA employed various impact-mitigation measures to soften the blow from the calamity, the secretary said.
"We advised farmers and fisherfolk to harvest matured produce and along this area, we have saved about P665 million. We also had the prepositioning of seeds for rice, corn, high-value crops, drugs and biologics for livestock and poultry," he said.
The DA will be providing at least P2.9 billion worth of assistance to affected agri-workers. This includes P1 billion for the rehabilitation of storm-hit areas, P500 million worth of rice, corn, and vegetable seeds.
"We have ongoing distribution of the indemnification to affected farmers. The PCIC (Philippine Crop Insurance, Corp.) has P828 million to pay almost P12,000 on average per farmer. We can pay almost 69,000 farmers," Mr. Dar said.
Other DA initiatives include debris management and provision of planting materials, the facilitation of insurance and loan programs, and the repair of fishing boats. — Marifi S. Jara, Alyssa Nicole O. Tan, Jaspearl Emerald G. Tan, and Luisa Maria Jacinta C. Jocson