Home
The Nation
Bohol gov't gives legal help to investors of unregistered 'Repa' entity 
Bohol gov't gives legal help to investors of unregistered 'Repa' entity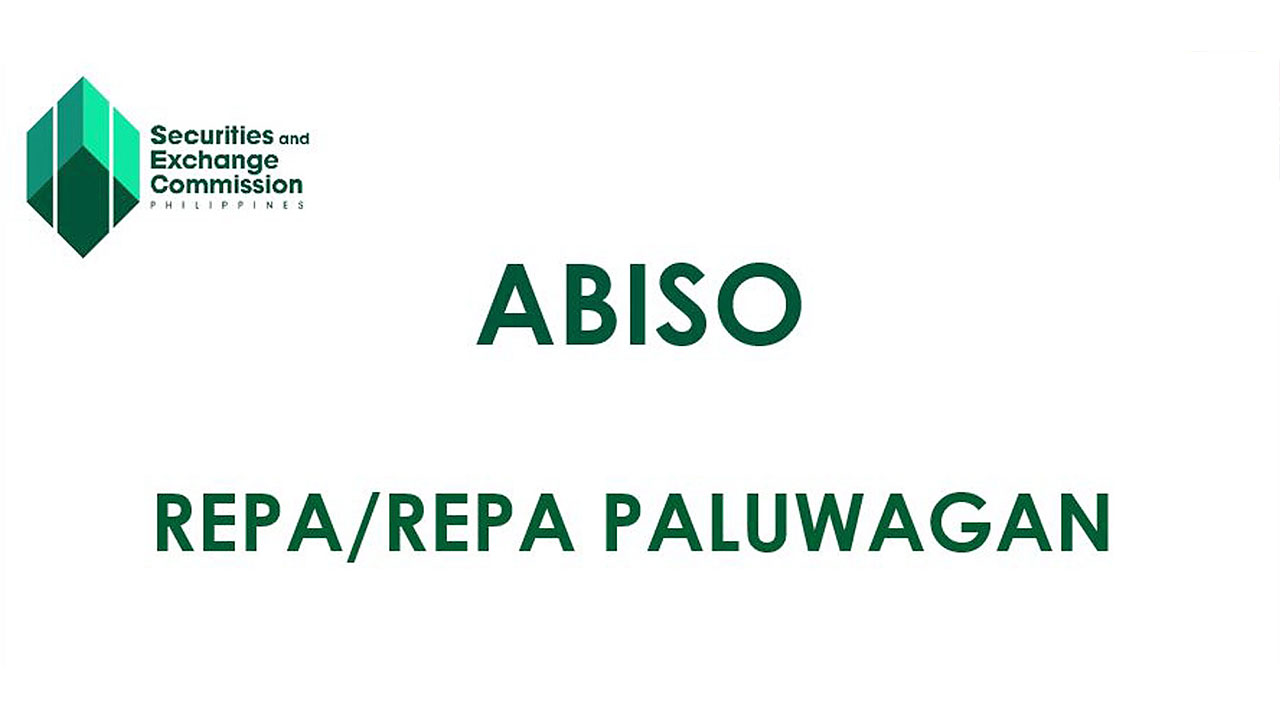 THE SECURITIES and Exchange Commission (SEC) has declared another entity, known as Repa or Repa Paluwagan, which is collecting money from the public with a promise of high interest as unregistered and no authority to solicit investments.   
REPA, based on reports submitted to the SEC, operates in Bohol, Davao, Bukidnon and Cebu.   
The Bohol provincial government has organized a venue to provide free legal assistance to those who were duped into shelling out money without returns, which has reached at least P451 million as of Oct. 13.   
In a report posted on its official Facebook page, the provincial government said 152 people have so far sought help, and 26 "administrators" of REPA who may face charges have been identified.  
"We encourage all who wish to clear their names to come forward to help us shed more light on the situation and to bring those who are guilty to justice," it said.  
The SEC said these REPA administrators and "'sellers' communicate with their victim-buyers thru contacting them via Facebook, Messenger or other chat groups and personal transactions and offering them 'limited slots' for investment packages" with a "40% interest rate of return in just a short period of time of two weeks." 
"The operations of this entity is a 'Ponzi Scheme' which is defined as an 
investment fraud that involves the payment of purported returns to existing 
investors from funds contributed by the new investors," SEC said.  
"The Ponzi scheme will collapse or result in a total breakdown and the new investors at the bottom of the pyramid will not receive their returns anymore." — MSJ