Home
The Nation
PAREX will be more of a problem than a solution, warns urban...
PAREX will be more of a problem than a solution, warns urban planning expert
The Pasig River Expressway (PAREX), San Miguel Corporation's (SMC) P95-billion, six-lane elevated expressway project that will run along the banks of the Pasig River, continues to get flak for the environmental and systemic issues it will bring once built.
Based on the concept of induced demand, which states that more roads lead to more traffic, the PAREX will not actually ease congestion in Metro Manila unless efforts are refocused towards better public transport, said urban planner Paulo G. Alcazaren in a televised interview.
This is one of many issues he and environmental groups have pointed out about the project, from compromising the waterway's functional integrity as a floodway and creating air pollution in that corridor, to potentially affecting heritage structures and sites along the expressway's proposed 19-kilometer length.
Greenpeace Philippines, Move As One Coalition, AltMobility PH, Renacimiento Manila, and Youth Strike 4 Climate Philippines are some of the many groups that banded together and made a petition on Tuesday for the government to halt the project.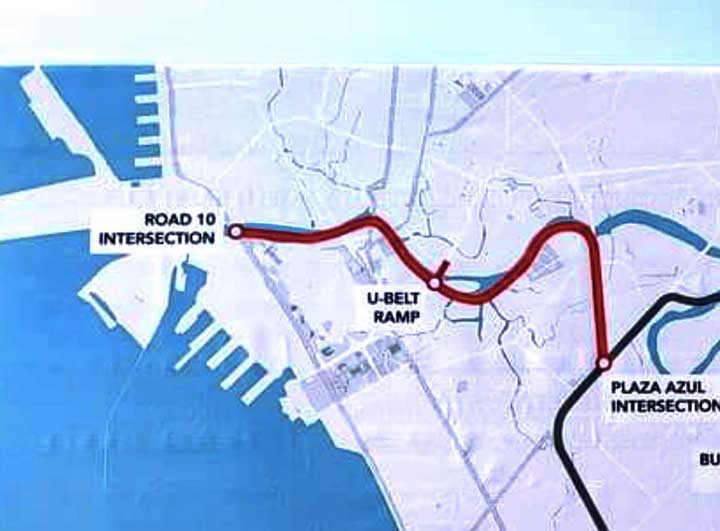 LIPSTICK ON A PIG
SMC issued a statement that same day clarifying that there are ongoing discussions with Felino A. Palafox, Jr., architect-urban planner and founder of Palafox Associates, for a potential consulting agreement.
Both parties have said that they have a "vision for a sustainable, inclusive, green, hybrid infrastructure that will benefit both people and the environment."
Mr. Alcazaren dismissed this, saying that the green vision had only come to light after backlash on social media, not having been thought out well: "They're saying the six lanes will now incorporate a BRT (bus rapid transit) lane and bike and pedestrian lanes, but the problem is, these skyways are tens of meters above [the ground]. To connect a pedestrian system from the banks of the river and connect the river on both sides, one would have to go on several flights and the equivalent of about five stories to get up there."
Aside from intermodal connectivity not working, the beautification aspect would also not mitigate the heavy environmental cost of microplastics, rubber, and oil that will seep into the river and of the expressway blocking out sunlight that may affect marine life.
"[The beautification efforts are] like lipstick on a pig. It's a fickle idea," he added.
TRANSPORT, NOT ROADS
Though PAREX won't cover the Pasig River's full, 25-kilometer length, Mr. Alcazaren voiced concerns that the six-lane highway will compromise the river's width, including on- and off-ramps that will eventually be extensions of traffic as well.
For examples of other similar projects abroad, he mentioned the Cheonggyecheon expressway in Seoul, which was torn down by the South Korean government in 2003 so that the river could revert back to its original, unpolluted state.
"In dozens of cities worldwide they're tearing down these skyways because these elevated expressways have been found as the ones that, in the course of certain cities, do not help in alleviating traffic congestion," he said.
The proposed project is an elevated expressway that will run from Radial Road 10 in Manila to Circumferential Road 6, or the future South East Metro Manila Expressway, in Taguig. It aims to link the north, south, east, and west corridors of the capital.
"Short-term decongestion will happen as you open more roads, but induced demand will bring it back — more flow, more traffic, like hydraulics in a plumbing system," explained Mr. Alcazaren, on why comprehensive mass transport is the solution and not roads.
"The more pipes you put in, the more water will look for those pipes and [they] will eventually fill up again." — Bronte H. Lacsamana