Home
The Nation
Congress passes proposed law increasing penalties for perjury  
Congress passes proposed law increasing penalties for perjury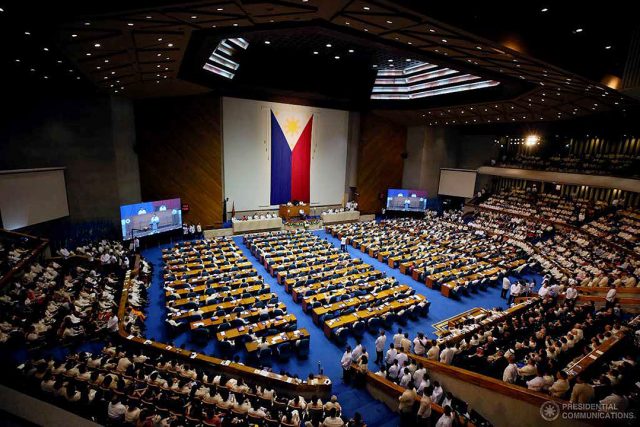 A MEASURE that will impose higher penalties for perjury, both within or outside a legal court and with harsher sanctions for public officials, has been approved by Congress.   
The Senate ratified on Monday the bicameral conference committee report on the disagreeing provisions within the Senate and House versions of the bill, which will amend the country's Revised Penal Code. 
"The penalties we proposed are already sufficient to ensure that the intention of our bill is achieved. With the higher penalties, the crime would no longer be covered by the Probation Law," Senator Richard J. Gordon, Sr. said in a statement.  
"We also made sure that we do not give a harsher penalty outside of the court so that we won't end up imposing harsher penalties outside of judicial proceedings," said Mr. Gordon, chair of the Senate Committee on Justice and Human Rights.  
Under Article 183 of the existing Penal Code, the penalty for perjury is imprisonment of four months and a day to six months, or six months and a day to two years and four months.   
Under the proposed revision, perjury will become punishable with imprisonment from six years and a day to eight years, and up to eight years and a day to 10 years.  
For public workers and officials found guilty of perjury, the penalty would be payment of a fine not more than P1 million and absolute disqualification from holding any appointive or elective position in government.  
"The higher penalties would be sufficient to deter the commission of perjury and create a culture of truth telling. Thieves and liars are siblings, and if you are in the government, the punishment is larger," said Mr. Gordon in mixed English and Filipino.  
The proposals are contained in Senate Bill 1354 and House Bill 8268. — Alyssa Nicole O. Tan