Home
The Nation
Prosecutors, auditors to be deployed in corruption-prone agencies
Prosecutors, auditors to be deployed in corruption-prone agencies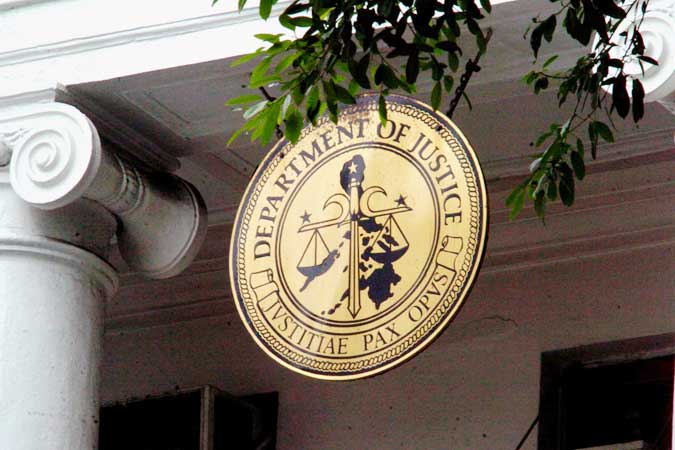 PROSECUTORS and auditors will soon be designated as resident ombudsmen in government agencies prone to corruption, the Department of Justice (DoJ) said.
Justice Secretary Menardo I. Guevarra told reporters in a group message on Tuesday that they are expecting to sign next week the formal agreement with the Office of the Ombudsman and the Commission on Audit (CoA) for the deployment.
The DoJ-led Task Force Against Corruption "will exert greater efforts to help the President in his anti-corruption drive in the remaining months of his administration," Mr. Guevarra said.
"With the cooperation and support of the (Ombudsman), we shall soon deploy DoJ prosecutors and CoA auditors as resident ombudsmen in various graft-prone agencies of the government," he said.
Mr. Guevarra also said he agrees with President Rodrigo R. Duterte's statement during his last State of the Nation Address on Monday that corruption is nearly impossible to eradicate.
"There is not a single country in the world where corruption in one form or another does not exist," Mr. Guevarra said, "the challenge is to create a framework where corruption will be difficult to thrive, such as adopting electronic transactions, reducing red tape, streamlining legal processes, and imposing stiffer penalties."
As of June 30, the TFAC reported that local governments and the Department of Public Works and Highways were the subject of most corruption complaints they received in the first half of the year.
Other agencies with complaints include the Land Registration Authority, Department of Environment and Natural Resources, Bureau of Customs, and various government-owned and controlled corporations. — Bianca Angelica D. Añago