'Sara for President' movement endorsed by palace spokesman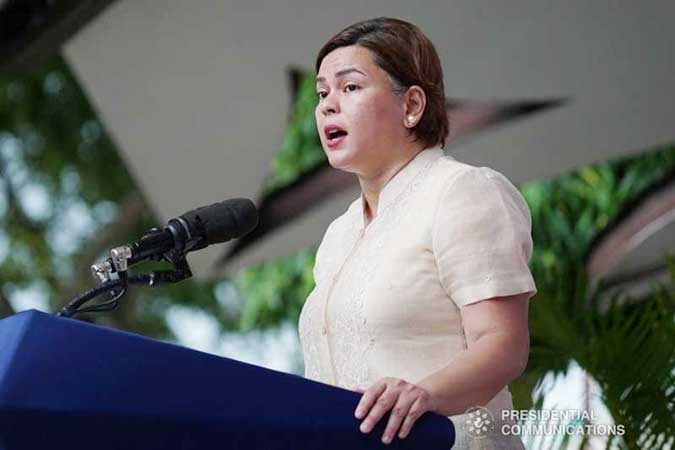 PRESIDENT Rodrigo R. Duterte's spokesman on Thursday endorsed a movement seeking to persuade his daughter to run for President next year.
"I support the Run Sara Run movement," presidential spokesman Herminio L. Roque, Jr. told a televised news briefing after attending a meeting of local officials in Bulacan where they urged Davao City Mayor Sara Duterte-Carpio to run.
"But I respect that the decision will have to be made by Mayor Sara herself."
Mr. Roque, who earlier asked the opposition to stop politicking amid a coronavirus pandemic, added: "I've added my voice to the voices of many who believe that she should be the next president of the country."
The Palace spokesman on Wednesday said he would only run for a national position next year if Ms. Carpio decides to run for President.
He also said he would support a possible bid by Senator Lawrence T. Go for the presidency, with Mr. Duterte as his running mate, if Ms. Carpio rejects the calls of her supporters.
Ms. Carpio is among those being considered by the President to become the ruling party's standard bearer in the 2022 elections, Mr. Roque said last week.
Mr. Duterte on Tuesday night claimed to have discouraged his daughter from running for the post.
Also included on the list of Mr. Duterte's presidential bets are former Senator Ferdinand R. Marcos, Jr., Manila Mayor Francisco M. Domagoso, Senators Christopher Lawrence T. Go and boxing champion Senator Emmanuel "Manny" D. Pacquiao, Mr. Roque said. — Kyle Aristophere T. Atienza