BPO sector pushes for inclusion in vaccination priority list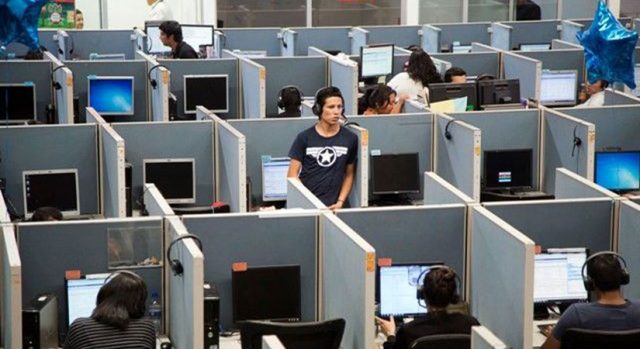 WORKERS in business processing outsourcing (BPO) companies, which are among the sectors allowed to continue operating even during strict lockdowns, called on the government to include them in the priority groups for coronavirus vaccination.
In a statement on Monday, the BPO Industry Employees Network (BIEN) said they are concerned over their non-inclusion in the A4 vaccination priority group, which includes workers who are considered as "economic frontliners."
BIEN President Mylene Cabalona said in a statement, "The BPO industry remained operational, from the onset of the pandemic until now at the height of another surge of infection. Workers have been braving the risks of the health crisis and rendering continuous service to support our clients as well as contribute to the economy."
She said the non-inclusion of the 1.3 million BPO workers in the upper tier of the vaccination program is a "blatant" disregard to the services the industry, which generated $26.3 billion last year, a slight contraction from the previous year due to the pandemic.
"We appeal to the Department of Health and the IATF-EID to duly recognize BPO workers as economic front liners and therefore essential workers, by including us in the A4 priority group," she said.
JUDICIARY
Meanwhile, the Supreme Court (SC) has launched an online registration platform for members of the judiciary who are in the A4 vaccination priority list.
"All judges and court personnel of the first and second level courts who wish to be inoculated under Priority Group A4 of the Judiciary should submit their names and other personal information no later than 22 April 2021 to the Office of the Court Administrator," the high court said.
SC Chief Public Information Officer Brian Keith F. Hosaka said "around 30,000… permanent, coterminous, and casual employees of the Judiciary" are eligible to receive the vaccine. — Gillian M. Cortez and Bianca Angelica D. Añago