PSE index drops as investors wait for fresh leads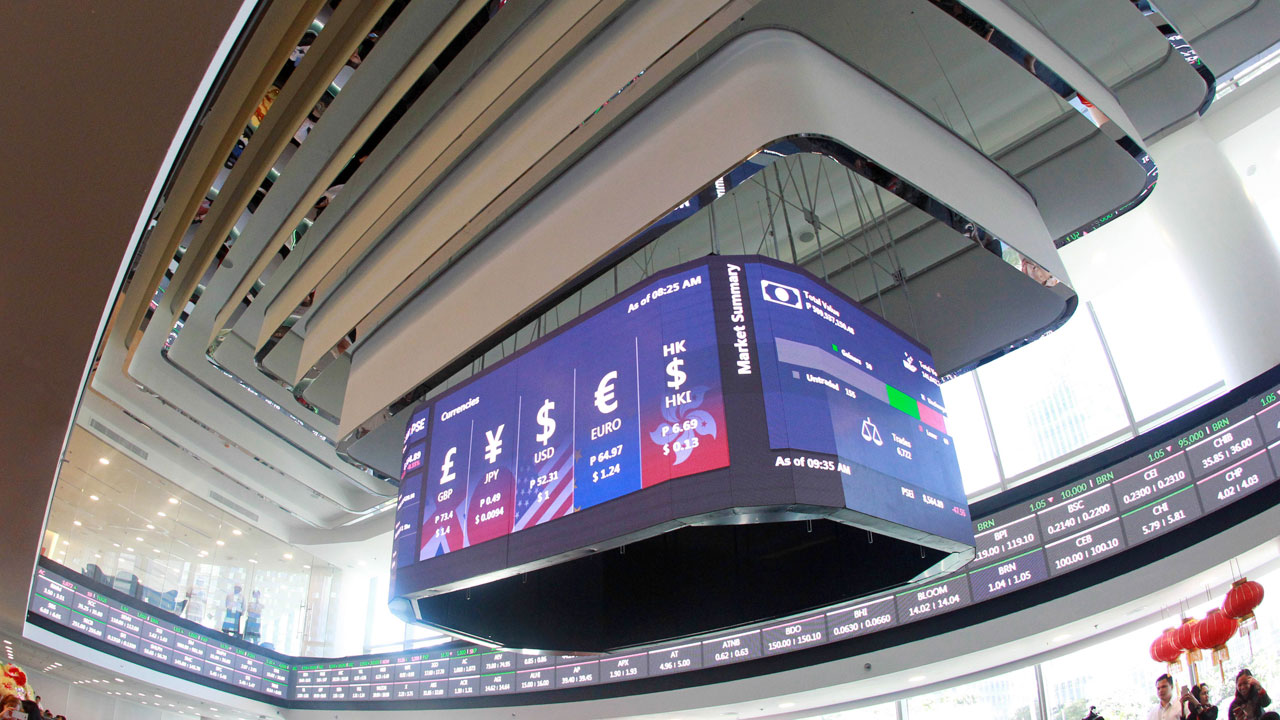 LOCAL EQUITIES declined on Thursday as investors stayed on the sidelines amid a lack of leads and before the US Federal Reserve's policy meeting next week.
The benchmark Philippine Stock Exchange index (PSEi) fell by 25.34 points or 0.38% to end at 6,539.36 on Thursday, while the broader all shares index went down by 10.94 points or 0.31% to close at 3,484.71.
"The index closed at 6,539.36, holding above the 6,500 level. Investors are still on the sidelines awaiting the Fed decision next week," Mercantile Securities Corp. Head Trader Jeff Radley C. See said in a Viber message.
"We think that the index will be dry moving forward until we see some positive news globally," Mr. See added.
The Fed will meet to review policy on June 13-14.
The US central bank last month raised its benchmark rates by 25 basis points (bps), bringing its target interest rate to the 5%-5.25% range.
It has hiked borrowing costs by 500 bps since March 2022.
Regina Capital Development Corp. Head of Sales Luis A. Limlingan likewise said in a Viber message that investors stayed on the sidelines as they await the release of economic data here and in the United States. These include reports on weekly US jobless claims and wholesale inventories, as well as Philippine labor and trade data.
"The local bourse slipped by 25.34 points to 6,539.36 due to lack of catalysts. Investors, both at home and overseas, were still digesting recent economic data while waiting for fresh leads to move the market," Philstocks Financial, Inc. Research Analyst Claire T. Alviar said in a Viber message.
"On the economic data front, the decline in the Philippines' gross international reserves weighed on sentiment as well. Many investors were on the sidelines," Ms. Alviar added.
Value turnover fell to P3.86 billion on Thursday with 626.14 million shares changing hands from the P4.14 billion with 801.79 million issues traded on Wednesday.
The country's gross international reserves slid by 0.5% to $101.3 billion from April. Year on year, the reserves declined by 2.3%, the Bangko Sentral ng Pilipinas reported on Wednesday.
All sectoral indices fell on Thursday. Property dropped by 17.98 points or 0.66% to 2,685.08; mining and oil slid by 55.89 points or 0.55% to 10,068.34; holding firms declined by 24.70 points or 0.37% to 6,520.26; financials went down by 5.41 points or 0.29% to 1,828.35; industrials shed 25.16 points or 0.27% to close at 9,286.84; and services decreased by 2.52 points or 0.16% to 1,538.25.
Decliners outnumbered advancers, 105 versus 69, while 51 names closed unchanged.
Net foreign selling stood at P416.92 million on Thursday versus the P155.14 million in net buying seen on Wednesday. — A.H. Halili