Stocks dip ahead of next mobility classification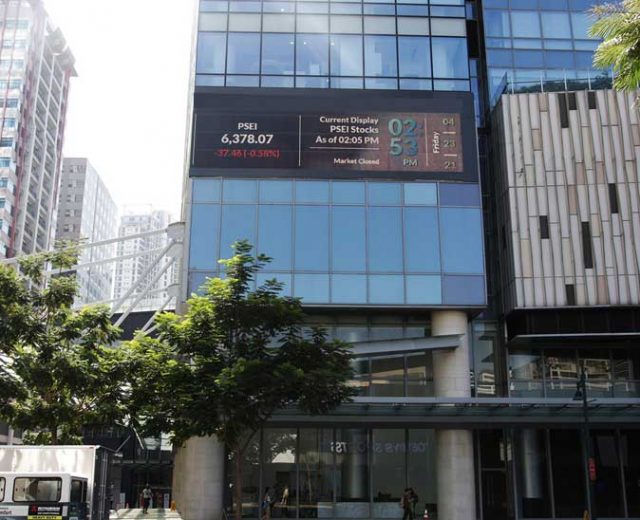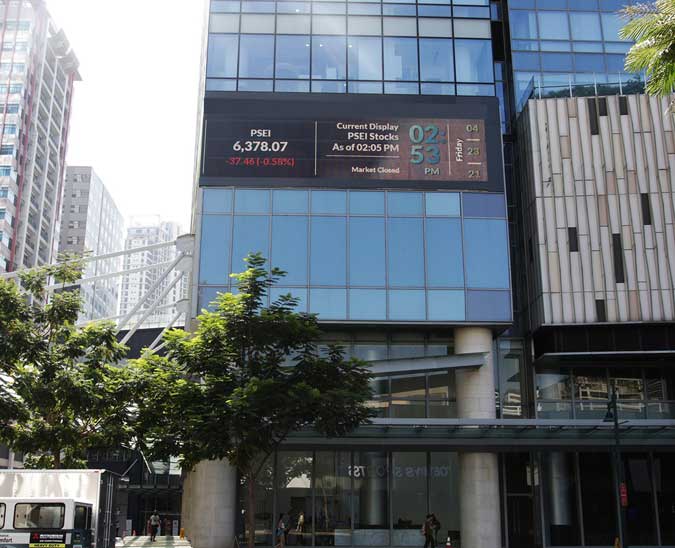 Philippine shares retreated on Friday as investors chose to stay on the sidelines as they await the government's decision on the next quarantine classification.
The 30-member Philippine Stock Exchange index (PSEi) slipped 21.55 points or 0.29% to end at 7,251.97, while the broader all shares index skidded 5.41 points or 0.14% to close at 3,856.08 on the last trading day of the week.
"The local bourse declined as investors booked gains on the last trading day of the week while waiting for the government's announcement of the quarantine measures for February," Philstocks Financial, Inc. Senior Research and Engagement Officer Claire T. Alviar said in a Viber message.
The government is set to announce over the weekend the country's new alert level, which signals the allowed mobility for age groups and activities for establishments.
The market is expected to move sideways in the coming days if the government will extend the current restrictions while investors wait for further catalysts, Ms. Alviar added.
She also noted that the value turnover has improved compared with the average of P5.60 billion this month.
Value turnover rose to P8.01 billion with 1.23 billion issues traded on Friday, from P6.25 billion with 1.66 billion shares switching hands the previous trading day.
Regina Capital Development Corp. Head of Sales Luis A. Limlingan said investors also weighed the US Federal Reserve's stance on raising interest rates against the latest gross domestic product (GDP) data of the country and the US.
The local economy grew by of 5.6% last year, beating projections and the government's revised target of 5% to 5.5%, while the US economy rose 5.7% in 2021.
On Thursday, the US central bank indicated it is likely to increase rates in March, while affirming its plan to stop bond purchases that month before launching a significant reduction in its asset holdings, Reuters reported.
"Internationally, market participants may still be digesting the latest US Federal Reserve monetary policy decision," Timson Securities, Inc. Trader Darren Blaine T. Pangan said in a Viber message.
US stocks retreated after the US Fed's hawkish move. The Dow Jones Industrial Average was down 0.02%; the S&P 500 lost 0.54%; and the Nasdaq Composite fell 1.4%; while the MSCI world equity index, which tracks shares in 45 nations, fell 0.94%, Reuters reported.
Back home, sectoral indices were mixed. Financials gained 52.59 points or 3.18% at 1,694.89, and industrials climbed 109.22 points or 1.03% to close at 10,616.98.
On the other hand, property declined 54.2 points or 1.70% to 3,126.00; services dropped 27.51 points or 1.38% to 1,952.96; holding firms lost 68.21 points or 0.95% to 7,063.07; and mining and oil slipped 18.66 points or 0.18% to end at 10,189.02.
Decliners beat advancers, 109 against 76, while 57 names closed unchanged.
Foreigners turned buyers with P688.70 million, a reversal from the P676.14 million in net selling recorded on Thursday.
Mr. Pangan pegged the PSEi's support to remain at the 6,940 level, while 7,450 may be considered the closest resistance area for the index. — Marielle C. Lucenio