PHL shares rise on hopes of eased mobility curbs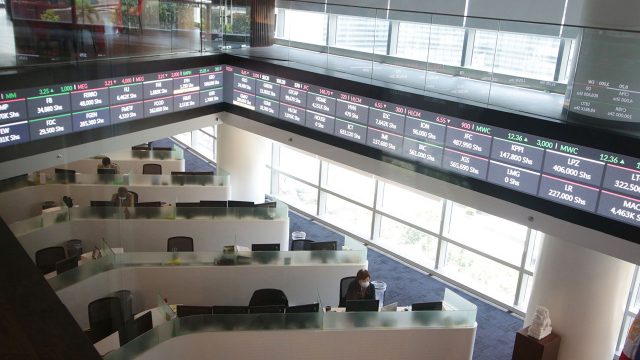 SHARES bounced back on Tuesday amid hopes of eased quarantine restrictions following the continued decline in coronavirus disease 2019 (COVID-19) cases in Metro Manila.
The benchmark Philippine Stock Exchange index (PSEi) inched up 35.57 points or 0.49% to close at 7,288.21 on Tuesday, while the broader all shares index advanced 16.97 points or 0.44% to 3,864.48.
Regina Capital Development Corp. Head of Sales Luis A. Limlingan said in a Viber message that investors are hoping for an easing in mobility restrictions in Metro Manila.
"With the National Capital Region's (NCR) risk classification being downgraded and COVID-19 reproduction number down to 0.91 as confirmed by OCTA Research group, the investor sentiment improved, inspiring them to go on bargain hunting with the market closing in positive territory," Diversified Securities, Inc. Equity Trader Aniceto K. Pangan said in a text message.
The Philippines and Metro Manila's COVID-19 risk classification has been downgraded to high risk from critical risk, the Health department said on Tuesday.
In a televised meeting between President Rodrigo R. Duterte and his Cabinet members on Monday night, Health chief Francisco T. Duque III said the infection growth rate across the country between Jan. 11 to Jan. 24 declined to 176% from 3,361%.
Meanwhile, in Metro Manila, the growth rate fell to 65% from 7,225%.
Mr. Duque said the capital region is ready for a more relaxed Alert Level 2 by next month amid decreasing COVID-19 cases and high vaccination rates.
"The lowering of risk classifications has overpowered local investors' concerns on the upcoming US Federal Reserve monetary policy meeting," Timson Securities, Inc. Trader Darren Blaine T. Pangan said in a Viber message.
The Fed, which had announced plans to begin paring back unprecedented stimulus, is set to update its policy trajectory at the close of its two-day meeting. Concerns that the central bank could tighten too quickly added to investor nerves, Reuters reported.
Most sectoral indices advanced on Tuesday except for mining and oil, which dropped 101.81 points or 0.97% to 10,300.44; and financials, which slipped 0.32 points or 0.02% to end at 1,637.49.
On the other hand, industrials gained 106.28 points or 1.02% to 10,488.05; services climbed 14.29 points or 0.72% to 1,976.23; property added 20.07 points or 0.63% to 3,197.87; and holding firms increased 22.43 points or 0.31% to 7,163.76.
Value turnover rose to P6.28 billion with 1.26 billion shares switching hands on Tuesday from the P6.05 billion with 1.96 billion issues traded the previous day.
Decliners beat advancers, 96 against 82, while 52 names closed unchanged.
Diversified Securities' Mr. Pangan put the PSEi's support at 7,200 and resistance at 7,400. — MCL with Reuters