PSEi slips as coronavirus cases continue to rise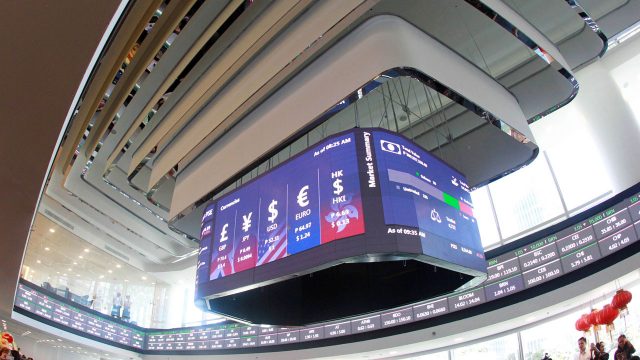 STOCKS ended lower on Thursday after trading stayed in the red for most of the session on concerns over rising coronavirus cases despite decreased selling following the central bank's hints of continued accommodative policy.
The 30-member Philippine Stock Exchange index (PSEi) lost 5.88 points or 0.08% to end at 7,085.52, while the broader all shares index dropped 16.59 points or 0.43% to close at 3,777.58 on Thursday.
"The sell-down has eased given the Bangko Sentral ng Pilipinas (BSP) governor's assurance of continued monetary support for the domestic economy amid high Omicron risks and even with the earlier-than-expected US Federal Reserve taper," First Metro Investment Corp. Head of Research Cristina S. Ulang said in a Viber message.
BSP Governor Benjamin E. Diokno said in a press conference on Tuesday that the central bank's priority is the sustainability of recovery and preventing the long-term scarring of the pandemic to the economy.
"We chose to kept patient hand. Exit strategies will depend on liquidity and credit dynamics, financial sector risks, public health, and evolving global developments, and potential spillovers," he said.
"[Local] stocks weakened as fueled likely by the highly transmissible coronavirus disease 2019 (COVID-19) Omicron variant. Daily case count in the capital is seen to reach a record high this Thursday as positivity rate leaped to 45%," Papa Securities Corp. Equities Strategist Manny P. Cruz said in a Viber message.
The Health Department on Thursday reported 17,220 additional COVID-19 cases. There were also 29 more confirmed Omicron infections.
Mr. Cruz added that Thursday's value turnover also remained light at P5.21 billion with 771.81 million issues traded. This was lower than the P6.94 billion with 973.94 million shares that switched hands on Wednesday.
Regina Capital Development Corp. Head of Sales Luis A. Limlingan said other investors also considered the minutes from the US central bank's latest policy meeting.
The minutes from the Fed's Dec. 14-15 policy meeting offered more details on the central bank's shift last month toward a tighter monetary policy to curb inflation, Reuters reported. Policy makers earlier said that the US labor market was "very tight."
All sectoral indices fell except for holding firms, which climbed 63.38 points or 0.92% to 6,911.01.
Meanwhile, services retreated by 27.06 points or 1.36% to 1,955.79; mining and oil declined 99.69 points or 1.01% to 9,689.78; industrials dropped 93.78 points or 0.90% to 10,219.67; financials gave up 11.25 points or 0.70% to 1,588.60; and property lost 1.35 points or 0.04% to end at 3,123.59.
Decliners beat advancers, 114 against 57, while 59 names closed unchanged.
Foreigners turned sellers with P103.55 million in net outflows versus the P276.15 million in net purchases seen on Wednesday. — M.C. Lucenio with Reuters