Kacific  CEO Christian Patouraux met with President Ferdinand R. Marcos, Jr. in Malacañang to discuss the future of digital connectivity in the Philippines. Kacific executives and senior Government officials explored potential collaborative opportunities. Discussions covered how the Philippines could leverage the Kacific's future second satellite Kacific2 to support enhanced connectivity and cyber security across the country.
Currently, Kacific's geostationary satellite, Kacific1, delivers powerful spot beams, covering the entire Philippines and neighboring regions. Notably, Kacific1 has achieved this milestone through strategic partnerships with over 164 distributors, 19 ISP partners, and the Department of Information and Communications Technology (DICT) in the Philippines. By successfully connecting over 2,000 businesses in the Philippines, Kacific1 has been a catalyst for economic growth and global market access.
Looking ahead, with the planned commissioning of Kacific2 in 2027, the available capacity will significantly expand, enabling Kacific to reach more communities, businesses, and homes throughout the archipelago, especially in rural and remote areas where traditional internet infrastructure poses challenges in deployment and maintenance. Aiming to enhance broadband services even further, Kacific2 will incorporate the latest software-defined technologies. These advanced capabilities will enable efficient frequency reuse and targeted coverage, catering to areas that require higher capacity and address the ever-changing demands of customers.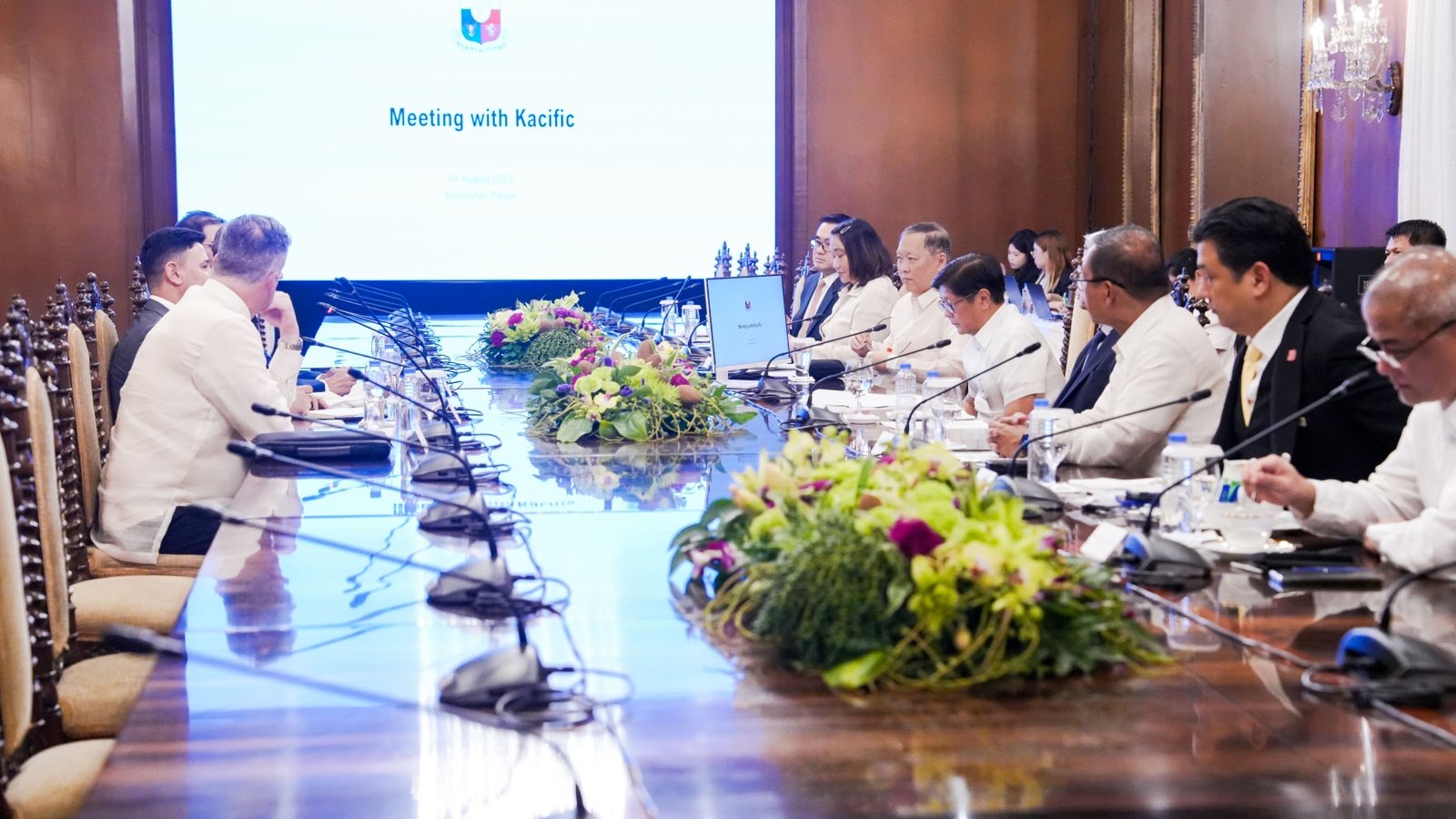 President Marcos emphasized the importance of building the country's long-term digital capacity, ensuring the strong and equal participation of the Philippines in an increasingly digital world. This vision informed partnership conversations: "We have to keep up. We are always looking for additional capability when it comes to all these communications, especially with the problems of cybersecurity," President Marcos said. "It's the capability that the Philippines really needs… so yes, let's set it up," he added.
Accompanying senior officials who participated in the high-level discussions about this ground-breaking initiative included Information and Communications Secretary Ivan John Uy, Science and Technology Secretary Renato U. Solidum Jr., the Secretary of the Department of Trade and Industry, Alfredo E. Pascual, NDC General Manager Antonilo DC Mauricio, the Director General of Philsa, Dr. Joel Joseph S. Marciano Jr., and Presidential Adviser for Investment and Economic Affairs, Frederick Go.
Numerous partnership opportunities were explored, including a closer collaboration with the Philippines Department of Trade and Industry (DTI) and a continued partnership with the Department of Information and Communication (DICT) and the Department of Science and Technology (DOST), both of which recognize the potential for advancing existing connectivity targets together. "The broadband services offered by Kacific2 could enable government-to-government communications from specific central offices to remote constituents and also support the existing government initiatives that promote better Internet connectivity such as the Free Wi-Fi For All Program, the National Broadband Program, and the eGOV PH super app," said Cheloy Garafil, Press Secretary of the Presidential Communications Office.
The benefits of the partnership to the Philippines are clear and substantial. Both parties recognize the economic and social benefits that would arise from the collaboration. Information and Communications Technology Secretary Ivan John E. Uy said additional bandwidth from Kacific2 would "help the economy through the propagation of the digital economy."
"We are proud to be able to help the government of the Philippines achieve its goal of building long-term digital capacity," said Mr. Patouraux, "and we are honoured to be partnering with this in an endeavour that will positively impact the lives of many millions of Filipinos."
---
Spotlight is BusinessWorld's sponsored section that allows advertisers to amplify their brand and connect with BusinessWorld's audience by enabling them to publish their stories directly on the BusinessWorld website. For more information, send an email to online@bworldonline.com.
Join us on Viber at https://bit.ly/3hv6bLA to get more updates and subscribe to BusinessWorld's titles and get exclusive content through www.bworld-x.com.