Slide in bank lending softens to 2% drop in June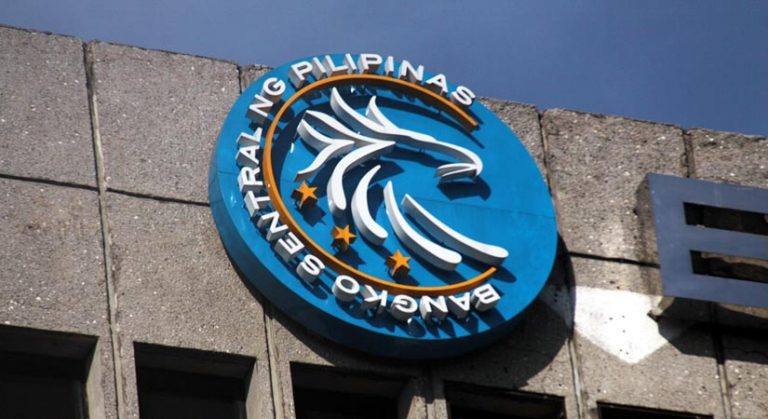 Bank lending continued to decline for a seventh straight month in June, though the rate of decline was arrested somewhat as demand picked up with the further reopening of the economy, the central bank said. 
Outstanding loans issued by big banks fell 2% year-on-year to P9.095 trillion in June, according to preliminary data released by the Bangko Sentral ng Pilipinas (BSP) Friday.    
The decline in lending was 4% a month earlier. 
Including reverse repurchase agreements, outstanding loans declined 0.8% in June, against the 1.8% fall a month prior.  
Rizal Commercial Banking Corp. Chief Economist Michael L. Ricafort said the leveling off of the decline was due to the economy's gradual reopening. 
Metro Manila and nearby provinces were placed under a two-week lockdown between March and April. Restrictions have been gradually eased and Metro Manila was restored to the looser quarantine setting of general community quarantine beginning May 15. 
Colegio de San Juan de Letran Graduate School Dean Emmanuel J. Lopez said the continued decline in bank lending indicates weak confidence in the economy's prospects.  
"(Bank lending) is an offshoot of recession because people remain untrusting of the economy. As the economy resumes normal activity towards the last quarter of the year, we can expect the economy and bank lending to pick up, buoyed by the increased consumer spending which will stimulate investment spending and ultimately borrowing," Mr. Lopez said in an email. 
Bank lending feeds into the investment component of economic indicators. Capital formation in the first quarter declined 18.3%. 
In June, credit extended by big banks for production loans to industries such as the wholesale and retail trade and the repair of motor vehicles and motorcycles fell 6.2%, while loans to manufacturers continued to decline by 5.8%. 
Credit extended for real estate activities rose 4.8%, as did lending to the information and communication sector (9.1%), electricity, gas, steam, and air conditioning supply (2.2%), and transportation and storage (6.8%). 
Consumer loans fell 8.6%,  continuing their decline, which however was less severe than the 9.2% decline in May. Credit card lending fell 2.5%. Also in the negative were vehicle loans (minus 14.8%), and salary-based loans (minus 5.1%). 
M3 growth accelerates 
Meanwhile, the central bank said money supply, expressed as M3, increased 6.4% from a year earlier in June to P14.391 trillion, stepping up from the 4.7% growth rate in May. 
M3 rose 1% month-on-month. 
Domestic claims rose 5.3% year-on-year in June to P14.224 trillion. This was due mainly to the expansion in net claims on the central government, even as bank lending to the private sector remained weak, the central bank said.  
"Moving forward, the BSP shall continue to provide policy support to complement the National Government's ongoing initiatives to combat the effects of the COVID-19 pandemic on the economy," the central bank said. 
BSP Governor Benjamin E. Diokno has said policy interventions have  injected P2.2 trillion worth of liquidity into the financial system, which is equivalent to 12.1% of gross domestic product. 
The central bank in June maintained key policy rates at 2%, with officials saying an accommodative stance will remain necessary as credit activity remains tepid. 
The Monetary Board is scheduled to met on Aug. 12. — Luz Wendy T. Noble