Home
The Nation
SC ready for localized bar exams; reforms on coverage eyed
SC ready for localized bar exams; reforms on coverage eyed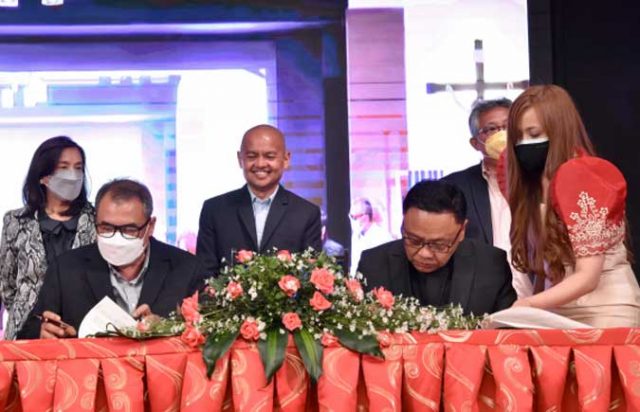 The Supreme Court (SC) is ready to hold bar examinations in local communities and to digitalize the submission of requirements, said Justice Marvic M.V.F. Leonen.
In his presentation during the signing of a contract with Saint Louis University (SLU) in Baguio City on Thursday to make it one of the testing centers for the 2020/2021 bar examinations, Mr. Leonen said the SC is "ready to conduct localized Bar Examinations, with students bringing their own devices into their own classrooms," according to the SC's news release on Friday.
"No longer will a Bar applicant have to go to Manila, (to) line up at the Office of the Bar Confidant," he added, stating that the high court will launch an online portal on July 15 where bar examination applicants can submit the necessary requirements and choose their preferred testing venue.
Mr. Leonen said the SC may have a total of 25 testing sites throughout the country as the high court is currently negotiating with several large schools to accommodate more bar examinees.
As of Thursday, 16 local testing centers have agreed to become testing sites for the bar examinations, Mr. Leonen said.
Aside from SLU Baguio, the other 15 who have signed the agreement are Ateneo de Manila University, Manila Adventist College, Saint Louis College – La Union, Saint Mary's University, Cagayan State University, De La Salle Lipa, University of Nueva Caceres, University of Saint La Salle – Bacolod, Central Philippine University, University of Cebu – Banilad, Mindanao State University – Iligan, Mindanao State University – General Santos City, Ateneo de Davao University, Xavier University – Cagayan de Oro, and Ateneo de Zamboanga University.
Meanwhile, Chief Justice Alexander G. Gesmundo said that the high court will look into revising the coverage of the bar examinations under Rule 138 of the Rules of Court, as the rules have not been looked into since they were promulgated in 1964.
He said that the coverage of the examination must be in sync with the courses currently offered by law schools.
"I would like the Court to continue looking at the course offerings of law schools along with the Revised Model Curriculum prepared by the Legal Education Board," Mr. Gesmundo said.
"Law courses have become varied; a lot of changes have happened in the field of law. And yet, we have not looked into these specific provisions of the Rules of Court," he added.
The 2020/2021 bar examinations are scheduled to be held on Nov. 7, 14, 21, and 28 of this year. — Bianca Angelica D. Añago