PSA finds 3 in 10 required time off due to illness, injury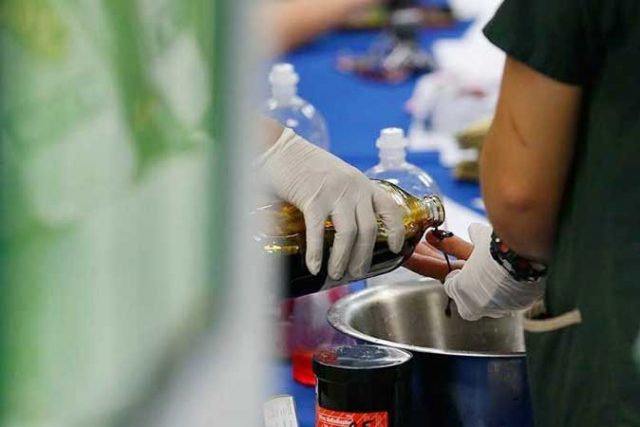 MORE THAN THREE in 10 workers and students fell sufficiently ill or suffered injury recently that required taking time off from school or work, or were otherwise hindered from performing daily activities, the Philippine Statistics Authority (PSA) said Thursday.
According to the PSA's 2020 Annual Poverty Indicators Survey (APIS), 34.6% of those five years and older who fell ill or sustained injuries took time off in the previous month. The survey was conducted in June.
The 2020 APIS included questions related to health status to help planners draft their public health programs.
Ten of the 17 regions returned above-average rates: Cagayan Valley (55.7%), Zamboanga Peninsula (49.7%), Eastern Visayas (47.3%), Bicol (45.3%), Mimaropa (44.5%), Central Visayas (41.6%), Northern Mindanao (40.6%), Davao (39.9%), Cordillera Administrative Region (36.6%), and Western Visayas (36.2%).
Below-average regions were the Bangsamoro Autonomous Region in Muslim Mindanao (21.5%), Caraga (22.3%), Ilocos (25.6%), Calabarzon (26.7%), the National Capital Region (31.6%), Soccsksargen (33.3%), and Central Luzon (33.9%).
Absences attributed to illness or injury were higher among rural residents (37.3%) compared with urban dwellers (31.5%). Males were more likely to require time off (38.1%) than females (31%).
Around 25.2% were absent for four to seven days during the month preceding the survey period. By duration, respondents saying they took two days off accounted for 20.3%, followed by three days (16.9%), 22-30 days 16.5%), one day (10.9%), 8-14 days (7.3%), and 15-21 days (2.9%).
Urban dwellers were most likely to require two days off (22.1%) and rural residents four to seven days 28.4%.
NUTRITION STATUS AMONG CHILDREN
The survey also included information on the number of family members aged up to five years that were weighed during the 12 months preceding the survey and the number of times they were weighed in government facilities, private clinics, hospitals, or in the family residence. The questions were included in support of Operation Timbang, the government's annual weighing program that looks to detect malnutrition in children.
About three in four (76.3%) children aged 0-5 years were weighed in the past 12 months preceding the survey period.
"The (pandemic) and the accompanying lockdowns may have contributed to these trends as Filipinos were forced into their homes to help stop the spread of the virus. The inability of many to secure a stable source of income has led to poor nutrition and thus poor health as well," ING Bank NV Senior Economist Nicholas Antonio T. Mapa said in an e-mail.
Mr. Mapa added the lack of access to income "may have also lowered the ability of households to secure medicine and vitamins, contributing to this trend."
He noted that the "eventual fallout from the lack of healthcare" during the period was a "likely contributing factor" to these indicators.
"(T)he lockdowns also prevented regular or routine checkups from taking place either due to restrictions or reluctance to see a doctor during lockdowns or quarantine," Mr. Mapa said.
UnionBank of the Philippines, Inc. Chief Economist Ruben Carlo O. Asuncion noted the urban-rural disparity in time taken off due to injury or illness.
"It highlights the difference between being ill in rural versus in urban areas. This shows greater availability of health services and support in urban areas compared to rural ones," Mr. Asuncion said in an e-mail.
Mr. Asuncion expects "better results" such as "shorter times of missing work or being sick" as the economy adjusts from the impact of the pandemic.  
The APIS is intended to provide non-income indicators related to poverty. The 2020 iteration of the survey had around 44,000 sample households. — Nadine Mae A. Bo