Peso weakens further ahead of Fed minutes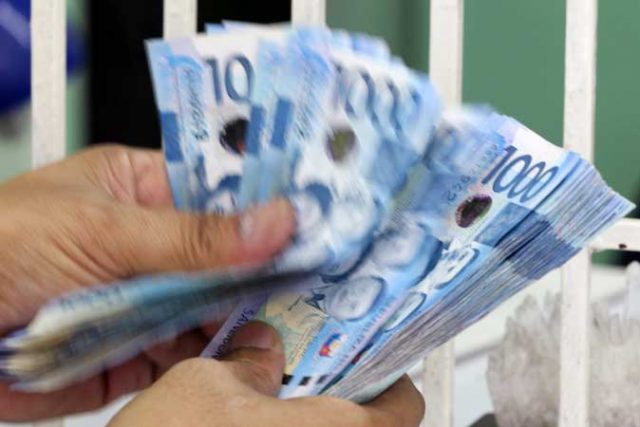 THE PESO weakened versus the greenback for the fourth straight day on Tuesday as the market expects hawkish signals from the US Federal Reserve and due to an impasse in talks among the world's largest oil producers.
The local unit closed at P49.50 per dollar on Tuesday, retreating by 26 centavos from its P49.24 finish on Monday, based on data from the Bankers Association of the Philippines.
Tuesday's close was the weakest in nearly a year or since July 16, 2020 when it finished trading at P49.535 per dollar, Rizal Commercial Banking Corp. Chief Economist Michael L. Ricafort said.
The peso opened Tuesday's session at P49.23 per dollar, which was also its strongest showing for the session. Meanwhile, its weakest showing was at its close of P49.50.
Dollars traded inched down to $1.068 billion on Tuesday from $1.073 billion on Monday.
The peso weakened on risk-off sentiment as investors await clearer signals from the Fed on its monetary policy, Mr. Ricafort said.
Minutes from the Fed's June 15-16 policy meeting are set to be released on Wednesday. The meeting saw more US central bank officials expecting the first rate hike to happen in 2023, sooner than its previous projection of 2024. Seven officials even believe increasing rates will start by 2022, Reuters reported.
Meanwhile, a trader attributed the peso's continued decline to concerns on higher inflation after the Organization of the Petroleum Exporting Countries and its allies (OPEC+) failed to reach an agreement on oil production.
International benchmark Brent crude oil was trading above $77 a barrel on Monday, or 1.2% higher in the session, as OPEC+ ministers called off oil output talks after clashing last week when the United Arab Emirates rejected a proposed eight-month extension to output curbs, meaning no deal to boost production has been agreed, Reuters reported.
Some OPEC+ sources said there would be no oil output increase in August, while others said a new meeting would take place in the coming days and they believed there will be a boost in August.
For Wednesday, Mr. Ricafort expects the local unit to move within the P49.35 to P49.55 band versus the dollar, while the trader gave a forecast range of P49.40 to P49.60. — L.W.T. Noble with Reuters