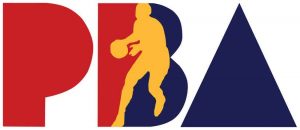 WHILE resumption of action in the Philippine Basketball Association is still to be determined, the league as an organization is steadily working to get back its operations further humming amid the coronavirus disease 2019 (COVID-19) pandemic.
In the last couple of weeks, the PBA, led by Commissioner Willie Marcial, has been crafting guidelines for its use under the "new normal" brought about by COVID-19.
Said guidelines are in accordance with the plans of the government, specifically that of the Inter-Agency Task Force on Emerging Infectious Diseases (IATF).
"Slowly the plans of the government moving forward are being made known and the PBA is looking at that and working around it," said Mr. Marcial.
The PBA decided to suspend the season on March 11, just three days after opening Season 45 as mitigating measures against the spread of the highly contagious COVID-19, including discouraging mass gatherings, were raised by the government in Luzon and other areas of the country.
The league was angling to reopen the proceedings in April but with conditions not permitting such, the PBA decided to move the reopening further back, reserving final decision on the fate of the season in August, hoping that by that time there will be a clearer picture on the COVID-19 situation in the country.
Recently, the IATF endorsed the Philippine Sports Institute's recommendations for the conduct of sports under the matrix entitled "Framework Tool for Reintroducing Sport in a COVID-19 Environment."
Under it certain non-contact sports and activities like walking, running, golf and tennis are already allowed but for sports like basketball and volleyball, their full conduct is still prohibited.
It, however, opened the possibility of eventually opening up things for said sports and others, provided certain conditions are met, including the lifting of any form of quarantine.
Mr. Marcial said it is something that they are hoping to happen so that the push to returning to normal gets to another plane.
"Under the GCQ (General Community Quarantine), gathering of small groups are allowed so maybe team workouts of four or five players per session can start," the commissioner said, underscoring the need to observe social distancing as well as proper sanitation and health protocols amid COVID-19.
A Modified Enhanced Community Quarantine is currently in effect in Metro Manila until May 31.
In the league office, meanwhile, employees last week were reportedly set to undergo COVID-19 testing to ensure their safety and welfare as well as those who would deal with them.
The PBA is aiming to resume normal league operations in the next two weeks. — Michael Angelo S. Murillo