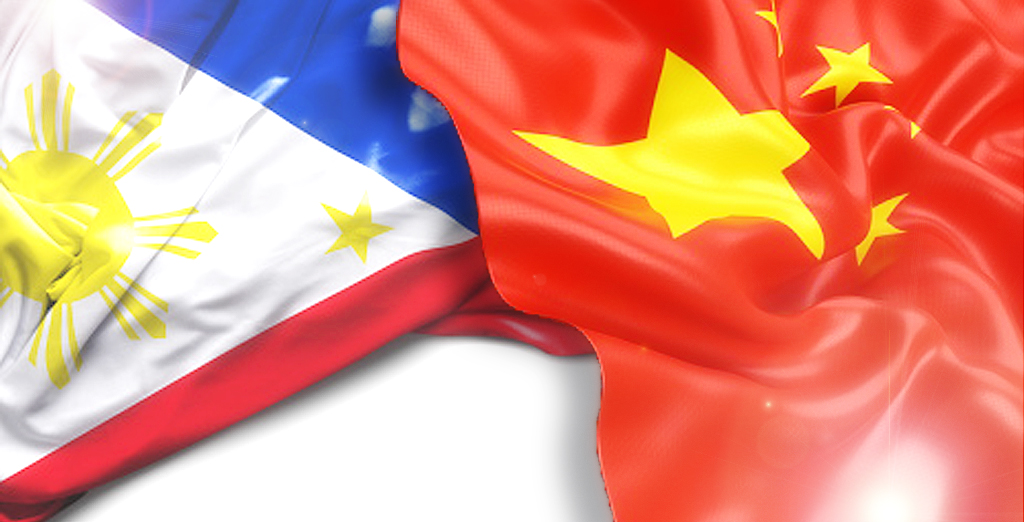 The interest in how President Ferdinand Marcos, Jr. will build on the gains made by his predecessor's recalibrated approach to China and how to move the relationship forward dominated public conversations and debates before and after the May 2022 national elections. In his first State of the Nation address on July 25, 2022, Marcos Jr. declared that the country will be pursuing an "independent foreign policy" and stated further that, "… the Philippines shall continue to be a friend to all [a]nd an enemy to none" and that "[w]e will be a good neighbor — always looking for ways to collaborate and cooperate with the end goal of mutually beneficial outcomes."
Analysts of Philippine politics and the territorial and maritime disputes on the South China seas weighed in on the president's statements. Are these policy pronouncements "enough for now" or are these "wanting in terms of specific policy directions"?
On Jan. 3-5 this year, Marcos Jr. went on a State Visit to China. In his departure statement, he described his visit as "opening a new chapter in our Comprehensive Strategic Cooperation with China." Upon his return, he announced that he signed with President Xi Jinping "14 government agreements that will broaden and deepen our ties in many vital important areas." He also mentioned investment plans and trade purchase intentions of various Chinese companies amounting to $22.8 billion and close to $2.1 billion, respectively.
Are these "pledges" enough for now or are these wanting in terms of specific policy directions? When it comes to managing its relations with China, is the Philippine government playing its cards right? Sans the exaggerated "noise" about the "gains" of the previous administration from a recalibrated approach to China, what is really the state of the relationship between the Philippines and China?
The Comprehensive Strategic Cooperation (CSC) was entered into by the Philippines and China through a joint statement on the occasion of President Xi's two-day state visit to Manila on Nov. 20-21, 2018. Under the CSC, 29 cooperation documents were signed ranging from trade, investment and economic cooperation, infrastructure, agriculture, finance, information and communications technology, education, and culture.
Darlene V. Estrada and Edcel John A. Ibarra (2021), both Foreign Affairs Research Specialists with the Center for International Relations and Strategic Studies of the Foreign Service Institute, described the CSC as an upgraded arrangement from the 2005 Strategic and Cooperative Relationship for Peace and Development (SCRPD). In their paper titled, "Don't Get the Wrong Impression: Revisiting the Philippines-China Relationship of Comprehensive Strategic Cooperation," both argued that "the CSC relationship still ranks relatively low among China's international partnerships" and that "the arrangement is unremarkable compared to China's other international partnerships."
Among the countries of the Association of Southeast Asian Nations (ASEAN), both noted that only the Philippines' relations with China are at the level of cooperation and not a formal (strategic) partnership. China has a Comprehensive Strategic Partnership of Cooperation with Cambodia (2010) and Vietnam (2008), a Comprehensive Strategic Partnership with Indonesia (2013) and Malaysia (2013), a Comprehensive Strategic Cooperative Partnership with Myanmar (2011) and Thailand (2012), a Comprehensive Strategic and Cooperative Partnership with Laos (2009), and an All-Round Cooperative Partnership Progressing with the Times with Singapore (2015) and a Strategic Cooperative Partnership with Brunei (2018).
China has established a vast network of partnerships, resulting in 24 types of partnerships around the globe since the end of the Cold War, and has since put it at the center of its foreign policy strategy. By the end of 2016, China had established partnerships with 78 countries and five regional organizations (Li and Wen, 2019). It is important therefore to consider the nature and scale of China's partnership network in understanding the implications of the CSC between the Philippines and China.
China's partnerships can be grouped into three broad categories with a decreasing level of cooperation between each dyadic countries: 1. comprehensive strategic partnership, 2. strategic partnership, and, 3. regular partnership. Li and Wen (2019) documented the main differences among the three categories based on China's former Premier Wen Jiabao's explanation in his keynote speech delivered in 2004 when visiting the European Union at Brussels.
"The term 'comprehensive' refers to cooperation in the economic, technological, cultural and political fields; the relationship is both bilateral and multilateral, meaning that the dyadic countries in a comprehensive partnership may also work together in dealing with multilateral issues; a comprehensive relationship is multi-layer as well, including both government-to-government cooperation and people-to-people diplomacy. The term 'strategic' means that cooperation between the two countries not only has an overall importance to the bilateral relationship but also is stable and long-term, overcoming the differences in ideology and political systems. Finally, the term 'partnership' means that the two countries cooperate on the basis of mutual-respect, mutual-trust and equality. Both sides strive to develop a win-win relationship that is mutually beneficial."
So why is the Philippines placed at a lower bilateral level of relations among its ASEAN neighbors? Estrada and Ibarra noted that Brunei in 2013 signed with China "a strategic cooperative relationship" — the "SCR" in the SCRPD … [b]ut unlike the Philippines, Brunei eventually upgraded its ties with China to a formal partnership in 2018.
While the question may be up for debate, it may be useful to examine such question in the context of China's foreign policy strategy which is partly based on soft power diplomacy that is pursued for economic, trade and investment cooperation, and promotes China's greater economic interests and international markets.
Noting that China pursues its partnerships with countries it perceives as strategically more important within a region and economically more important for Chinese trade, Estrada and Ibarra assessed that "insofar as Chinese partnership diplomacy prioritizes regional strategy and market access considerations, China's lower-level relationship with the Philippines reflects Chinese foreign policy makers' assessment of the country as a lower-priority target in China's political and economic strategy in Southeast Asia."
Cited in their paper was a RAND study that indicated "that as of 2018, the Philippines was one of the countries in Southeast Asia least aligned with China's foreign policy goals: It was not (yet) a destination of big-ticket projects under the BRI [Belt and Road Initiative], a key partner in China's diplomacy with ASEAN, or a driver of China's economic development (in terms of trade, investment, and energy flows). It was also not (yet) a country with a high degree of policy harmonization with China. Overall, the study emphasized that the Philippines had not (yet) been crucial for Chinese foreign policy."
So, are the President's policy statements regarding China in his First SONA and the 14 bilateral agreements and pledges from various Chinese companies from the State Visit to China enough for now, or are these wanting in terms of specific policy directions? Or should the question be — Is the Philippine government playing its cards right when dealing with China?
Diana J. Mendoza, PhD is an assistant professor of political science and coordinator of the Ateneo Initiative for Southeast Asian Studies. This opinion piece is based on a paper she presented at the "Symposium on Philippines-China Relations: Opportunities and Challenges" organized by the Ateneo Chinese Studies Program and the Center for Philippine-Studies, Jinan University and held at the Ateneo de Manila Loyola Heights campus on Dec. 12, 2022.