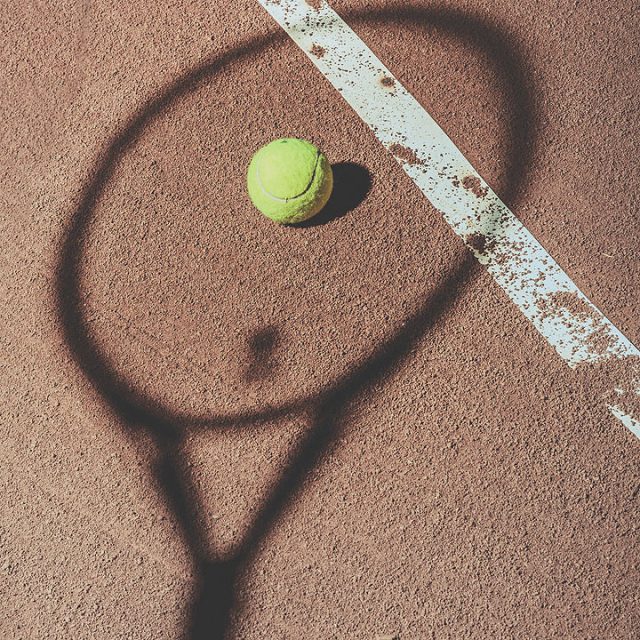 Over the weekend in Melbourne, Australia, the world's most dominant tennis player, Serbian player Novak Djokovic, won his appeal to overturn the Australian government's cancellation of his visa. With this victory, Djokovic can compete in the Australian Open which starts on Jan. 17, and aim for a record-breaking 21st tennis grand slam title. Reports say that "at the heart of the decision was a procedural error of the Australian Border Force and they conceded he was not given enough time to consult legal professionals."
Others say that the ego of some people at the border may have been bruised when Djokovic loudly proclaimed and bragged on social media before leaving for Melbourne that he had obtained a medical exemption. Djokovic is unvaccinated and had tested positive for COVID on Dec. 16 last year. Despite that finding, he was captured on video in Serbia attending — unmasked — a children's function and press conference arranged by his family. It was a classic example of flaunting the rules and getting a medical exemption.
Border Force officials probably felt, according to scuttlebutt, that "here's another one of those super stars who feels entitled to special treatment." Records show that over 93% of Australian adults are fully vaccinated. One can therefore understand if there is a backlash against Djokovic, who entered the country unvaccinated.
While Djokovic has been allowed to compete and is in fact practicing, his eventual participation in the Open is still uncertain as the immigration minister says there's a possibility that the government can still cancel Djokovic's visa. And it could eventually lead to that, given the government's desire to send tough signals on travel to Australia and the mood of the public which does not hesitate to demonize him. A CNN report added that everyone fell silent when Djokovic entered the gym, as if everyone was wondering what he was doing there but knowing, too, that Djokovic was an exception.
It is to be noted that Australia has had, to date, more than a million COVID cases. The elderly have called Djokovic a selfish person. The implication seems to be that, like most mega stars or those who think they have achieved that status and belong to that exclusive club, they deserve to be exempted because they are special. What's strange however is the silence of Tennis Australia, the federation governing the sport of tennis in Australia.
The Aussies are probably asking why an exemption is being given and, eventually, a visa, to Djokovic who was publicly seen in the company of children in Serbia after having tested positive. And all these events, which strangely did not appear to be factored into the decision to give or deny Djokovic a medical exemption, are now front and center. These events are probably entering the calculations of government officials who are most likely coming up with an airtight case and ultimately cancel Djokovic's visa and risk criticism for its handling of the issue. The controversy has caused some international embarrassment for Australia because of the personalities involved. Already, another world-renowned player and Djokovic's rival for the record-breaking 21st Grand Slam title, Spain's Rafael Nadal, has weighed in. He has declared the whole matter a "circus," perhaps unfairly to Djokovic since the Serbian thought that he had complied with all the requirements and there were no more issues. But then the Border Force had other ideas. Nadal has however said that "justice has spoken" and that Djokovic should be allowed to play and good luck to him. The Spaniard however added that all "these could have been avoided if Djokovic had been vaccinated."
Another prospective Australian Open competitor, Czech female tennis player Renata Voracova, left Melbourne after her visa was cancelled and did not contest the cancellation. In an interview with CNN, Voracova said she "did not know what was going on." The incident further highlights the need for closer coordination among federal and state authorities, tournament organizers, and the tennis federation.
In a sense Djokovic has become an integral part of what is now called "pandemic politics." Prime Ministers of both Australia and Serbia have to discuss how to move forward with respect to the top-rated player walking onto center court.
The Association of Tennis Players (ATP) had urged its members to get their vaccines, 97% of whom have done so. The ATP says that vaccination is a requirement in international tournaments and for international travel. It added that the whole chain of events is "damaging all around." The ATP obviously is referring to the effect on the physical preparations and mental strength of Djokovic. It is understandable that ATP would issue such a statement, even if there is general awareness that the Serbian is used to adversity throughout his life.
The talk around the circuit, and among people who have known Djokovic for some time, say that the Serbian is aware these types of controversies form part of a superstar's life and he does enjoy every minute of being a superstar. Some fanatics add that he was born for superstardom.
Like all superstars, he will be subject to higher standards, fairly or unfairly. And at this time with all countries especially sensitive to enforcement of vaccination rules and procedures, there is a great tendency among governments to apply rules and laws coldly and evenly. Cultures tend to rebel against blatant displays of special treatment, particularly involving visiting celebrities or big shots.
I would not be surprised if Australian Immigration chose to make an example of Djokovic and deport him to send some kind of message to anti-vaxxers, and against the whole idea of preferential treatment or justice for certain groups of people or celebrities.
Philip Ella Juico's areas of interest include the protection and promotion of democracy, free markets, sustainable development, social responsibility and sports as a tool for social development. He obtained his doctorate in business at De La Salle University. Dr. Juico served as secretary of Agrarian Reform during the Corazon C. Aquino administration.