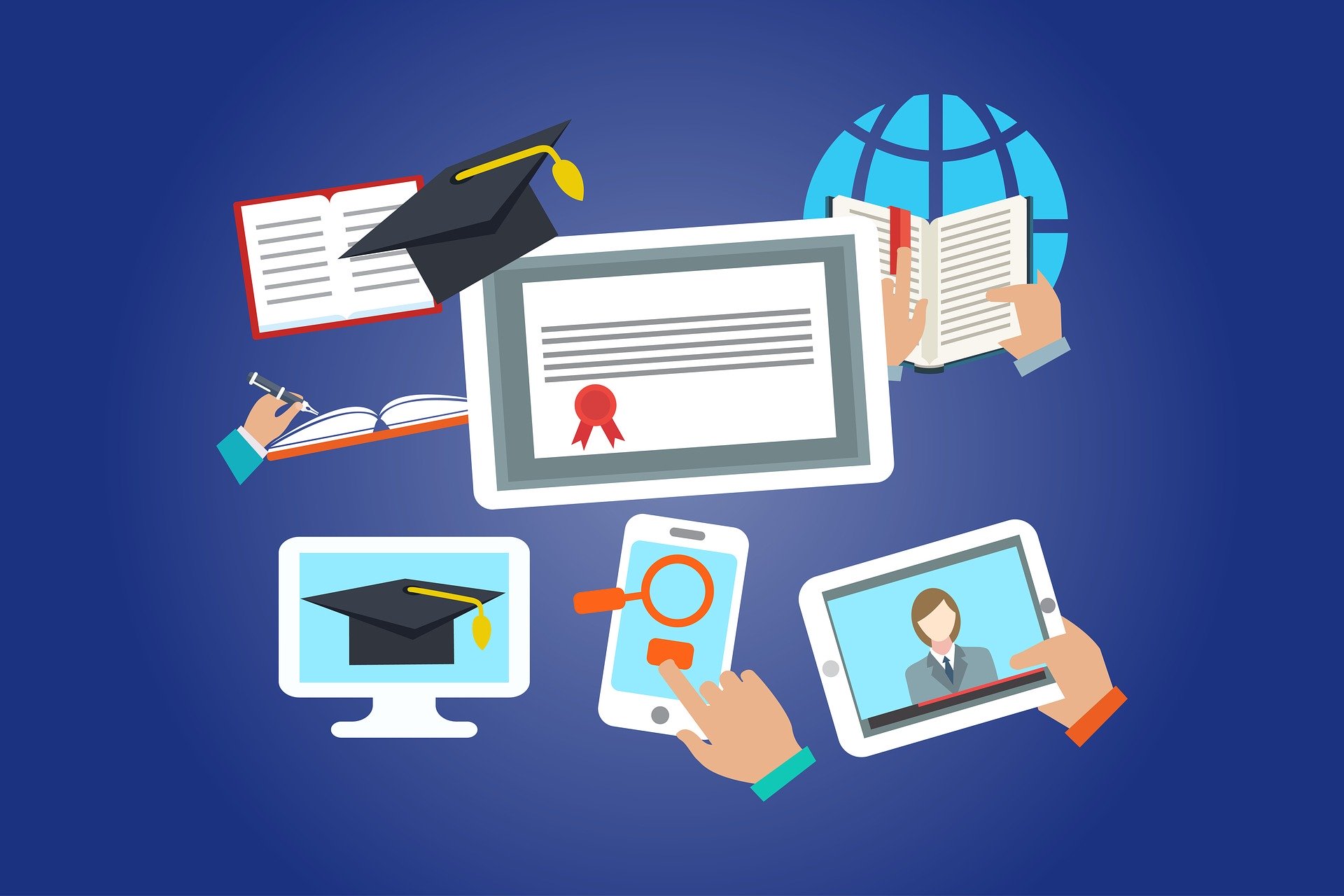 By MICHAELA TANGAN
Where to take free online classes during the COVID-19 lockdown
We each have unique ways of coping up with the current global health pandemic. Some slow down, recharge and take this time to break away from the toxicity of the 'hustle' culture. Others choose to work doubly hard or broaden their skill set in the hopes of finding better opportunities after the lockdown.
Thanks to modern technologies, we can come out of this pandemic better and more equipped. When the coronavirus disease 2019 (COVID-19) forced us to stay home, several organizations and learning platforms have opened their doors by providing free online access to their training courses and programs. The step enabled millions of people at home to pursue knowledge despite numerous hurdles.
Check out these educational platforms and discover what suits your interests or supports your career advancement goals:
Coursera
The online learning platform has been providing free learning opportunities even before the COVID-19 broke out. However, on March 25, it launched new, free resources and course collections to help millions of learners across the globe, including the Philippines.
In partnership with leading institutions such as Caltech, Columbia University, Google, and IBM, Coursera currently offers courses on mental health and well-being, career development, technology, public health and COVID-19, as well as data science, people skills and gaming industry. There are also free courses for high school and college students.
Where to access: 
www.coursera.org, Apple App Store, Google Play Store
edX
Founded by Michigan Institute of Technology (MIT) and Harvard in 2012, it has now partnered with over 140 leading universities, non-profits, NGOs, and corporations to provide wide-ranging classes for free.
The platform mostly offers computer science, business and management, engineering, social sciences and humanities courses and programs but has now expanded with epidemics courses. Learners may deepen their understanding of pop culture, parenting, happiness, law, design and languages.
Where to access: 
www.edx.org, Apple App Store, Google Play Store
Kadenze
For those who are geared towards the arts and creative technology, Kadenze is the digital learning platform to access first.
The subjects they offer include music, design, creative computing, music technology, fashion, web development, animation, photography, videography, architecture, and performing arts, entrepreneurship and more.
These classes are moderated by highly-regarded institutions, including Columbia University, Sydney Opera House, National University of Singapore, Princeton University and Paris College of Art.
Where to access: www.kadenze.com
Khan Academy
The Khan Academy offers personalized learning resources for all ages — from pupils in preschool to students in elementary, high school and early college — despite school closures.
For parents at home, the Khan Academy Kids can be installed for free. It enables adults to sit down with kids and guide them through classes on reading, writing, math, handwriting practices, social-emotional learning and more.
For advanced level learning, Khan Academy publishes thousands of exercises, videos and articles on grammar, government, math, science, economics, humanities, and history and more. The activities can be downloaded or bookmarked for offline access.
Where to access: www.khanacademy.org, Apple App Store, Google PlayStore
The Culinary Cook
For aspiring chefs and cooks (or those wanting to learn new skills), The Culinary Cook is designed to develop needed skills to thrive in the culinary industry (or cook like a pro in the kitchen).
Through published articles, aspiring chefs will learn everything from spices, flavorings, stocks, broths, pasta, soups, meats and fish to knife handling, baking, cooking techniques and choosing culinary schools.
Where to access: www.theculinarycook.com
TESDA online program
The Technical Education and Skills Development Authority (TESDA) launched an online program to encourage Filipinos to develop new skills and learn new crafts while in quarantine.
Students may freely access classes on finance, fruit growing, massage therapy, beauty care services, housekeeping, bread and pastry production, cookery, food processing, solar night light assembly, software development and android programing.
Enrollees will have to learn from video learning materials and pass quizzes to get a certificate of completion. A national certification, on the other hand, will be given when the COVID-19 situation normalizes, as it requires assessment tests at technical schools.
Where to access: www.e-tesda.gov.ph/course/index.php
Udemy
From meditation, goal setting, fitness, and personal productivity to web development, entrepreneurship fundamentals, investment and game development, the online learning portal offers various classes that help learners find their niche.
It also provides free access to COVID-19 Toolkit for Nonprofits and Ministries course, which guides leaders on how to respond to the current pandemic effectively.
Where to access: www.udemy.com/courses/free
WHO 
It's clear that industries, especially the health care sector, will have to embrace the new normal. While the world is still ironing its strategies against the new virus, we have to amplify our preparedness efforts on COVID-19, especially when the lockdowns are lifted.
For frontliners and those who are planning to pursue a career in affected industries, the World Health Organization (WHO) has launched a section dedicated to COVID-19-related online training and simulation exercises.
Some online training modules on the website discuss proper ways to put on and remove personal protective equipment, standard precautions, hand hygiene, and infection prevention and control for COVID-19.
Where to access: www.who.int/emergencies/diseases/novel-coronavirus-2019/training
The COVID-19 may have stopped us from holding graduation ceremonies, shaking hands, hugging and high-fiving, but it can never stop us from developing new skills, pursuing knowledge, enriching ourselves and moving forward, especially with modern technology up our sleeves.