How long should I stay in this company?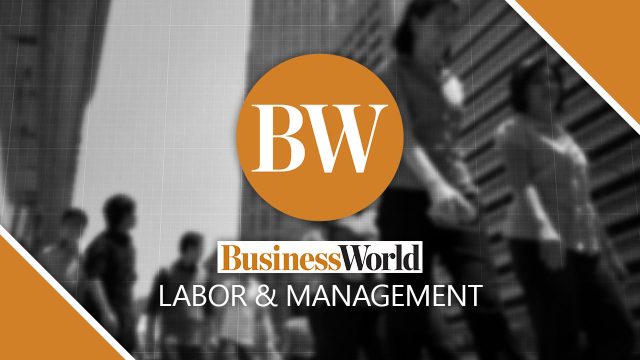 I've been in this company for 11 years after graduating from college. How long should I stay with my current employer? Is there a trend or any research that tells us the ideal number of years of employment in one company? Or, are there other things I should consider? — Little Daisy.
A little girl asked her grandmother how she felt about their family's current state. The grandmother, not wanting to share her bad mood with the child, told her she felt fine. The young girl replied: "Well, if you're feeling good, why don't you show me a happy face?"   
Really, it boils down to being happy. If you're happy with your current job, then what's the point of thinking of other things? If you're not happy, then go someplace else. If not, create a situation where you are happy with your current employer. If the situation is beyond repair, then go elsewhere. There's no such thing as lifetime employment. We're not in Japan. Everyone is free to go any place where they are happy.
I've not seen any research on the average stay of employees in one company. The next-best data we have is the unemployment rate, which, according to the Labor Force Survey of the Philippine Statistics Authority is estimated at 8.7% as of April. It is said to be "substantially lower than the record high 17.6% in April 2020 but higher compared to the 7.1% reported in March.
"The unemployment rate in April 2021 was the same (or) about the same as the rate reported in October 2020 (8.7%), January 2021 (8.7%), and February 2021 (8.8%)." That's the macro level. I'm not sure if this will give you enough data to think about your current situation vis-à-vis the pandemic where everyone is considering how to respond to the so-called "new normal" or "better normal" depending on where you are situated.
If there's anything that can help you better understand the unemployment rate, it's best to review the data in other Southeast Asian countries as reported in the November 2020 study, "ASEAN Rapid Assessment: The Impact of Covid-19 on Livelihoods across ASEAN." For the period April 2019 to April 2020, the Philippines lost 7,991,000 jobs, compared to Singapore's 25,600; Malaysia's 156,400 and Thailand's 439,300.
Among others, this is what keeps our government leaders awake at night.
THREE STAGES
At your personal level, this issue may not bother you much as you're worried about your career aspirations. But somehow, your future and that of every one of us will be affected by the pandemic and how the National Government manages the situation. This is one issue that really frightens many people.
Therefore, are you ready for the challenge? Do you feel energized and less worried about the future? Are you ready to learn new skills and new methods of working, experience different corporate cultures and working with new people? Are you ready to adjust to the management style of your prospective bosses and work colleagues?
Your answer will depend much on you. There are many important considerations you'll have to take in before making a decision. Career management is a personal process and an individual responsibility. Your current employer can only do so much. It can help if you attending seminars or get assigned to challenging projects. Other than that, you must recognize which stage of your career is in at the moment. In doing this, try to answer the following questions:
Stage One is about taking an inventory of your knowledge, aptitude, skills, and habits. What milestones have you achieved during the past 11 years? Are they enough to be recognized by your current employer? Have you discussed the matter with your boss? How receptive is your boss in helping you achieve your career aspirations? How confident are you of securing a lucrative job elsewhere? Do you have enough experience to tackle a different work situation under a new employer?
Stage Two is about exploring many options other than employment. How about putting up a business? If that's an option, then what kind of business would you pursue that might thrive in a pandemic? How much capital do you need? If not entrepreneurship, how about pursuing a post-graduate degree here or abroad? It may interest you to know that many foreign scholarship programs are being offered in Japan, the US, and Europe.
Stage Three is all about the safety net. Much depends on your marital status. If you're married or have children of school age, you have to prioritize their needs over your discontent with your current job. What is your action plan should you move to another employer and became unhappy there? Are you willing to swallow your pride and ask your former employer to reinstate you, assuming that were possible?
Spend some time thinking about the pros and cons of staying in your current job and moving to other organizations. Spend time on your career plan. Choose a mentor or discuss your aspirations with your boss or a trusted work colleague. During the pandemic, it's essential that you moderate your frustration with your current job. Understand your true value and discard everything that does not fit your career plan.
Have a consulting chat with Rey Elbo on Facebook, LinkedIn, or Twitter or you can send anonymous questions to elbonomics@gmail.com or via https://reyelbo.consulting