Home
The Nation
Education dep't eyes January start of expanded in-person classes
Education dep't eyes January start of expanded in-person classes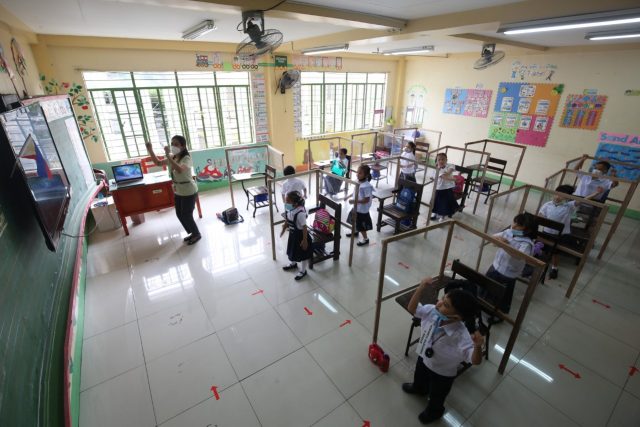 THE EDUCATION department on Thursday said it is set to conclude the pilot run of face-to-face classes to determine whether the program that was launched late this year can be expanded to more areas by January.
"We hope to finish this pilot by December to really assess its success," Education Secretary Leonor M. Briones said at a televised vaccination event on Thursday.
She said the pilot run of in-person classes "has been very successful" so far.
The Department of Education earlier said the pilot run will end on Jan. 31 next year. However, some senators had urged the agency to shorten the timetable so as not to further prolong school closure.
Education Assistant Secretary Malcolm S. Garma said separately in an interview with ABS-CBN News Channel that more grade levels and longer class hours might be considered after the pilot run this year.
"We are optimistic that we could start the expansion phase by January," he said. "That's when we're going to consider the other grade levels to be included, not anymore on the pilot but really on the limited face-to-face classes."
A total of 272 public schools and 18 private schools have been conducting face-to-face classes across the country under the dry run program, Mr. Gama said.
"We are doing the pilot precisely because we want to learn from this," he said. "This will serve as the basis for our recommendation to the Office of the President if ever we're going to expand this next year." — Kyle Aristophere T. Atienza