Duterte approves P3.9 billion in additional cash assistance for Bataan, Laguna, NCR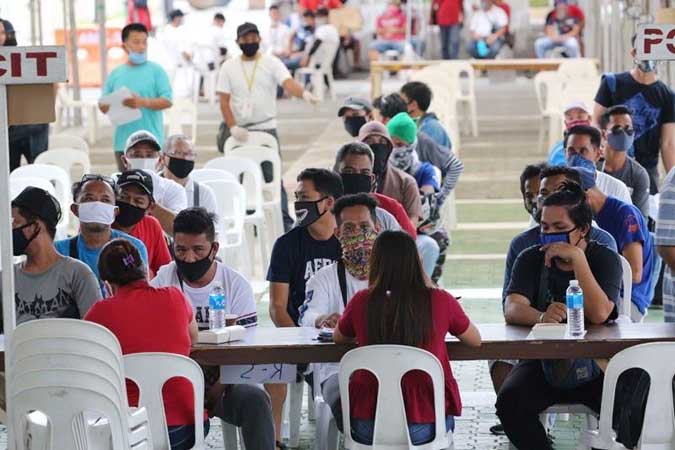 PRESIDENT RODRIGO R. Duterte approved an additional P3.873 billion for cash aid to poor families in the National Capital Region (NCR), Bataan and Laguna, which have been placed under the strictest lockdown settings, known as enhanced community quarantine (ECQ).
Budget Assistant Secretary Rolando U. Toledo said Thursday that "we just received this morning the approval of the President for the cash aid for Bataan and Laguna plus the additional cash aid for NCR."
In a Viber message, Mr. Toledo said the Department of Budget and Management (DBM) is currently preparing the documents needed to release the funds from the Bureau of the Treasury to local government units (LGUs) which will distribute them.
In a separate interview at the Laging Handa briefing Thursday, Mr. Toledo said the DBM hopes to release the funds by Friday. The department will also issue a local budget circular to guide LGUs on how the funds should be used and distributed.
The government is set to distribute P1,000 per person or up to P4,000 per household to low-income families in areas under ECQ as relief to compensate for loss of livelihood while movement restrictions are in force.
Of the new money, an additional P368 million will be given to the NCR to augment the P10.894 billion previously released to the region to cover more affected families, Mr. Toledo said.
This will bring the financial aid set aside for the capital to P11.262 billion, which he said will be enough to cover the list of beneficiaries the LGUs used when they rolled out a similar cash aid program in April.
Of the remainder, Laguna will get P2.715 billion and Bataan P700 million.
The two provinces were also placed under ECQ on Aug. 6-15. The lockdown in the NCR runs between Aug. 6 and Aug. 20.
Budget Undersecretary Tina Rose Marie L. Canda has said that other areas under ECQ like Iloilo and Cagayan de Oro were given financial assistance by the Department of Social Welfare and Development last month.
While the regional Inter-Agency Task Force in the Cagayan Valley region agreed to place Tuguegarao City under ECQ for 10 days, the DBM's Mr. Toledo said providing cash aid to the city is still being studied by the Office of the President.
"If the decision is final… the DBM will look for a potential source of funds to give out cash aid to the citizens of Tuguegarao City," he said.
The government has been giving out cash handouts to low-income families affected by quarantine since the pandemic started last year. The last two rounds were in April, which was worth P23 billion. The first disbursement starting in April 2020 was worth P205 billion under the social amelioration program. — Beatrice M. Laforga