Entrepreneurs either avoid debt or cannot borrow amid pandemic
By Beatrice M. Laforga, Reporter
ABDUL JOHN A. CANDELARIO, 30, tried to borrow half-a-million pesos from a bank so he could expand his Korean barbecue business and capitalize on the booming food delivery service amid a lockdown meant to contain a coronavirus pandemic. He got turned down.
Among the reasons his loan application was rejected included the fact that his online restaurant business was less than a year old. He was forced to spend his savings and keep the business smaller.
"Now, the business is doing great," Mr. Candelario said. "My wife and I used our savings because it was hard to get a loan. We're still saving so we could finally build a physical store."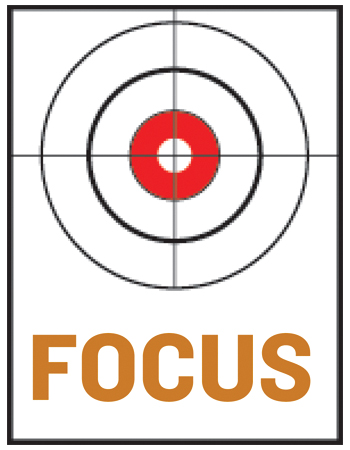 "Had our loan been approved, we could have hired some workers for a physical restaurant and we could be earning more," he said.
Micro, small and medium enterprises account for 99.5% of Philippine businesses and hire almost two-thirds of the country's total workers.
Many of them have been cash-strapped as a number of them were forced to cut operations or shut down after President Rodrigo R. Duterte locked down most parts of the country to contain the pandemic.
It would have been ideal to borrow from local banks now amid record low interest rates. But banks have become more conservative in lending because of the uncertain business environment.
The growth in commercial banks' outstanding loans slowed to 2.8% in September from 4.7% a month earlier, even as money supply jumped by 12.3%, according to latest data from the Bangko Sentral ng Pilipinas (BSP).
"Banks have continued to adopt stringent lending standards in part to avoid further escalation of nonperforming loans that can threaten their financial sustainability," BSP Governor Benjamin E. Diokno told an online news briefing.
"This has contributed to a slowdown in bank lending to businesses and households in the most recent quarters."
To correct this, the central bank had cut reserve requirements and allowed banks to book credit extended to the sector as part of their reserve requirement ratio.
During the week ending on Oct. 1, banks gave out loans worth P120.9 billion on average to small enterprises as an alternative mode of compliance with the reserve requirement. This was a substantial jump from P8.7 billion in April when the central bank eased reserve requirement rules.
The BSP also cut the credit risk weight for loans released to micro, small and medium enterprises and assigned zero risk weight for sector loans guaranteed by the several state guarantee companies.
'MORE PRUDENT'
Rural banks have been lending more to the sector during the health crisis, Rural Bankers Association of the Philippines (RBAP) President Elizabeth Carlos-Timbol said in a Viber message. But small banks have also tightened their lending standards to better manage risks, she added.
"We never stopped lending even at the worst time of the pandemic," she said. "The only difference now is that our vetting process is longer, conservative and more prudent."
"Easing credit to borrowers should also be on commercial terms and should not compromise prudent risk management principles and credit risk management processes especially during these times of uncertainty," Ms. Timbol said.
Daryl V. Abueva, a 50-year-old businessman who manages the family's 73-year-old billboard company, was offered loans several times by his bank, with which he has built a good relationship. He rejected them all because he didn't want to be mired in debt.
"I can take out a loan for the business, but how can I pay it back if the business isn't doing well?" he said by  telephone. "You really have to weigh it."
Mr. Abueva did take out a personal loan in April to pay his monthly bills, but does not plan to borrow more anytime soon.
He said the environment is very uncertain, when a simple announcement of stricter restrictions would cause his clients to withdraw from contracts.
He said his billboard company could operate until yearend with some cost-cutting measures. It's fate next year remains uncertain, he added.
Armand Q. Bengco, a financial literacy advocate, advises small companies against borrowing if they're not sure how to pay it back.
"A loan is a fixed obligation, which as much as possible should be paid with a fixed source of repayment," he said by telephone.
Mr. Bengco fell into the debt trap when he was 26 years old after taking out loans that he failed to put in productive use. He managed to pay his P600,000 debt by the time he turned 30 after working hard and living a simple life.
Now, he maintains a good relationship with his banks so he can easily get a loan to finance a promising business prospect.
"Powerful countries, big companies and wealthy individuals borrow other people's money," he said. "How and where they spend that money will spell the difference if it will be a good or bad debt."
At the height of one of the world's longest and most stringent lockdowns in May, many small business owners reported having a hard time getting short-term loans from banks compared with the same period last year, according to a survey by the Asian Development Bank (ADB).
The study showed less than a tenth of small Philippine companies had enough savings to keep their businesses afloat for six months, while the rest will soon face a cash crunch, or have run out of cash.
Restrictions have been eased since June and more businesses were allowed to reopen, but banks are not expected to boost their lending soon.
"It will take spectacular data to move banks to lend more toward the remaining months of the year," according to Cid L. Terosa, a senior economist at the University of Asia and the Pacific School of Economics.
"I don't see banks loosening their standards until clear and present dangers or risks to their returns are drastically reduced and the cautious business atmosphere is dispelled," he said in an e-mail.
Mr. Candelario expects his barbecue business to flourish even after the pandemic.
"We have many loyal customers who keep coming back, and some are already inquiring about franchising opportunities," he said. "Maybe in the long run, that will be our future. It's OK even if we weren't able to get the loan. We will just have to rely on our profit and savings to get by."