Car sales drop 27% in October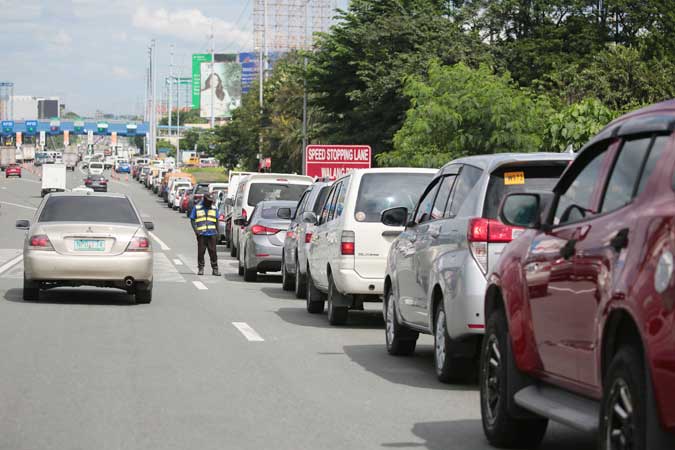 VEHICLE SALES in October plunged by 27.3% year on year to 25,023 units, the highest sales volume since the start of the coronavirus pandemic, according to an industry group.
Data from the Chamber of Automotive Manufacturers of the Philippines, Inc. (CAMPI) and Truck Manufacturers Association (TMA) showed October sales were lower than the 34,397 vehicles sold in the same month last year but 2% higher than the 24,523 units sold in September.
CAMPI President Rommel R. Gutierrez said October sales were the highest since the 29,790 vehicles sold in February, despite the pessimistic business and consumer outlook for the fourth quarter.
In the first 10 months, vehicle sales plummeted by 42.7% to 173,025 units.
"We are on track to achieve our revised sales forecast of 240,000 units — the baseline for our medium-term recovery plan," he said in a statement.
This means the industry needs to sell 66,975 vehicles by the end of the year to reach its target. In 2019, car sales reached 369,941 vehicles.
CAMPI remains critical of the investigation on potential safeguard measures on imported cars. The Trade department is conducting the investigation after a group of metal workers flagged a possible link between a surge in automotive imports and a decline in local employment.
"The industry is in a very vulnerable state right now and the imposition of safeguard measures will only limit our ability to navigate the crisis," Mr. Gutierrez said.
CAMPI-TMA data showed commercial vehicle sales in October fell by 34.1% year on year to 16,035 units. Asian utility vehicle sales dropped by 42.2% to 2,764 units, while light commercial vehicle sales slid by 32.6% to 12,321 units.
Passenger car sales fell by 10.9% year on year to 8,988 vehicles, but these were 5% higher than 7,556 units sold in September.
Year to date, commercial vehicle sales dropped by 43.2% to 119,968 units, and passenger vehicle sales fell by 41.3% to 53,067.
For the first 10 months of 2020, Toyota Motors Philippines (TMP) remained the leader with a 43.25% market share, followed by Mitsubishi Motors Philippines Corp. with 17.07% and Nissan Philippines, Inc. with 12.15%. — Jenina P. Ibañez