The Novel Coronavirus (2019-nCoV) is new and hence, no existing vaccine and treatment can fight and control it. As of noon, Jan. 29, some 132 people have died and 6,000+ people are ill.
The good news is that some innovator pharmaceutical and biotechnology companies are quickly developing vaccines and other treatment. Among these companies and groups are Johnson and Johnson, and Hong Kong researchers.
The bad news are: it could take up to a year before the vaccines becomes available to the public after a series of clinical trials; and, the virus is already mutating, becoming "more easily spreadable" so that by the time the vaccines become available, new strains would have already emerged, requiring another set of vaccines and treatment.
The World Health Organization (WHO) is the main global agency that monitors and finds ways to control the virus. Their top officials have already met China PM Xi Jinping.
On Feb. 3 to 8, the WHO Executive Board (EB) will meet in Geneva, Switzerland. The EB is the decision-making arm of the WHO and it sets the agenda for the year's work.
From what I gathered, the EB this year is considering a plan of work to weaken intellectual property rights (IPR) in order to improve access to new medicines and vaccines. These plans would be inimical and disruptive to innovation while doing little to improve access to medicines. The real reasons why access is poor in many countries is related to weak healthcare systems, regulatory barriers, taxes and tariffs, etc. and not IPR like patent protection.
Last September, the Geneva Network (UK) plus five independent think tanks in the ASEAN including Minimal Government Thinkers (Philippines) launched their report, "The importance of IPR in progress: reform agenda for ASEAN countries" in Makati. The Philippines and many ASEAN countries do not rank and perform well globally in IPR protection (see Table).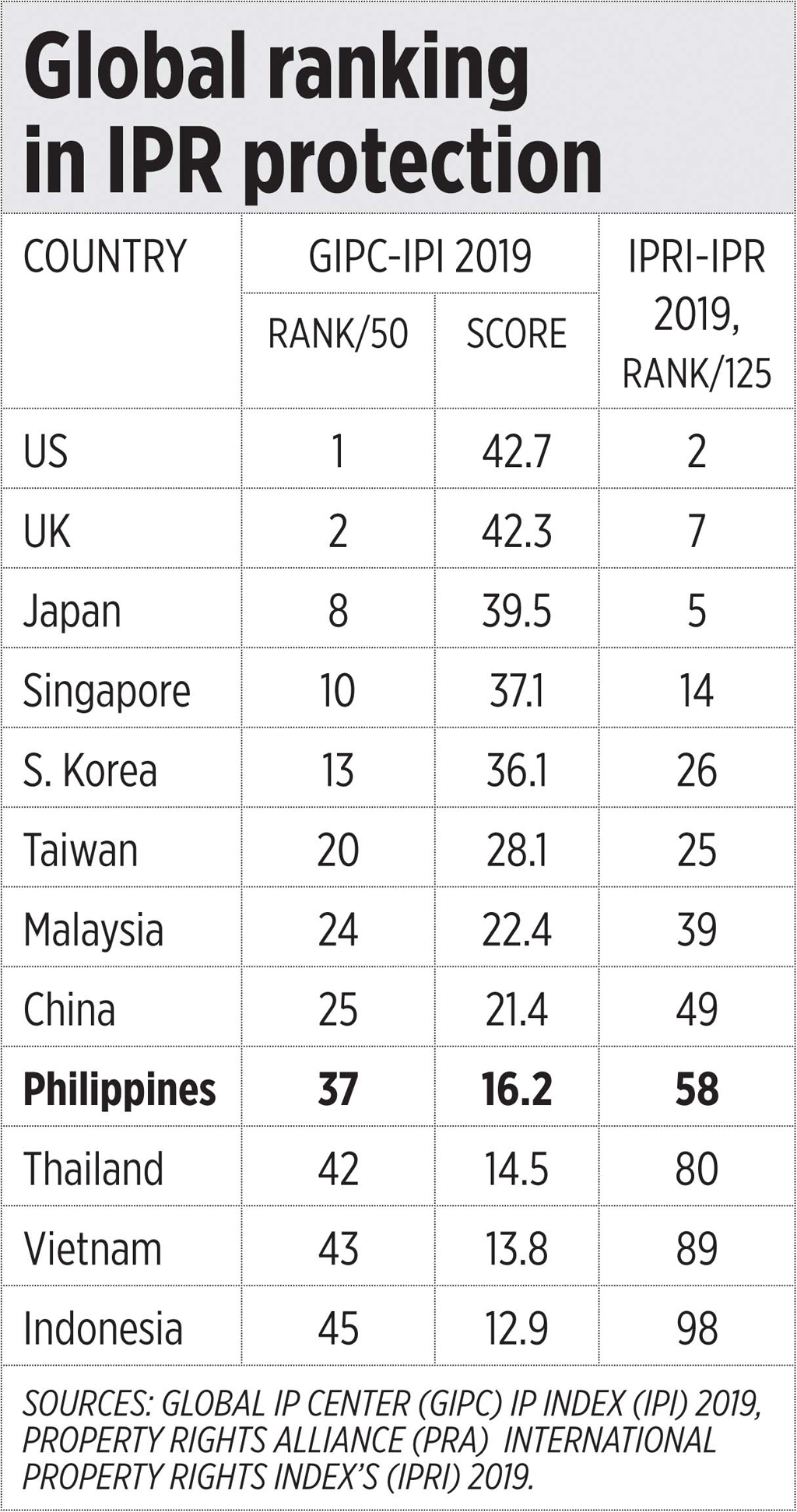 Our report on IPR in the ASEAN noted that in the health sector, life science patents are becoming more difficult to obtain and there are concerns that compulsory licensing (CL) of famous, patented drugs may become more widely used by governments. CL is driven by envy more than desire for public health. Many pharma companies would not spend on very expensive and risky R&D (patients under clinical trials may suffer serious side-effects) but when the new drug molecule is later proven to be safe and effective in killing or controlling certain diseases, various lobbies to issue CL becomes louder. When CL becomes a norm, the likelihood that newly invented, more powerful medicines will be launched in developing countries like the Philippines will grow thin, which will also undermine the availability of generic medicines of the same molecule someday.
For now, the WHO has three important challenges.
One, set aside its itch for IPR-busting policies like CL. The evolving nCoV and other viruses will require evolving medicines and vaccines. IPRs like patents for newly developed treatments should be encouraged, not discouraged and demonized.
Two, encourage member-countries to speed up the examination of patents, do not discriminate against specific technologies in the granting of patents, restrict the use of CL of patents to true emergencies, and provide sufficient terms of regulatory data protection for medicines, veterinary and agricultural biotechnology.
Three, step back from producing and encouraging more regulations and restrictions in fighting non-communicable diseases (NCDs) and refocus its resources and research on really killer communicable and infectious diseases. There are many, past and present like ebola, SARS, MERS-CoV and nCoV.
Bienvenido S. Oplas, Jr. is the president of Minimal Government Thinkers.